What Are The Best Minecraft PvP Texture Packs 1.8.9 / 1.8
Minecraft texture packs. There sure are a lot of them. But with different terms like PvP and 1.8, what does it all mean? Well we've got the answers, if you're willing to listen. Sit back and take a read of our in-depth guide and top 10 list for Minecraft texture PvP texture packs for 1.8.9/1.8.So what are PvP texture packs for 1.8? Well, for many, version 1.8 of Minecraft is considered to be the best version for PvP and UHC PvP. Therefore, it comes as no surprise that many of Minecraft's best and more famous PvP players use 1.8 themselves, and attest to its PvP benefits.
But what makes 1.8 so good for PvP? For the most part, 1.9 and onwards changed the combat system to be much slower and deliberate, preventing any spammy mouse clicks. So for players who want PvP that will register their fast-as-lightning mouse clicks, 1.8 is the place to go.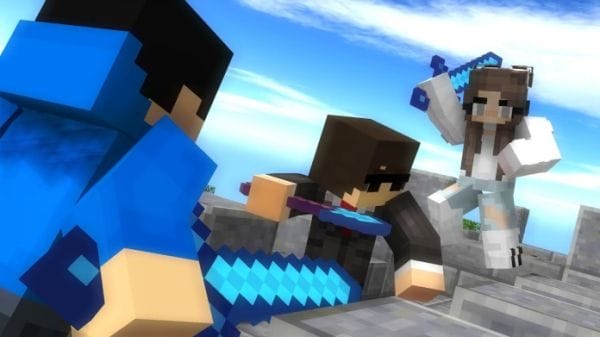 What Do Best Minecraft PvP Texture Packs Do
Minecraft 1.8/1.8.9 is still played by plenty of players due to it being considered the best version for PvP available. As a result, many creators still make PvP specifically for 1.8 use. Minecraft PvP texture packs are textures packs (also known as resource packs) are custom made content made to enhance the vanilla Minecraft PvP experience. In these packs you can expect changes to the skybox, armour, weapons, even the hotbar!
Our Top 10 Minecraft PvP Texture Packs Downloads List
We have went on YouTube, Reddit, 4Chan, Facebook, Twitter and even WeChat to research about what is the most searched and demanded Minecraft PvP Texture Packs. Our entire team of Minecraft addicts took all the effort to get valuable infomation to provide you this years Top 10 Minecraft PvP Texture Packs
Our list of the best 10 Minecraft PvP Texture Packs consist of only the ones which can provide you with the best graphics and performance boosts. Part of our criteria for the ranking includes the overall demand, number of downloads and how good the Shader technically is. We present to you this years Top 10 Minecraft PvP Texture Packs!
Halloween PvP Texture Pack 1.8.9 / 1.8 by Demo is a UHC Minecraft PvP Texture pack specifically dedicated for all of the PvP UHC players who love to kill especially on Halloween's eve! This texture pack is filled with pumpkin themed colors and patterns.
Halloween minecraft pvp texture pack 1.8.9 by Demo is recommended and ideal for all of the players who are dedicated to their role of mass murderer! This FPS pack increases and improves your FPS at the same time replaces some PvP textures and even resources. Download this pack now and use a Halloween skin! We guarantee that you will have all the fun in the world as the other players flee from you.
Click here to download and read the full details about this Minecraft PvP Texture Pack
Black & Gold is a texture pack for players who enjoy a bit of sophistication with their Minecraft PvP. The colours of black and gold conjure up ideas of elegance and polish, and that's certainly true of this texture pack.And speaking of that colour pallette, this pack has a stunning look because of it. The black and yellow contrast beautifully and the hotbar is one of our personal favourites. If you appreciate packs that sit on the higher end of the spectrum for quality, then Black & Gold could be the texture pack for you.
Click here to download and read the full details about this Minecraft PvP Texture Pack
Now this is a texture pack for all you clout chasers. There's texture packs made for every genre under the sun, however, there aren't very many like this texture pack. As you might have guessed, Supreme adds, well, the Supreme logo to basically everything.You'll get a new hotbar, menu skins, and of course your regular array of PvP pleasantries. It even has a surprisingly pleasant skybox to boot.
Click here to download and read the full details about this Minecraft PvP Texture Pack

You'd be forgiven for thinking that with this pack's name that the texture pack would feature a lot of blues, greens or maybe even coral colours. Nope! Strangely enough, this pack more noticeably red with its apocalyptic looking skybox.That said, the pack has clearly focused more on its weapons and PvP tool textures. Evidently, this is the area where the pack draws its name, with the pack using a palette of cool blue and greens to colour its sharp new weapon textures. This pack also takes a very back-to-basics approach to texture pack design and it's a great pack for lower-end PCs or players who want to keep the game running smooth.
Click here to download and read the full details about this Minecraft PvP Texture Pack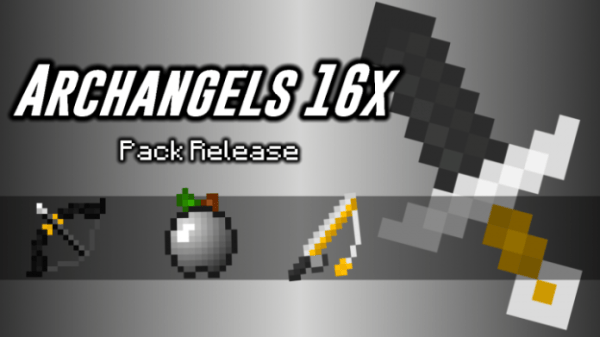 This 16×16 resolution texture pack is worth trying out just to have a go wearing that full set of black diamond armour (I mean, who wouldn't want to look like that?). While this pack isn't the most expansive of texture packs out there, this pack is great for players who want to try out texture packs for the first time, or just need something simple that works.The pack has all the PvP changes you need, and no unnecessary extras. So you'll still get changes to your hotbar and weapons, but you won't suffer from any headaches due to any superfluous content.
Click here to download and read the full details about this Minecraft PvP Texture Pack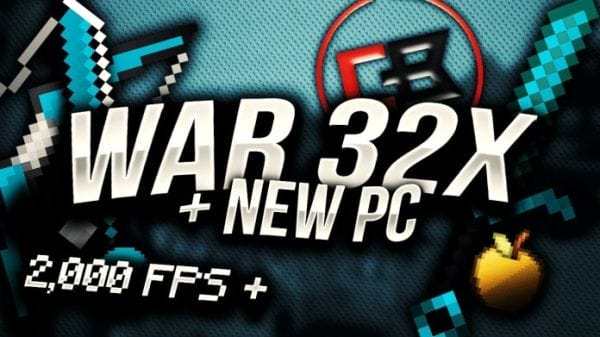 Apexay is one of Minecraft's most prolific texture pack creators, and WAR has become a bit of a hit in the world of Minecraft PvP texture packs. And it's no wonder that the pack has been received so well, the pack has a great skybox, stylish and practically designed UI, as well as new awesome textures for weapons and armour.Speaking of weapons, new life has been breathed into each and every one thanks to the new textures, and seeing your player fully kitted out with a set of diamond armour and enchanted weaponry is something to behold.
Click here to download and read the full details about this Minecraft PvP Texture Pack

If you're the kind of player who likes to get the most out of their high-end gaming rig, then Deep Sky should be the next stop on your Minecraft texture pack journey. With an impressive 128x resolution, this pack requires a beasty computer to keep PvP action from suffering from lag issues.If you've got the rig for it though, you won't regret using this pack. Its new PvP textures are just full of detail you can't get on lower resolution packs. The colour scheme is bright and cheery too, and the revamped colours allow for a much more focused PvP experience overall.
Click here to download and read the full details about this Minecraft PvP Texture Pack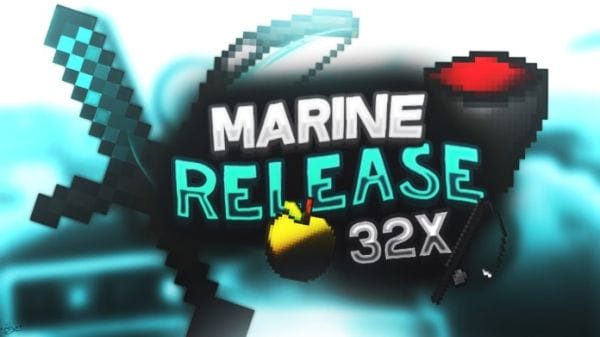 Totally in love with Minecraft's original tone and aesthetic, but just need something a bit more focused on PvP? Then you're in luck, because Mazarine manages to do the impossible and achieves just that. The pack still stands on its own two feet and still keeps PvP at the forefront of its priorities, but the pack never strays away from Minecraft's original charm.Through tasteful and artistic choices in textures, design and colour, the pack looks to enhance Minecraft's current PvP look rather than attempt to totally reinvent it. The textures are high quality, clear and distinct, so you always know what you're looking at, even at a distance or a glance.
Click here to download and read the full details about this Minecraft PvP Texture Pack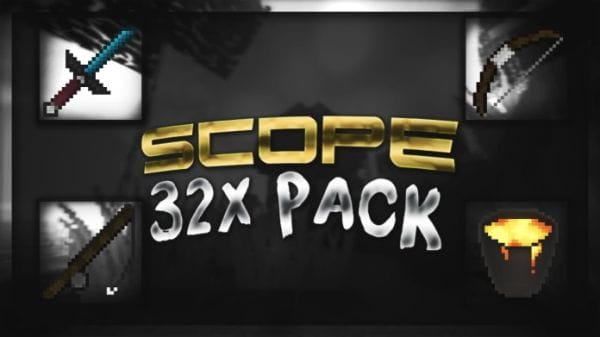 Like this list's previous entry, Scope Eum3 Edit proves that you don't need ostentatious textures or flashy imagery to make a PvP texture pack that is worth its weight in pixely gold. At a quick glance, you might not notice huge changes to how the game looks, but on closer inspection you'll notice that everything has received a slight facelift, with higher resolution textures and more comprehensive designs.Scope Eum3 Edit doesn't waste time where it doesn't matter, though. You'll be able to see most of the changes simply by looking at the selection of swords. I mean, this is a PvP pack after all, right? This pack is understated for sure, but it works its magic behind the scenes and gets the job done just as well as the most flash of texture packs.
Click here to download and read the full details about this Minecraft PvP Texture Pack
Perhaps the name is appropriate, as this pack has taken the number 1 spot on our top ten list. So what makes it so legendary then?First off is the pack's approach to texture pack design. Like some of the previous entries on this list, the pack doesn't waste time trying to prove itself. It really doesn't need too many bells and whistles to achieve what its set out to achieve. What it does is give you an improved experience over the vanilla Minecraft one. It does this excellently through an enhanced hotbar, highlighted ores, and newly designed items, weapons and armour. 
Click here to download and read the full details about this Minecraft PvP Texture Pack

How to Download Best Minecraft PvP Texture Packs
Since Minecraft has intuitive and integrated support for texture packs, they're super easy to install! Far gone are the days of struggling with custom content. Use our easy-to-follow guide below and get a new texture pack installed in just a few minutes. But first, you need Optifine.Before we begin, we always recommend that you first learn how to download optifine 1.17 or lower versions, in this case 1.8.9. Optifine a great Minecraft mod that allows you to streamline MInecraft's settings so that it runs buttery smooth on your computer. There are a few packs on this list that will make your PC work harder due to their increased resolution, so make sure you have OptiFine installed for a smooth PvP experience.The first step is to download the pack you'd like to play with. Texture packs usually come downloaded as a zip file. Don't worry if you don't have a file extractor on hand though, because you don't need to do anything to the contents of the zip file.
The most important step is to move the downloaded file into your Minecraft resource pack folder. Unsure where to find the folder? Just open up Minecraft and from the main menu, go to options>resource packs>open resource pack folder. Alternatively, use the table below to see where the file is located depending on your operating system.
| | |
| --- | --- |
| OS | Location |
| Windows | %APPDATA%.minecraft |
| macOS | ~/Library/Application Support/minecraft |
| Linux | ~/.minecraft |
When you have the resource pack folder open, simply move or copy and paste the downloaded zip file into it. The last thing you need to do is go to Minecraft's resource pack menu, and activate the resource pack. That's it that is all you need to do to learn how to install Optifine.
Conclusion
And there you have it! Our top 10 list of the best 1.8 PvP texture packs for 2020. It really goes to show that 1.8 PvP is still a thriving subculture in the big world of Minecraft. Did you agree with our top picks? Or did we miss of your favourite pack? Let us know in the comment section below. While you here though, check out some of our other Minecraft posts on minecraft-resourcepacks.com. We post content nearly every day focusing on new skins, maps, mods, and of course, resource packs.