How to install Minecraft Maps you ask? Well, you've certainly come to the right place! Our site is chocked full of fun and creative mods, maps and resource packs to check out, so it makes sense that we have a guide on how to get these maps installed, right? Keep reading on and you'll be exploring new maps in no time.
What are Minecraft maps?
Minecraft maps are downloadable files of player-made Minecraft saves that can be uploaded, downloaded and played by anyone else in the world. While using a Minecraft seed gives you the same identically generated world, builds or creations are tied to specific saves.
This is why being able to share them online is great for people who want to create new experiences or simply share their builds with the rest of the Minecraft community. This is also why people ask How to install Minecraft Maps.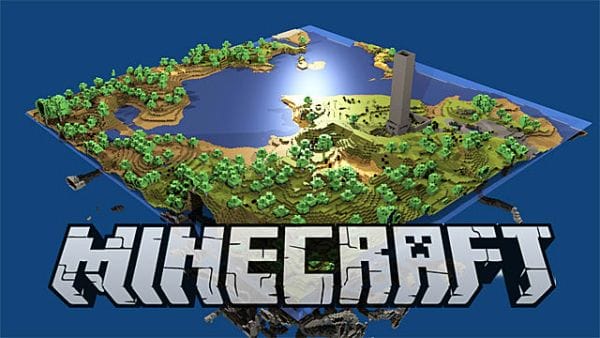 There are Minecraft maps showing off humongous builds and custom-made worlds. Maps that are almost like new games in their own right, like the always impressive Diversity series. There's even maps designed and curated for unique single player experiences. Survival maps like Skyblock have been around for years, and there's always new and exciting ones coming out all the time.

What's great is that maps are fan made creations that people upload for free. They are always a labour of love for fellow Minecraft players. Some of the most acclaimed map makers have even made a steady income just from kind donations from people just like you. So they always ask how to install Minecraft Maps.

If you've ever felt bored by the vanilla Minecraft experience, and you're looking for an exciting new way to experience Minecraft without the hassle of downloading mods, then you've got to check out some Minecraft maps. Grab a few friends and an adventure map or two and get out there!
Where can you download Minecraft maps?
Good question. The answer is right here! We have tons of maps to download, so it's worth keeping track of new posts, as well as going through our older posts to find only the best in Minecraft content. Read even further below to learn how to install Minecraft Maps.
What's so good about Minecraft maps?
✔Spectacular new Minecraft content
✔They are free!
✔Thousands of maps available
What's not so good about Minecraft maps?
X Sometimes require mods, shaders or resource packs
X Quality and size varies between each and every map
X New updates can break older maps
How to install Minecraft maps?
So you've found a Minecraft map that you like the look of. The first thing to do is download it from the same page where you can see information and screenshots of the map. Once downloaded, you should have a zip file with the name of the map.

Note: always check that the map isn't part of a wider piece of custom content. Sometimes creators use resource packs, shaders, or even mods to give you a full experience. Sometimes maps will work in vanilla Minecraft, but it's always better to check.

The next step requires a piece of software to unzip the download. You can find plenty of free software that does this online, but our favourite is WinRar. Open the download with Winrar (or equivalent) and either click 'Export' and select your desired directory, or simply drag the file from Winrar to the directory instead. This should unzip the file and give you a regular folder with the same name.

Now you need to take that folder and drop it into where your regular Minecraft saves are stored. The default directories are as follows:

| | |
| --- | --- |
| OS | Location |
| Windows | %APPDATA%\.minecraft |
| macOS | ~/Library/Application Support/minecraft |
| Linux | ~/.minecraft |

Now that the folder is safely in your saves folder, open up Minecraft and you'll find the map successfully placed into your single player world list. Have fun!
The Best Minecraft Maps
Are you not sure which Map to try and download first? Here is a quick list of some awesome Maps you might want to try and install now.