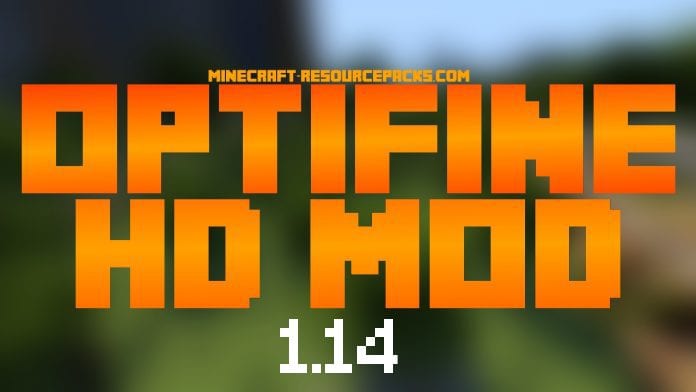 OptiFine 1.14 is a mod in Minecraft which will help you make your game run faster and make the graphics look significantly better. This Mod is dedicated to improving your overall Minecraft experience. Aside from the improvements it also adds a user interface into the game where you can quickly make necessary adjustments to customize the settings even further. Basically, OptiFine 1.14 is your go-to mod to help you make Minecraft 1.14 even better than it already is.
Some other key features of OptiFine include the ability to toggle clouds, particles and many more. You can also further customize other more advanced settings to make your game run the way you "Need" it to run depending on your gaming preference. It can also help you optimize memory allocation to make the game run smoother.
OptiFine 1.14 is the latest release of OptiFine created by OptiFine.net. This version is completely compatible with the latest version of Minecraft 1.14 / 1.14.1 / 1.14.2. This version contains heavy updates such as ghost dynamic lights from dead mobs and fixed Max Framerate: VSync. If you would like to learn more about OptiFine we recommend that you read our full article in the link below.
Texture Packs That Work Well With OptiFine 1.14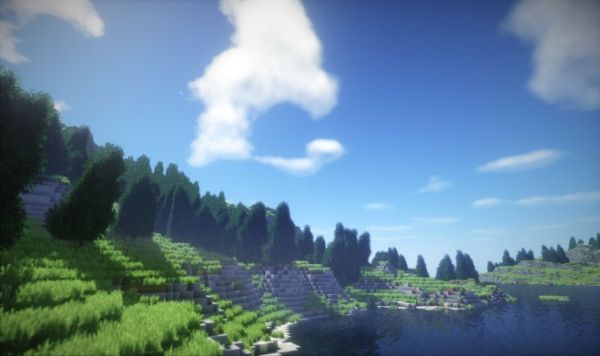 How to Install OptiFine 1.14
Installing OptiFine is not really as difficult as it looks like. Just like any of the standard Mods that we have uploaded, we would like for you to use our very simplistic 5-step process to install OptiFine 1.14 properly and correctly into Minecraft.
1. Download the OptiFine 1.14 HD file
- You can download the latest OptiFine files from our download links below
- You can also download other several versions of OptiFine
note: remember to download the version of OptiFine which corresponds to the current version of Minecraft that you are using.
2. Download Minecraft Forge

- You can download the corresponding Minecraft Forge HERE.
- Remember to download the corresponding version of Minecraft Forge to the Minecraft version that you are using as well as OptiFine version.
3. Run the OptiFine Installer
- Simply unzip the downloaded file (from step 1)
- Run the installer by double-clicking it
Note: Remember to make sure that the installation path is correct
After the installation has been successful a prompt will say "OptiFine is successfully installed". Congratulations you have successfully Installed OptiFine 1.13 Preview version now all you have to do is launch the game and enjoy. Installation process applies to all versions of OptiFine.
You can view full installation instructions by viewing one of the videos below or consequently you can view our fully detailed How to Install OptiFine article.
It is important to note that you need to download and install OptiFine to make sure that all of your texture packs, especially HD ones - will run perfectly. This is why we always recommend that you download OptiFine first before installing any texture packs.
OptiFine 1.14 Changelog
This is where you can find the full changes of OptiFine 1.14 which makes it different from previous versions of OptiFine.
OptiFine 1.14_HD_U_F1_pre5
not all features working, not all optimizations added, may crash
fixed cape and player items position
fixed shaders camera position to include eye height (#2390)
fixed parsing of shaders macro: #if 0
fixed font memory allocation
fixed player shadow in first-person view
fixed shaders entity shadows and isEyeInWater
fixed Max Framerate: VSync
fixed configurable animations
fixed ghost dynamic lights from dead mobs
fixed slab model rendering
optimized memory allocation
enabled server lagometer
fixed default CTM to use 1.14 textures
fixed texture atlas sprite loading
fixed double click sound in options
fixed main menu panorama
fixed mojang logo
fixed option tooltips
fixed option GUI Scale
fixed crash in shaders options
updated to 1.14
not compatible with Forge
(24.05.2019)
Last Updated on