Faithful 64x 1.14.4 / 1.14.3 / 1.14.2 / 1.14.1 / 1.14 - Steven's Traditional. In previous releases, Steven's Traditional - Faithful 64 1.14 had some issues but that has all been fixed in the most recent release. Right now Faithful 64x 1.14.4 is available in the download links below. It is currently the most stable version without any noticeable glitches, bugs or issues.

What is Faithful 64x 1.14.4 - Steven's Traditional
Faithful 64x 1.14.4 / 1.14.3 / 1.14.2 / 1.14.1 / 1.14 - Steven's Traditional is one of the newest releases as of the date that this review has been published. This faithful version provides the 1.14 update of Minecraft with a very fitting faithful release. As you might have known that the 1.14 version of Minecraft is also known as Village and Pillage. They have added pillagers and bandits which will attack you and villagers at random encounters all throughout the game.
Latest News:
The latest versions of Faithful - Namely Faithful 1.17 for 32x, Faithful 1.17 for 64x, and Faithful 128x 1.17 have been officially released. We have also updated our top Faithful packs article to provide you with more guidance. Please click one of the links below to download the latest faithful texture packs.
Is Faithful 64x 1.14.4 - Steven's Traditional Worth the Download
Faithful 1.14.4 64x64 - Steven's Traditional is guaranteed to add plenty more of gaming hours into your system as it will make 1.14.4 Minecraft look even more perfect than before. There have been plenty of preview releases but this is the most current one as of the date published.
Since Minecraft 1.14.4 has been officially released, this texture pack has slowly become just like the original Faithful 32x in terms of fame and popularity. Plenty of YouTubers and famous PvP players prefer this pack over customized packs.
Nevertheless, Steven's Traditional Faithful 1.14.4 64x64 is guaranteed to provide you with advanced textures for your game!
If you love this pack and want to have more in the future, you can show your love to Steven. You can check his Youtube Channel to support him. You can check more PVP texture packs. To stay updated with this pack join the discord channel.
To make sure you get the best game experience possible we strongly recommend using PvP Texture Pack in combination with Optifine. For the best PvP experience, we recommend you use Minecraft version 1.8 or 1.7.
Don't have 1.14 yet? You can find the older versions of steven traditional over here:
If you are interested in Faithful packs, be sure to also check out these awesome packs.
How to Install Faithful 64x 1.14.4 - Steven's Traditional
Step 1: How to Download from Minecraft-Resourcepacks.com
If this is your first time downloading from our site, rest assured downloading from minecraft-resourcepacks is safe. Before downloading review the basics of how to download a pack here.
Step 2: Download Optifine
Before attempting to download and install, you need to have Optifine to ensure the texture pack will run properly.
Step 3: Download Texture Pack
To start, download the zip file from the link below. Place the zip file into your Minecraft Resource Pack folder.
To find the folder easily, go to Minecraft's options menu and navigate to resource packs>open resource pack folder. Alternatively, use the table below to see which file directory your folder is stored in.
File Locations of Minecraft Resource Packs Folder:
| | |
| --- | --- |
| | |
| | ~/Library/Application Support/minecraft |
| | |
With the resource pack folder open, place the zip file inside. Finally, activate the texture pack in-game via Minecraft's resource pack menu on the game menu.
Faithful 64x 1.14.4 - Steven's Traditional Review

Steven's Traditional Faithful 64x 1.14.4 is a sight to behold. The 1.14 version of Minecraft has already had nice default textures but it is not a bad thing to improve it even further than before. This texture pack is guaranteed to get your jaw dropping as it provides you with custom UI including some status indicators.
This texture pack also very lightly modifies the looks of weapons and tools however as it is a faithful pack it does not stray away from the true essence of Minecraft and does not negate or drive away from how Minecraft is supposed to be played.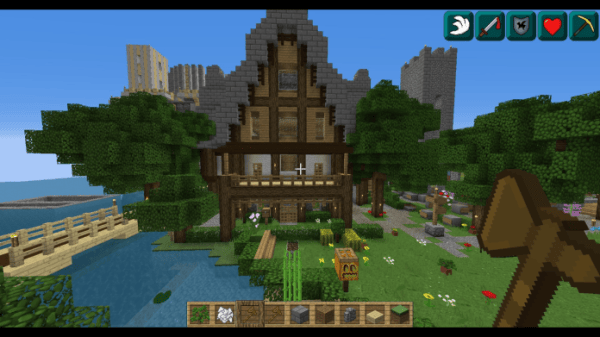 Steven's Traditional Faithful 64x 1.14.4 greatly impacts the textures and overall aesthetics of the game but it does not decrease the performance. In fact, it has been reported to make the game run smoother and better. Just like most faithful packs, they add more shadows and details to the game as it increases FPS relatively.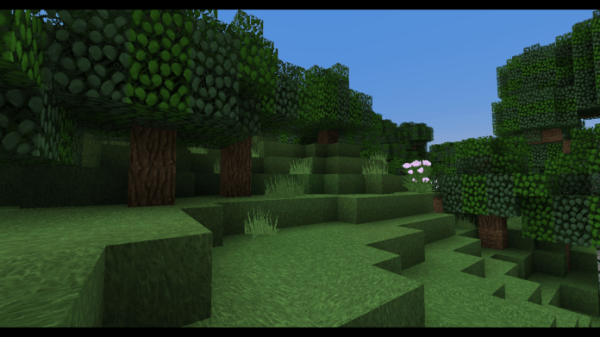 If you take a look at the trees and general blocks they have gone very far ahead from the previous 16x16 resolution. But, it also does not go too far ahead like that of HD packs which are very nice to look at but takes away the essence of a sandbox game.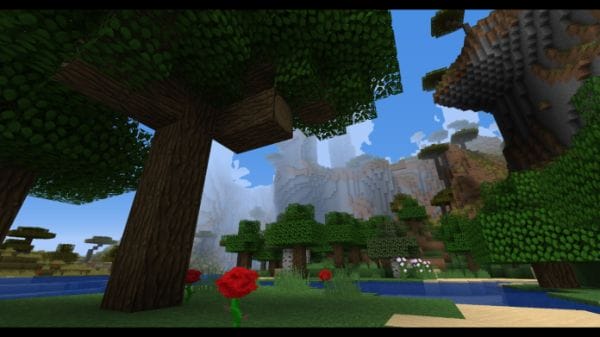 This texture pack truly evolves and takes the overall look of the game one more step ahead. The radiance that it blooms it quite extraordinary and the color pallets and lighting is combined perfectly.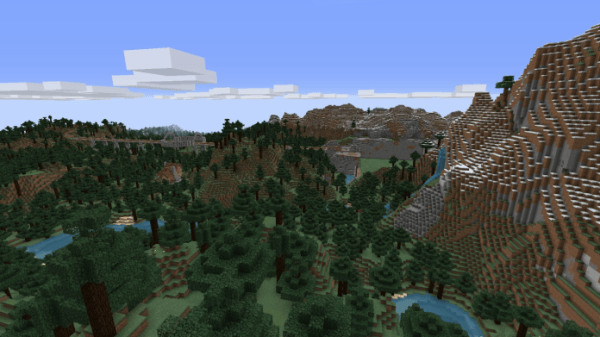 All in all, we ranked Steven's Traditional Faithful 64x 1.14.4 a perfect 5 because it has provided a very good improvement to the overall aesthetics of the game and at the same time given users a relative improvement in performance.
This texture pack is one you should always keep in your collection.