Faithful 32x 1.17.1! 1.17.1 is Caves and Cliffs update! And what better way to experience the biggest update in recent Minecraft history than with one of the best Minecraft resource packs out there?
What is Faithful 32x 1.17.1 Texture Pack for Minecraft?
The classics are always the best, aren't they? There's nothing quite like logging into Minecraft and jumping into a reliable resource pack like an old pair of diamond boots.

Faithful 32x has been a famous pack for years now. It's an authentic approach to expanding Minecraft's default textures has made it a must-have for players who enjoy higher resolutions, but still want to keep that classic Minecraft vibe.
Now that the 1.17.1 version is out, players can enjoy all of the game's newest content like goats, axolotls, and stalagmite in beautiful, faithful, 32×32 goodness.
Is Faithful 32x 1.17.1 Texture Pack for Minecraft worth the download?
You bet it is! Faithful 32x is a pack that everyone should at least try once. There really is no better to experience everything that the Caves and Cliffs update has to offer.

The pack boasts double the amount of fidelity than your standard Minecraft textures, and that extra room does not go to waste. The creator has clearly spent hours pouring the tiniest details into the game's many blocks, and even the game's brand new content has been treated with dozens of new textures to treat the eyes.

All of the game's classic blocks, as well as all the new ones, have been given some truly incredible looking upgrades that reinvent the designs that we've all come to know so well. Stone, brick, sand, you name it, and Faithful 32x will have given it a fresh, new look that is sure to reignite your love for Minecraft's visuals.

Heck, even content brand new to 1.17.1 looks fantastic, such as the naturally-inspired and foliage dense Lush biome. 1.17.1 is definitely a good time to jump into Faithful 32x if you happen to have missed it so far.

The Cavern & Cliffs update seems like the perfect moment to give Faithful a try, with its attention to detail and excellently executed texture redesigns. Plus, that new telescope tool will definitely come in handy when getting up close and personal to all those 32×32 textures!

Want to try out the pack for yourself? Keep scrolling to find a download and tutorial below!
What's great about Faithful 32x 1.17.1 Texture Pack for Minecraft?:
✔ Incredibly authentic to the game's original art style
✔ Beautiful texture upgrade that adds tons of detail to Minecraft
✔ One of the best Faithful packs available
What's not great about Faithful 32x 1.17.1 Texture Pack for Minecraft?:
X Maybe is too faithful for some players
X Doesn't offer the amount of resolution fidelity seen in 64×64 packs
X Not recommended for players who don't enjoy faithful packs
How to install Faithful 32x 1.17.1 Texture Pack for Minecraft
So you want to enjoy everything about 1.17.1 through the lens of Faithful 32x, do you? Well, you're definitely in the right place! Keep reading to see my super quick guide to resource pack installation that you can use to install pretty much any pack online!
First, you need to download the zip for Faithful 32x. Make sure it's the 1.17.1 version and save it to your computer.

The next step involves opening up Minecraft's resource pack folder. The simplest way of doing this is by going to the game's options menu, opening the resource pack menu, and then clicking the 'open resource pack folder'.
You can also access the folder at any point you want through your computer's file explorer. Use the following table to see where the location is on your PC:
| | |
| --- | --- |
| OS | Location |
| Windows | %APPDATA%\.minecraft |
| macOS | ~/Library/Application Support/minecraft |
| Linux | ~/.minecraft |
Once you have the resource pack folder open, simply place the zip download from earlier into it. Now go to Minecraft's resource pack menu again and activate Faithful 32x!
Faithful 32x 1.17.1 Preview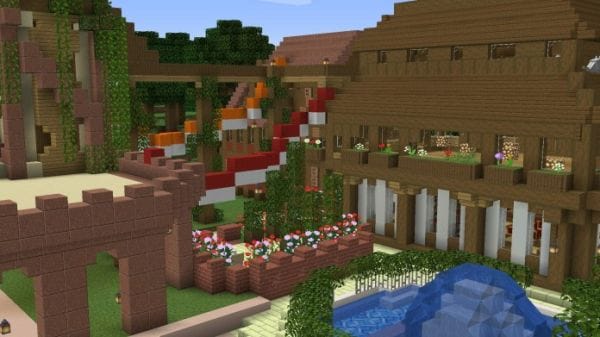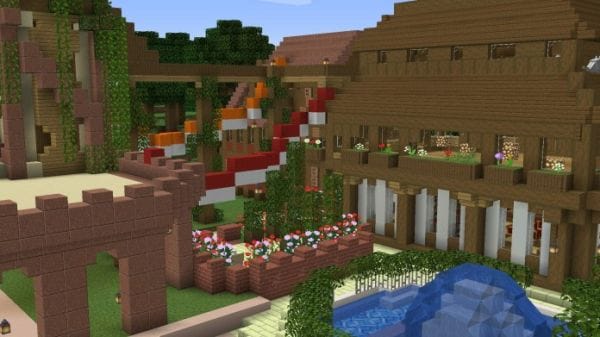 Faithful 32x 1.17.1 Texture Pack for Minecraft Download Links
Have you used this pack or having trouble downloading and installing? Leave a comment below!
Don't miss a New Minecraft Pack again!
We are one of the best places in the world for Minecraft Resource Packs. We have mods, maps and skins to our library. We have the most premium and rare texture packs in our collection. Sign up to get notified first.
Session expired
Please log in again. The login page will open in a new tab. After logging in you can close it and return to this page.