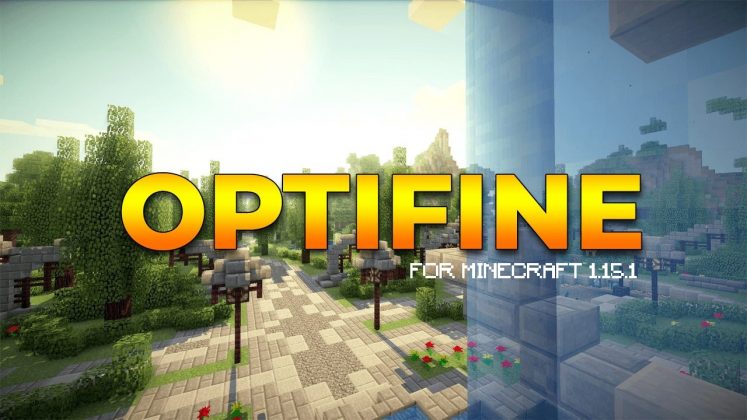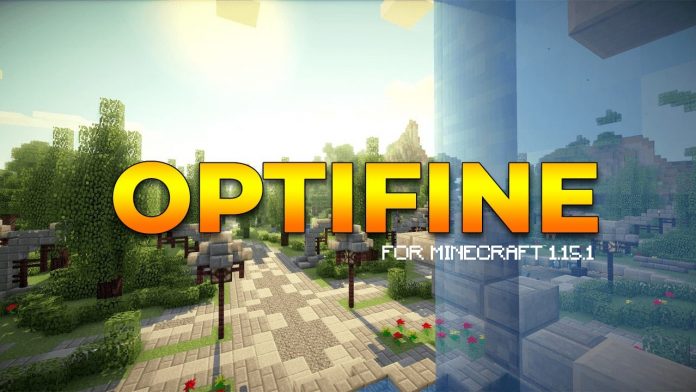 Optifine 1.15.2 / 1.15.1 / 1.15 download links and official release dates have been one of the most discussed topics throughout. This is because Optifine has established itself and set it's name in stone. It is currently considered  as one of the most "needed" Minecraft mods which have been dubbed essential to fully experience the game. 
Minecraft has grown a lot since being your basic sandbox block game. It is now the most downloaded and demanded Mod which millions of Minecraft players from the entire world are anxious of. Everytime a new version of Minecraft is released you can bet your money that mostly all the players are waiting for the official Optifine release as well.
So why doesn't Mojang just buy Optifine and add it as part of vanilla Minecraft? Well, In 2013 it was spread on Reddit that Mojang did attempt to buy the rights to Optifine however the creator declined the deal. This has caused some bad blood from both sides resulting in Mojang tweeting about Optifine is not the most ideal mod to download.
Optifine continues to grow and develop itself as one of the cornerstone Mods for Minecraft. During the release of Minecraft 1.15 - millions of players have run towards their search engines and reddit to find 1.15.2 / 1.15.1 / 1.15 download however due to the fact that Optifine is independently developed by sp614x. We can do nothing else but wait for it's release.
Optifine 1.15.2 / 1.15.1 / 1.15 News
Eventhough the official optifine is still under development we have some awesome news for you! There is already a secret preview version of Optifine 1.15.2 released. It is not yet stable however it is a working version. It already allows you to run shaders, run texture packs which require optifine plus more! Please scroll on to the bottom part of this page to find the download link for the latest OptiFine!
For more news about OptiFine you can keep coming back to this part of the page to get more info of the latest releases!
What is Optifine 1.15.2 / 1.15.1 / 1.15
Optifine is a Minecraft Mod which optimizes Minecraft's graphics making it run smoother and faster resulting in better gameplay experience. In addition, Optifine also adds multiple new video options such as dynamic lighting percentages, fog quality toggle, and smooth and multi-core chunk loading options just to name a few. 
Optifine was originally designed to completely overhaul Minecraft's lighting and rendering system. It aimed to increase the details as well as the efficiency. Since Optifine is a client-side mod it will automatically crash if loaded by a server. This is why some modders say Optifine is not perfect - yet. But, as it continues to grow so does it's compatibility.
In a nutshell, Optifine will increase your game's performance by multiple folds and at the same time provide you with more customizability options. It lets you customize so many video options to the point where you can adjust the quality of clouds, grass, and more. You can customize Minecraft's video to your heart's content. However, do note that on rare occasions there is a very slight chance that it might actually decrease your performance. But, due to its reputation and positive feedback, almost all of the mod packs recommend players to use it. For more information and a full detailed review about optifine you need to read our article; Optifine for Minecraft.
Optifine 1.15.2 / 1.15.1 / 1.15  Release Date - When will it be released
Usually, there is no exact release date provided by Optifine. It is released right away after development and compatibility to the most current version of Minecraft. There are also multiple releases so you can bet that you will need to always keep your eye out of when the newest and most stable version of Optifine will be released. 
However, there are some dedicated people on the internet which you can find you have contact and communications with the developer of Optifine. They also do not show the release date but they give you percentage reports. We are also going to update this article evidently until Optifine 1.15.2 / 1.15.1 / 1.15 is released so please bookmark this webpage and keep your eyes on the progress list which you can find below. 
However please do not feel down. The Preview Version of Optifine 1.15.2 has been released for testing and beta purposes however please keep in mind that since it is a preview version there might be some crashes bugs or issues. Please scroll down to the most bottom part of this article to download the preview version right now!
Where can you download Optifine 1.15.2 / 1.15.1 / 1.15
There are plenty of websites and resources on the internet which claim to have the official download of Optifine but you'd be surprised. After you actually download the mod it would just be a previous version renamed. This is why players need to be wary of where they download mods and texture packs. Some sources might actually upload trojans, viruses, malwares and other harmful elements into your computer without you even knowing it. Which is why it is always recommended to learn the best way to download optifine.
You need to download Optifine 1.15.2 / 1.15.1 / 1.15 and other versions from trusted sources such as minecraft-resourcepacks.com. We always guarantee that all our downloads are free from any harmful viruses and that our downloads are LEGIT. Right now you can't download Optifine 1.15.2 / 1.15.1 / 1.15 because it has not yet been officially released but you can download lower versions from our Optifine download list and review.
We will be updating this page regularly until the the official release of Optifine 1.15.2 / 1.15.1 / 1.15. As we have suggested above. Do bookmark this page and view it from time to time till the latest version is officially released. For now the latest legit version of optifine is Optifine HD Ultra 1.14.4.
Why is Optifine 1.15.1 not out yet 
Since Minecraft 1.15 has been officially released late 2019 millions of Minecraft players have been buzzing about the official release date of Optifine 1.15.1. Like us, we also asked the question why Optifine 1.15.1 is not out yet? This is why we did some research.
Based on what we have uncovered - there is no Optifine team. Optifine is independently developed by sp614x. This is why it may take some time for him to make Optifine compatible with the latest version of Minecraft. So why doesn't he hire help? Well, as you can probably see optifine is a FREE mod. He only makes his funds from donations and patronage funds. Optifine is not heavily funded by a giant corporation. This is why we need to be patient and understand the situation.

As you can see from this recent tweet it has taken the developer of Optifine to do his magic and finish all the fixes. Scroll below to see the detailed progress report.
But do not worry. A preview version of Optifine 1.15.2 has already been released for public use. You can download it by scrolling to the bottom of this article.
Other Optifine Versions
As you might have already known; Optifine has already made tons of releases which is why you can download all of the versions except the latest ones which just came out a few months ago. So if Minecraft 1.15 was released in September it might take the developer some months to fully make Optifine 1.15.1 fully run on Minecraft 1.15. But, let's say 1.15.1 has been released - since it is just a patch of the main version update you can expect the developer to be able to release Optifine 1.15.2 / 1.15.1 / 1.15 quicker.
Since Optifine 1.15.2 / 1.15.1 / 1.15 is not out yet here is the list of all Optifine versions which you might want to download.
Latest versions of optifine:
Classic versions of Optifine:
You can see the full list of previous Optifine releases from this awesome link:
Optifine 1.15.2 / 1.15.1 / 1.15 Release and Progress Report Summary
There is still no definitive release date for Optifine 1.15.1 however we can provide you the current status report and summary. We will be updating this page regularly every time another progress or milestone has been reached.
Current Status: Optifine 1.15.2 / 1.15.1 / 1.15 is 88% done
Current Operations: Fixing Bugs
---
(Feb 8) 88% - Fixing bugs
(Feb 7) 87% - Fixing 44 compile errors
(Feb 6) 86% - Fixing 48 compile errors
(Feb 5) 85% - Fixing 48 compile errors
(Feb 4) 83% - Fixing 48 compile errors
(Feb 3) 82% - Fixing 52 compile errors
(Jan 31) 78% - Fixing 187 compile errors
(Jan 30) 76% - Fixing 219 compile errors
(Jan 29) 74% - Fixing 272 compile errors
(Jan 26) 72% - Fixing 306 compile errors
(Jan 25, again) 71% - Fixing 363 compile errors
(Jan 25) 70% - Fixing 387 compile errors
(Jan 24, again) 68% - Fixing 530 compile errors
(Jan 24) 67% - Fixing 575 compile errors
(Jan 21) 65% - Fixing 633 compile errors
(Jan 20) 63% - Fixing 1287 compile errors
(Jan 17) 60% - Fixing 1480 compile errors
(Jan 16) 56% - Merging OptiFine patches

(Jan 8) 54% - Merging OptiFine patches

(Jan 7, again) 46% - Merging OptiFine patches

(Jan 7) 45% - Merging OptiFine patches

(Jan 3) 40% - Merging OptiFine patches

(Dec 31) 35% - Merging OptiFine patches

(Dec 29) 30% - Merging OptiFine patches

(Dec 21) 25% - Merging OptiFine patches

(Dec 20) 21% - Updating MCP Mappings

(Dec 19) 18% - Updating MCP Mappings

(Dec 18) 15.7% - Updating MCP Mappings

(Dec 17) 15% - Updating MCP Mappings (Development switched to 1.15.1)

(Dec 16) 9.9% - Updating MCP Mappings

(Dec 15) 9.2% - Updating MCP Mappings

(Dec 13, again) 8.6% - Updating MCP Mappings

(Dec 13) 8.3% - Updating MCP Mappings

(Dec 12, AGAIN) 7.9% - Updating MCP Mappings

(Dec 12, again) 7.2% - Updating MCP Mappings

(Dec 12) 5% - Updating MCP Mappings

(Dec 10) 0% - Updating MCP Mappings

(Aug 22) 0% - Waiting for Minecraft 1.15 to be released

Optifine 1.15.2 / 1.15.1 / 1.15 for Minecraft Official Download Links