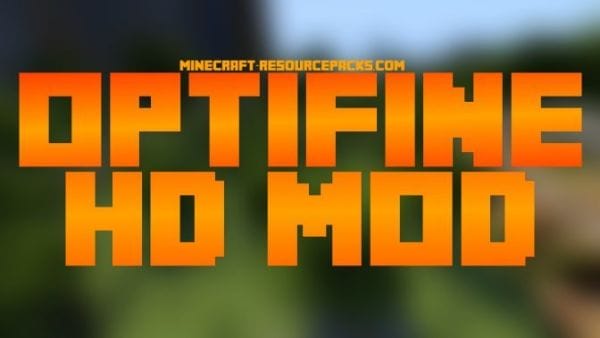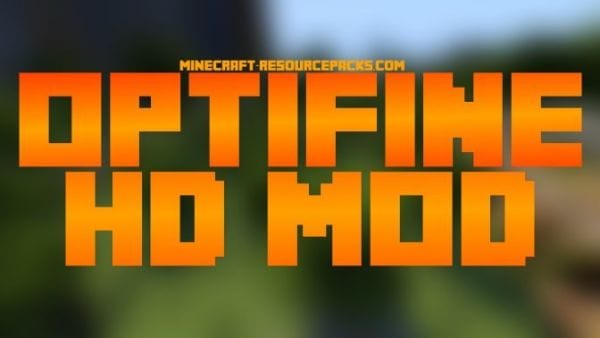 Optifine Mod 1.16.3 / 1.16.2 / 1.16.1 information, download links and more can be read in this article.
What is Optifine Mod 1.16.3 / 1.16.2 / 1.16.1 Download For Minecraft?
OptiFine is a mod for Minecraft that boosts your FPS and supports HD textures. Moreover, the mod adds options for more FPS performance and better looks. Usually, it can double or triple your FPS.
All in all the mod is a performance-related tool that can provide a large FPS boost as well as a reduction in lag spikes and minimizes potential visual bugs in Minecraft.
Aside from the performance boost OptiFine also relevantly improves the overall aesthetics of the game without having to install any texture packs.
It also has it's own user interface which allows you to directly modify certain aspects of the game's graphics. This includes the ability to toggle fog, clouds, smooth lighting, and many more.
OptiFine is arguably one of the most famous mods if not the most famous mod in Minecraft due to it's positive effects without the cost of any negative effects.
It has even come to the point where plenty of the modern texture packs and other mods "require OptiFine" before you can run them.
How Optifine Mod 1.16.3 / 1.16.2 / 1.16.1 Works & Improves Graphics
Minecraft being an open-source game you are free to make optimization yourself. You can edit how it looks, how it works, and even the dynamics of the game.
OptiFine works by modifying your graphics of Minecraft thoroughly to a point where it optimizes it automatically for you without having knowledge of coding.
Function wise, OptiFine generally makes the game run faster and look better. You are also provided with a new user interface that allows you to toggle multiple aspects to further optimize the graphics to your specification.
Some of the further optimizations that you can do are as follows:
Set a Graphics boost toggle on and off
Set the render distance to short/tiny
Set the performance to max FPS
Set AdvancedOpenGL to fast
Toggle smooth lighting
Toggle animations
Toggle fog
Toggle clouds
OptiFine is also known to have fixed compatibility and graphics issues between versions of Minecraft. It also allows the compatibility of HD textures to take the overall aesthetics of your up a notch.
Read further to learn more about the full details of all of Optifine's functions and features.
Newest Optifine Versions & All Downloads
OptiFine HD 1.16.3 / 1.16.2 / 1.16.1 / 1.16, 1.15.2 / 1.15.1 / 1.15, 1.14.4, 1.14.3, 1.14.2, 1.14.1, 1.14, 1.13, 1.12.2, 1.12.1, 1.12, 1.11, 1.11.2, 1.10.4, 1.10, 1.10.2 decreases lag spikes and smooths gameplay.
You can use OptiFine U8/B8/B7/D7 mod with Minecraft 1.16.3 / 1.16.2 / 1.16.1 / 1.16, 1.15.2 / 1.15.1 / 1.15, 1.14, 1.13, 1.12.2/1.12, 1.11, 1.11.2, 1.10.4, 1.10.2, 1.10, 1.9.4, 1.9.2, 1.9.3, 1.8.9, 1.9 and most previous versions.
For the most Resource Packs, especially high-resolution PvP Texture Packs we recommend using the OptiFine Mod!
Download Optifine HD 1.16.3 / 1.16.2 / 1.16.1 / 1.16, 1.15.2 / 1.15.1 / 1.15, 1.14.4, 1.14.3, 1.14.2, 1.14.1, 1.14, 1.13, 1.12.2/1.12/1.11.2/1.10.2/1.10.4 Ultra B7/D7/B8/D8 for Minecraft 1.11/1.10.
Great Texture Packs to use in combination with Optifine:
Optifine Mod 1.16.3 / 1.16.2 / 1.16.1 Features
FPS boost (examples)
- doubling the FPS is common
- decreases lag spikes and smoothen gameplay
Support for HD Textures (info)
- HD textures and HD fonts (MCPatcher not needed)
- custom terrain and item textures
- animated terrain and item textures
- custom HD Font character widths
- custom colors
- custom block color palettes
- custom lighting
- unlimited texture size
Support for Shaders (info)
- based on the Shaders Mod by Karyonix
Dynamic Lights
- allows handheld and dropped light-emitting items to illuminate the objects around them
- similar, but not related to the Dynamic Lights Mod
Variable Render Distance (example)
- from Tiny to Extreme (2 x Far) in 16m steps
- sun, moon, and stars are visible in Tiny and Short distance
Configurable Smooth Lighting (examples)
- from 1% - smooth lighting without shadows
- to 100% - smooth lighting with full shadows
Performance: VSync
Synchronizes framerate with monitor refresh rate to remove split frames and smooth gameplay
Smart Advanced OpenGL
- more efficient, fewer artifacts
- Fast - faster, some artifacts still visible
- Fancy - slower, avoids visual artifacts
Fog control
- Fog: Fancy, Fast, OFF
- Fog start: Near, Far
Mipmaps (examples)
- Visual effects which make distant objects look better by smoothing the texture details
- Mipmap level - OFF, 1, 2, 3, Max
- Mipmap type - Nearest, Linear
Anisotropic Filtering (examples)
- Restores details in mipmapped textures
- AF level - OFF, 2, 4, 8, 16 (depends on hardware support)
Antialiasing (examples)
- Smooths jagged lines and sharp color transitions
- AA level - OFF, 2, 4, 6, 8, 12, 16 (depends on hardware support)
More Features of OptiFine Optifine Mod 1.16.3 / 1.16.2 / 1.16.1
Better Grass
Fixes grass blocks side texture to match surrounding grass terrain
Clear Water (examples)
Clear, transparent water with good visibility underwater
Random Mobs
Use random mob textures if available in the texture pack
Connected Textures (examples)
Connects textures for glass, glass panes, sandstone, and bookshelf blocks which are next to each other.
Natural Textures (examples, idea)
Removes the gridlike pattern created by repeating blocks of the same type. Uses rotated and flipped variants of the base block texture.
FPS control
- Smooth FPS - stabilizes FPS by flushing the graphics driver buffers (examples)
- Smooth Input - fixes stuck keys, slow input and sound lag by setting correct thread priorities
Chunk Loading Control
- Load Far - loads the world chunks at distance Far, allows fast render distance switching
- Preloaded Chunks - defines an area in which no new chunks will be loaded
- Chunk Updates per Frame - allows for faster world loading
- Dynamic Updates - loads more chunks per frame when the player is standing still
OptiFine Optifine Mod 1.16.3 / 1.16.2 / 1.16.1 Download User Interface Settings 
Configurable Details
- Clouds - Default, Fast, Fancy
- Cloud Height - from 0% to 100%
- Trees - Default, Fast, Fancy
- Grass - Default, Fast, Fancy
- Water - Default, Fast, Fancy
- Rain and Snow - Default, Fast, Fancy
- Sky - ON, OFF
- Stars - ON, OFF
- Sun & Moon - ON, OFF
- Depth Fog - ON, OFF
- Weather - ON, OFF
- Swamp Colors - ON, OFF
- Smooth Biomes - ON, OFF
- Custom Fonts - ON, OFF
- Custom Colors - ON, OFF
- Show Capes - ON, OFF (supports HD capes)
Configurable animations
- Water Animated - OFF, Dynamic, ON
- Lava Animated - OFF, Dynamic, ON
- Fire Animated - OFF, ON
- Portal Animated - OFF, ON
- Redstone Animated - OFF, ON
- Explosion Animated - OFF, ON
- Flame Animated - OFF, ON
- Smoke Animated - OFF, ON
- Void Particles - OFF, ON
- Water Particles - OFF, ON
- Rain Splash - OFF, ON
- Portal Particles - OFF, ON
- Dripping Water/Lava - OFF, ON
- Terrain Animated - OFF, ON
- Items Animated - OFF, ON
Fast Texturepack Switching
Switch the current Texturepack without leaving the world
Fullscreen Resolution
Configurable fullscreen resolution
Debug
- Fast Debug Info - removes lag-o-meter from debug screen
- Debug Profiler - removes profiler from debug screen
Time Control
Default, Day Only or Night Only - works in only in Creative mode
Autosave
- Configurable Autosave interval
- A fix for the famous Lag Spike of Death
Optifine Mod 1.16.3 / 1.16.2 / 1.16.1 Review - 5 of 5 stars



OptiFine is one of the most famous mods in the Minecraft universe due to it having an absolute effect which has been proven by countless casual players and hardcore players through various YouTube videos and articles.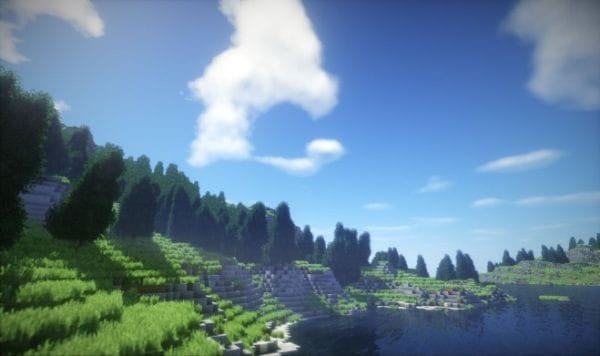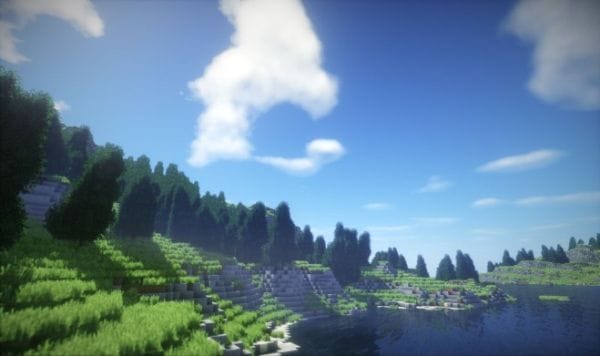 OptiFine enables Minecraft to support HD textures and graphics making the game twenty times better. Most of the time you won't need to download additional texture packs if you have OptiFine installed due to its default effects. Moreover, you can mod your aesthetics even further by using HD texture packs along with OptiFine.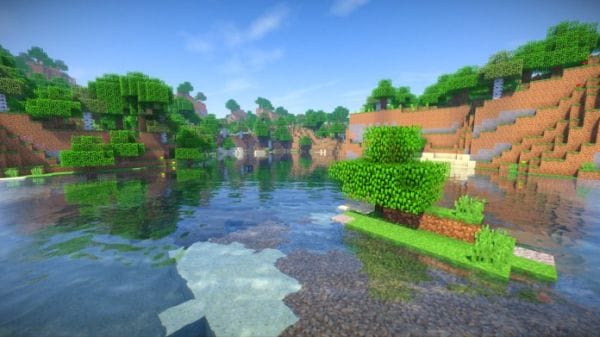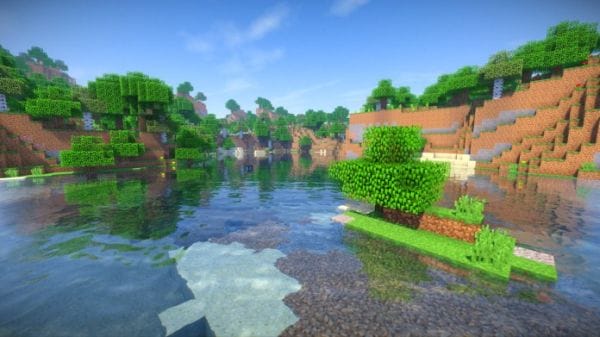 It does not just make the graphics look better it also solves plenty of visual bugs that Minecraft has. At the same time, you also get a customizable user interface so you can further customize and modify the way Minecraft looks. You can toggle it to look better but use more resources, you can use it to toggle off some variables to make it run faster or you can even balance things out between performance and appearance.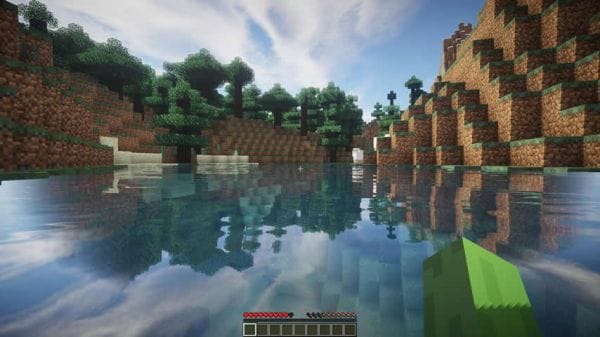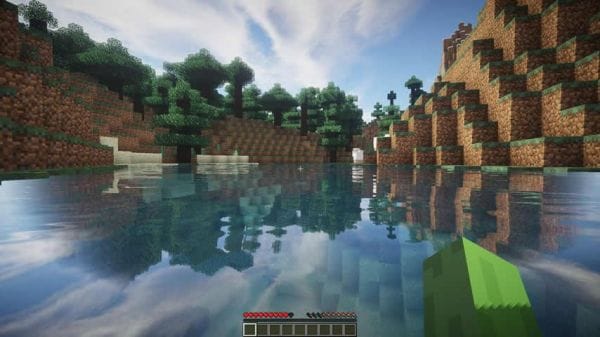 We ranked OptiFine a perfect score of 5 stars due to the fact that it has been the most downloaded Mod on the internet. It is also one of the most effective ways to improve the game and the development team behind it has been very active.
How to Install OptiFine HD
Installing OptiFine is fairly easy. As any standard Mod, we would like to recommend our super easy 5-step process to successfully install OptiFine properly.
1. Download the Optifine Mod 1.16.3 / 1.16.2 / 1.16.1 HD file
- You can download the latest OptiFine files from our download links below
- You can also download other several versions of OptiFine
note: remember to download the version of OptiFine which corresponds to the current version of Minecraft that you are using.
2. Download Minecraft Forge

- You can download the corresponding Minecraft Forge HERE.
- Remember to download the corresponding version of Minecraft Forge to the Minecraft version that you are using as well as OptiFine version.
3. Run the OptiFine Installer
- Simply unzip the downloaded file (from step 1)
- Run the installer by double-clicking it
Note: Remember to make sure that the installation path is correct
After the installation has been successful a prompt will say "OptiFine is successfully installed". Congratulations you have successfully Installed OptiFine 1.13 Preview version now all you have to do is launch the game and enjoy it. The installation process applies to all versions of OptiFine.
You can view full installation instructions by viewing one of the videos below or consequently you can view our fully detailed How to Install OptiFine article.

FAQ's
Why is the official Optifine 1.15.2 not released yet?
The main reason why Optifine 1.15.2 has not been released is because of development work. Since the creator of Optifine does not have a team behind him it is taking a good time for him to be able to complete it. Usually, there is no exact release date provided by Optifine. We have the most up to date version of Optifine 1.15 on the link above. 
Where can I download the Optifine 1.15.2 preview version? 
There are plenty of sites already proclaiming that they are hosting legit downloads for Optifine 1.15.2 however do note that most of them are clickbait and not factual. Please only download Optifine from the official website and from other trusted 3rd party sites such as minecraft-resourcepacks.com
How long till  Optifine 1.15.2 is complete?
Right now Optifine is at 99.4% completion. The developer is now fixing any forge compatibility issues that it has faced during the preview and beta versions of Optifine 1.15.2. Other aspects already fixed are the smart animations and custom sky compatibility. All the fixes are present on the Optifine 1.15.2 preview version which you can download on our website.
Download Optifine Mod 1.16.3 / 1.16.2 / 1.16.1 - BEST HD MOD
Click here for the latest 2020 Optifine updates and mods. Download Optifine Mod 1.16.3 / 1.16.2 / 1.16.1 and older. Make your Minecraft Evolve and look HD!
Price Currency: USD
Operating System: 1.15.2 / 1.15.1 / 1.15
Application Category: Minecraft Mod