This article talks about OptiFine 1.13.2 OptiFine Mod - HD Ultra for Minecraft. It also contains download links.
This version of OptiFine lets players who have recently updated to Minecraft 1.13.2 now use OptiFine.
Optifine 1.13.2 reduces lag spikes, graphics distort, and most of all the problems that you had with the vanilla version of Minecraft.
What is Optifine 1.13.2
It is compatible with any texture pack and resource pack known to man. It dramatically improves the performance of Minecraft and at the same time, it also takes the game to new heights as it increases graphics and adds more heart to the game.
We highly recommend that all of the Minecraft players who ever decide to download texture packs or Minecraft Mods to go and download OptiFine first to make sure that you have the maximum capacity when it comes to compatibility of the Mod and the downloaded texture pack.
OptiFine has become one of the most downloaded Mod in the history of Minecraft this is due to the fact that it is very consistent with updates and provides high performance to your game as it also improves the graphics.
OptiFine 1.13.2 OptiFine Mod - HD Ultra for Minecraft is a must have if you ever want to consider yourself as a diehard Minecraft player.
It provides you with an extra user interface option which allows you plenty of customizability in the graphics settings. With OptiFine 1.13.2 OptiFine Mod - HD Ultra for Minecraft you can easily toggle clouds, fog and plenty more.
You can now optionally download and install optifine 1.17 free by simply following the steps on how to install optifine.
You can view all versions of OptiFine on THIS PAGE
You might also want to view our TOP 10 PVP TEXTURE PACKS
Optifine Updates
It has been months since Minecraft 1.13 has been released. Texture packs and mods have been released faster than 1.16 is coming out.
However, the big question remains. When will Optifine 1.13.3 come out? Especially since you can't use shaders and some specific texture packs without it.
As of now the latest version of Optifine 1.13 has not yet been officially released. However, we have written a full article to help you understand why the newest Optifine has not yet been released.
In summary it is due to the fact that Optifine is not developed by a team rather by an individual which goes by the tag name sp614x. You can read full details of it on our article by clicking on the article titiles.
Note: Scroll down to the bottom part of that article to reach the official download link for Optifine 1.13 Preview Version.
How to Install Optifine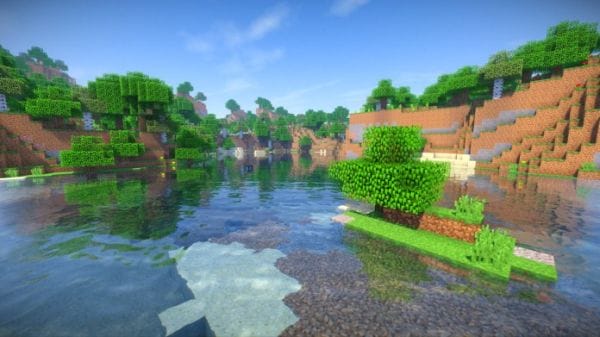 OptiFine 1.13.2 OptiFine Mod - HD Ultra for Minecraft can be considered as one of the best Mods to have if you are having trouble with slow FPS.
It can let you "fix" your issue right away. Aside from that, you can also choose whether you want to activate some graphics settings.
This way you get the opportunity to truly modify you want your graphics to look on par with the performance.
We still recommend OptiFine even to those with fast computers.
OptiFine 1.13.2 HD Ultra Official Download
OptiFine 1.13.2 HD ULTRA Official Download Links:
💾 OptiFine 1.13.2 HD U E6 OFFICIAL DOWNLOAD
Alternative Versions of Optifine 1.13.x
💾 OptiFine 1.13 HD U E4 OFFICIAL DOWNLOAD