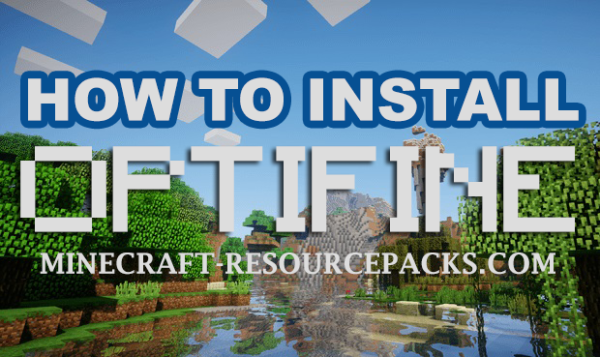 Right now the official OptiFine 1.13 has not yet been released. However, we can now install the preview versions and the beta versions for it. So, How To Install OptiFine 1.13,1.13.1 for the latest version of Minecraft? Let us go ahead and do it step by step.
No matter what PvP Texture pack or resource pack you want to use. May it be animated ones, UHC, Faithful or Challenge Texture Pack we always recommend that you use OptiFine with Minecraft to improve your FPS and make the texture pack look even better than it does.
Before we proceed we have to give you a heads up that since this is a beta version there might be lots of bugs and glitches yet.
How To Install OptiFine 1.13,1.13.1
1. Download the OptiFine
-> Visit any of these pages
https://minecraft-resourcepacks.com/optifine-1-13/
https://minecraft-resourcepacks.com/optifine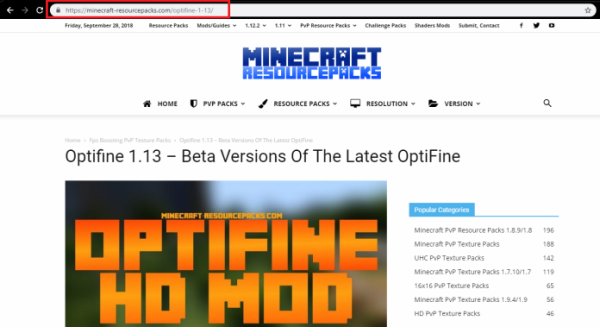 -> Navigate to the Download Links
Read through to get more information or scroll down to locate the download links.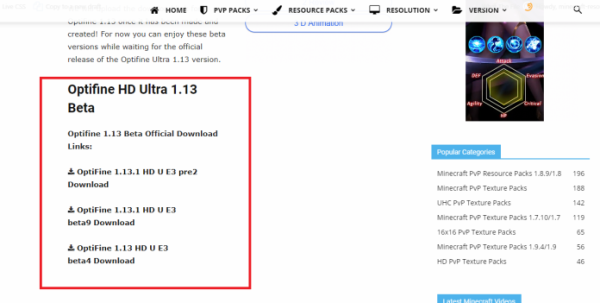 -> Click on the Download Link to Begin Download
Pick which version of the preview version of OptiFine 1.13 you want to download. After you click it the download will automatically begin.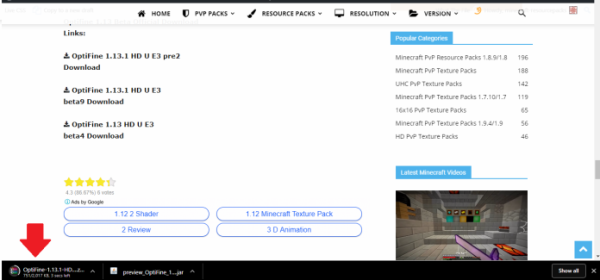 2. Install OptiFine To Minecraft
Now that you have successfully finished downloading OptiFine 1.13 you can now commence to install it into Minecraft and enjoy the preview version of OptiFine.
-> Locate your downloaded file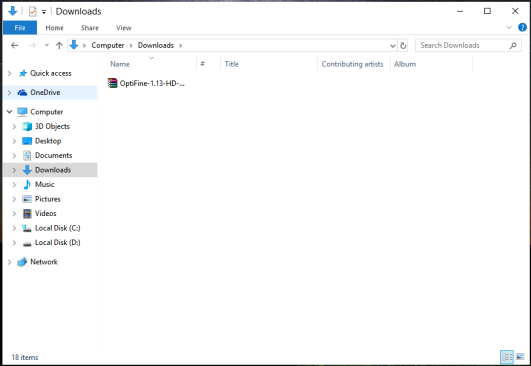 -> Unzip the Files

-> Double Click on the installer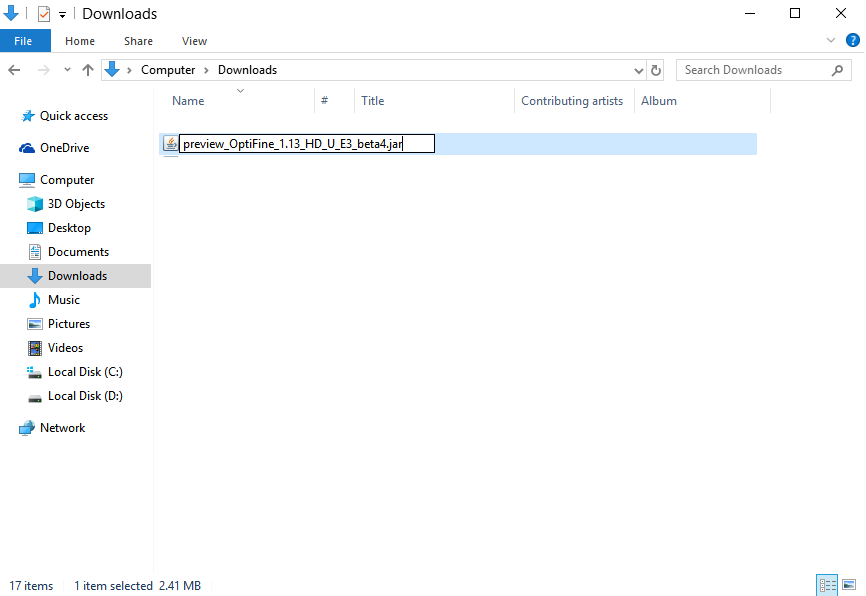 -> Click Install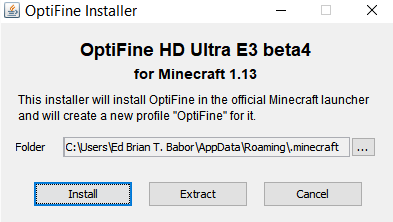 -> Installation Complete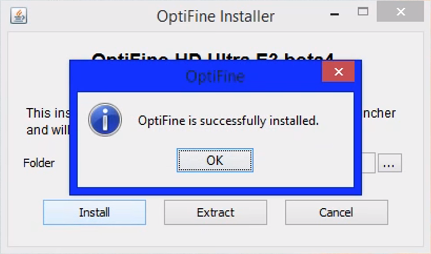 Congratulations you have successfully Installed OptiFine 1.13 Preview version now all you have to do is launch the game and enjoy. Installation process applies to all versions of OptiFine.
Looking for a different version of OptiFine? Click here
We did not make or create OptiFine. This Minecraft Mod was made and created by OptiFine. We do not Own OptiFine. If you have any concerns, suggestions, and bug reports for the preview version of OptiFine please contact directly.