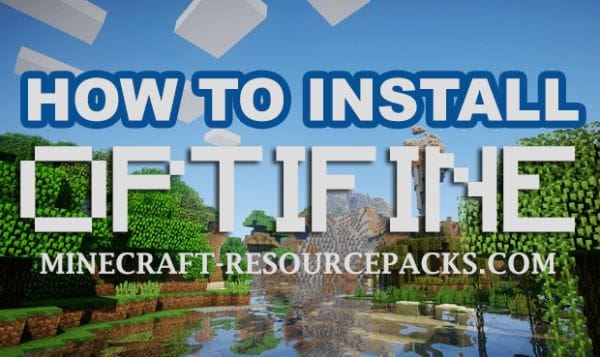 How to install OptiFine 1.14.4 - it is a question that has been asked by plenty of Minecraft players despite it being actually simple. It is basically the same with installing other Mods for Minecraft. It helps with making the game run faster and look better at the same time as if you are killing two birds in one stone.
OptiFine is the most in-demand Mod right now due to the fact that it has been one of the most effective mods to install to get better performance for Minecraft for PvP purposes, survival mode, creative mode or playing the game in general. It also solves plenty of visual bugs and makes the game compatible with HD texture packs.
You can view more details about OptiFine by reading our full article.
How To Install OptiFine 1.14.4 / 1.14.3 / 1.14.2 / 1.14.1 / 1.14
Right now the official OptiFine 1.14.4 has already been released. You can now install the latest version of Minecraft by clicking here -> OptiFine 1.14.4 Download
No matter what PvP Texture pack or resource pack you want to use. May it be animated ones, UHC, Faithful or Challenge Texture Pack we always recommend that you use OptiFine with Minecraft to improve your FPS and make the texture pack look even better than it does.
To see how to properly install Optifine 1.14.4 you can watch this video and see how it is done in a step by step procedure.
1. Download the OptiFine File Installer
-> Visit any of these pages and locate the Download link
You can now directly download OptiFine 1.14.4 by clicking this link:
Notes:
-> After you have visited the page locate the OptiFine version that you would like to install.
-> Make sure that you are using the same OptiFine version to that of the Minecraft version that you would like to install OptiFine to. For example, if you want to download OptiFine for Minecraft 1.13.2 then you will need to locate the download for OptiFine 1.13.2.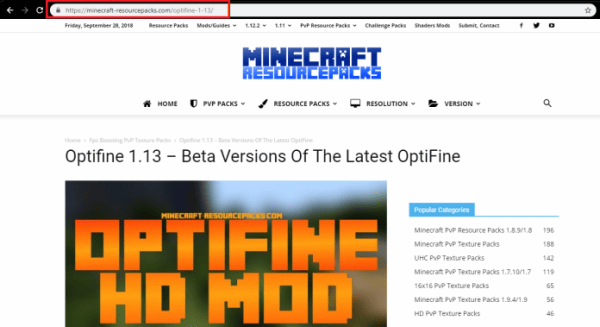 -> Navigate to the Download Links
Read through to get more information or scroll down to locate the download links. We suggest that you first read the changelog and information before you proceed to download the Mod in order to better understand the effects.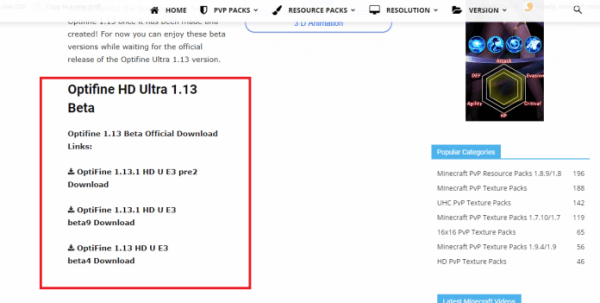 -> Click on the Download Link to Begin Download
Pick which version OptiFine you want to download. After you click it the download will automatically begin. It takes around 5 seconds to download the file but it all depends on your internet speed.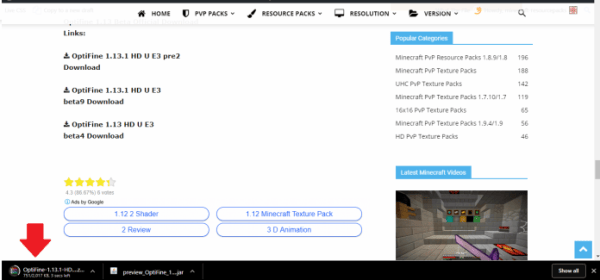 2. Install OptiFine To Minecraft
Now that you have successfully finished downloading OptiFine 1.14 you can now commence to install it into Minecraft and benefit from the amazing effects of OptiFine HD.
-> Locate your downloaded file

You will need to locate the location of the file that you have recently downloaded. By default, it gets saved in the downloads folder however there are some instances that it might have been located in a different folder depending on the download path you saved it to.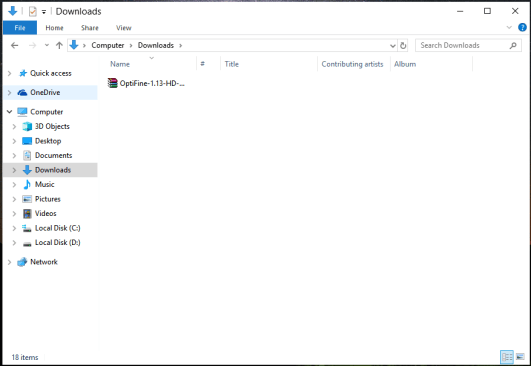 -> Unzip the Files
You will need WinZip, 7Zip or any other zipping software to unzip OptiFine. We Zip the files to ensure that they have been untampered and untouched by any malicious files.

-> Double Click on the installer
Simply run the installer by double-clicking it with your left mouse click button. You can also consequently hit right click and hit run.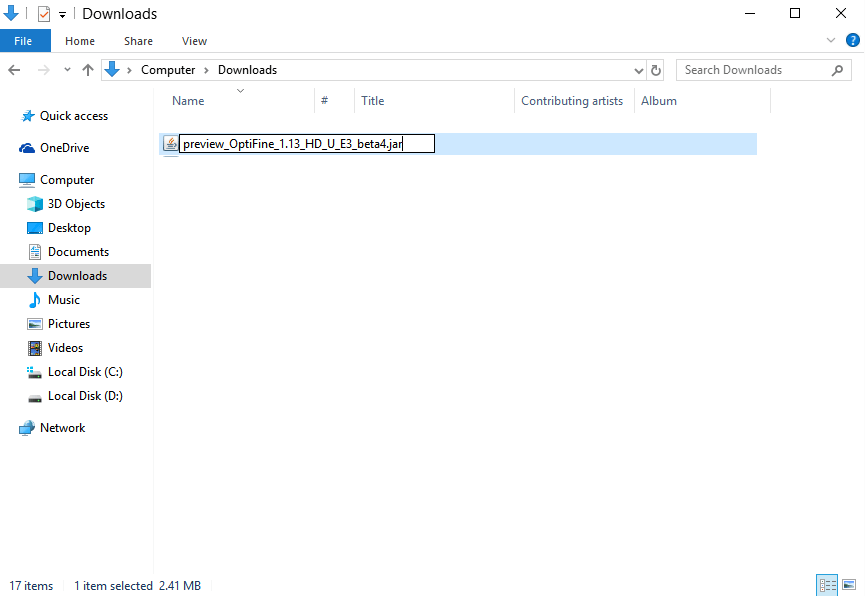 -> Click Install
After you ran installer you will see this installation window open. All you need to do is simply hit the install button. Make sure that the installation path is correct. By default, the installer automatically points to the correct file path but to be 100% positive please do check.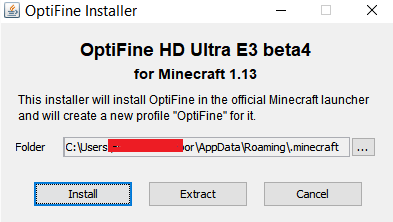 -> Installation Complete
Once the installation has been completed you will see this prompt. It usually takes only 2 seconds for the installation to finish but it depends on how fast your machine is.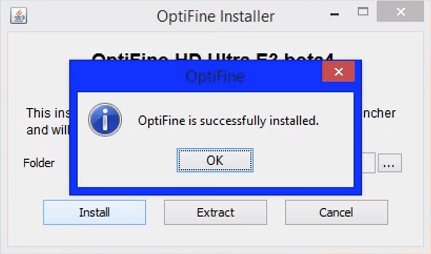 Congratulations you have successfully Installed OptiFine now all you have to do is launch the game and enjoy. Installation process applies to all versions of OptiFine.
Looking for a different version of OptiFine? Click here
We did not make or create OptiFine. This Minecraft Mod was made and created by OptiFine. We do not Own OptiFine. If you have any concerns, suggestions, and bug reports for the preview version of OptiFine please contact directly.
Last Updated on