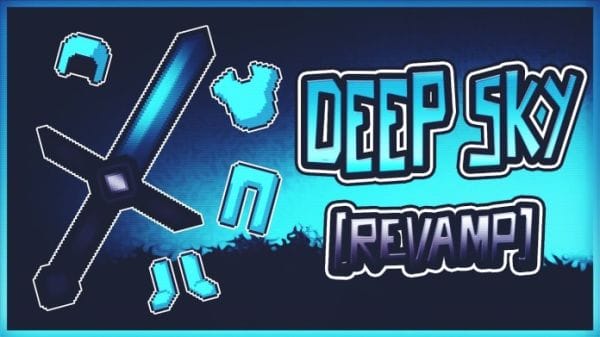 Deep Sky v2 Revamp PvP Texture Pack 1.8.9 / 1.8 is a super cool and laid back resource pack for all of you PVP players out there that don't like to take things too seriously.
What is Deep Sky v2 Revamp PvP Texture Pack 1.8.9 / 1.8?
Deep Sky v2 Revamp PvP is an awesome texture pack that is less seriously charged than other packs, but still manages to provide great visuals as well as useability and practicality in PVP settings.
What is Deep Sky v2 Revamp PvP like to play with?
Deep Sky v2 isn't a grim resource pack by any means, and it doesn't try needlessly hard to seem edgy or cool. It has been considered as one of the top minecraft 1.8.9 pvp texture pack ever. It's a pack that you might want to sit back and share a couple of mushroom stews with, or maybe even spend the afternoon chatting in your winter log cabin about spleef tactics. On the outside, it isn't the most ostentatious or fancy resource pack out there, but the solid experience it provides for PVP speaks for itself.

The art style for the resource pack is exaggerated and even slightly cartoony, which helps to give a tone that is a lot more friendly than its contemporaries. This works great against the super high 256x256 resolution, which oftentimes leaves textures looking overly detailed and standoffish, particularly with weapons.
I'm happy to report that this isn't the case here. Weapons have a great amount of detail, yes, but with the pack's blocks being 32x32 resolution, the pack manages to maintain the essence of Minecraft's simple visual style.

Blocks, items and armour all stand out perfectly in the middle of battle, and the latter all have thick bold lines defining their edges, allowing players to easily spot others without fear that they might blend into the background. Likewise, ores have been given colour appropriate borders rather than the typical all black variety, so you can find ores even in the most cluttered of battle situations.

Practicality wise, the pack does everything it needs to for proper PVP play. The skybox is beautifully done, but doesn't detract from any action on screen, the hotbar is boldly simple and allows for easy visualisation of what items are equipped, and the crosshair in the middle of the screen is fantastic for long distance fights by bow or crossbow.

If you love Minecraft PVP and need something that just works without all the pomp and circumstance, then Deep Sky v2 Revamp is the one for you. Just don't let the name fool you, with the pack being full of great textures and practical design choices, this is one down to earth resource pack.

What are the pros of Deep Sky v2 Revamp PvP?
✔Streamlined for a great PVP experience
✔Not too serious
✔Awesome new textures
What are the cons of Deep Sky v2 Revamp PvP?
X Could use more unique designs
X Visual style won't be to everybody's taste
X Only useful for PVP players
How do I install Deep Sky v2 Revamp PvP Texture Pack?
Looking to install Deep Sky v2 Revamp PvP Texture Pack but not sure how to get it done? Then look no further, as we've put together a super simple guide on installing Minecraft resource packs in just a couple of minutes.

The first step is to download the zip file for Deep Sky v2 Revamp. The next (and biggest) step is to move the download into your Minecraft resource pack folder. If you don't know where this is, you can find it by opening up Minecraft and from the main menu going to options>resource packs>open resource pack folder. If you'd rather access it outside of Minecraft, go to one of the following directories depending on you OS:

To make sure you get the best game experience possible we strongly recommend using PvP Texture Pack in combination with Optifine. For the best PvP experience, we recommend you use Minecraft version 1.8 or 1.7.
How to install Deep Sky v2 Revamp PvP Texture Pack 1.8.9 / 1.8 for Minecraft?
If you don't know how to install Deep Sky v2 Revamp PvP Texture Pack 1.8.9 / 1.8 for Minecraft? just look below, we'll provide you with a short tutorial there. This installation guide should work with all Minecraft versions. To see the Official Download Links just scroll down.
After you have seen the instructions we recommend that you first install OptiFine. Also please note that you might have to zip the zipped file twice if ever the zip file contains another zip file. Some packs might have been zipped twice for better compression which is why please be wary of double zipped texture packs to make sure that all the packs run perfectly well without any issues.
Simple 6-step installation below is recommended! 
1. Make sure you have installed Optifine.
2. Download Deep Sky v2 Revamp PvP Texture Pack 1.8.9 / 1.8 for Minecraft?  from the official links.
3. Start Minecraft, navigate to "options" then.
4. Navigate from "options" > "Resource Packs" > "Open resource packs folder".
5. Drag and drop the pack into the folder.
6. When you now launch Minecraft you should see the Pack.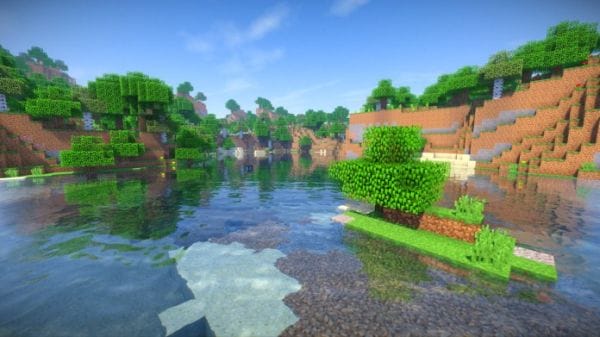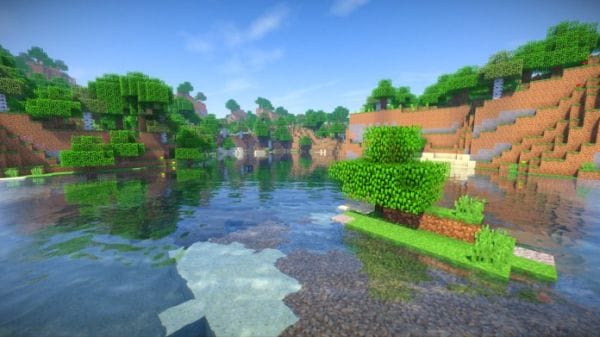 OptiFine for Minecraft 1.14.3 / 1.14.2 / 1.14.1 / 1.14 Resource Packs & Texture Packs
Before Proceeding to download this texture pack and play it like the pro that you are we would like to recommend OptiFine! Please download and install OptiFine to ensure that you will not be having any problems or troubles after downloading this texture pack.
Although texture packs are known to have already altered the resolution and quality of the default looking textures and particles of Minecraft you still can't go wrong with OptiFine. OptiFine will help your game load better with any default texture pack and at the same time ensure the compatibility.
OptiFine can make Minecraft 1.14 combined with texture packs run faster, look better and significantly make the game better all around.
Here are awesome links to help you download OptiFine,
Deep Sky v2 Revamp PvP Texture Pack 1.8.9 / 1.8 for Minecraft Download