Apexay WAR 32x PvP Texture Pack 1.8.9 / 1.8 is an amazing resource pack by the prolific PVP content creator Apexay. Read on to find out why this resource pack is War-some.
What is Apexay WAR 32x PvP Texture Pack 1.8.9 / 1.8?

Apexay's WAR 32x is a high quality resource pack that transforms, streamlines and elevates the standard Minecraft PVP experience. The pack adds a ton of content to PVP including effects, item skins and much more.
What is Apexay WAR 32x PvP Texture Pack like to play with?
If you're familiar with Minecraft PVP resource packs, you might be familiar with Apexay. The creator has managed to produce a lot of high quality packs in their time, and WAR is no different.

Since this is a PVP pack, it makes sense to talk about the PVP items, no? Simply put, the items look great. There's a certain level of quality to expect with Apexay and the same can be said here. Although the pack is 32×32 and therefore isn't the highest resolution pack out there, the textures bring a great amount of detail.
Swords have been given a slick new design that really shows off their deadly capabilities. The same can be said about the bow and arrow too. Diamond armour also looks great with its bright blue style, and when you're fully kitted out for PVP, the effect is something special. The hotbar has a few changes as well.
Namely, the hotbar now highlights your selected item with a dynamically animated blue gradient. This is perfect for PVP. Instead of just relying on a static set of arrows like other packs, Apexay cleverly uses animated textures to make sure your attention is kept on the necessary items.
Generally speaking, most textures have an almost cartoon or cell-shaded look to them through the use of bold thick lines. Not only is this a stylistic choice, it also allows textures to stand out from one another and lets you see everything that is happening on screen all at once.

If your a fan of potions, you'll be happy to hear that they have also gotten a makeover. What's more is that there are a ton of new potion effects that flood the screen in mid battle. Although to begin with it's a little daunting, if you get to know these visual markers and particle effects by sight it can be a great asset for when things really start to go down in the middle of a fight.

If you love Minecraft PVP and need something that is worthy of a top tier Minecraft player such as yourself, there's very few other packs worth your time like Apexay's WAR 32x.
What is good about Apexay WAR 32x PvP Texture Pack?
✔High quality resource pack
✔Streamlined for a great PVP experience
✔Awesome new textures
What is not so good about Apexay WAR 32x PvP Texture Pack?
X Could use more unique designs
X Only useful for PVP players
X Visual style might not be to everyone's taste
How do I install Apexay WAR 32x PvP Texture Pack?
Convinced that you need this resource pack by one of the most prolific PVP pack creators out there? We don't blame you. If you're not sure on how to install resource packs, just use our handy guide below on downloading and installing resource packs for Minecraft. It's quick and easy!

Firstly, download the zip file for Apexay WAR 32x. Then, the next thing you need to do is place the downloaded file into your Minecraft resource pack folder. To find the folder, simply start up Minecraft and from the main menu go to options>resource packs>open resource pack folder. To access the folder without starting Minecraft, use one of the following directories below:

To make sure you get the best game experience possible we strongly recommend using PvP Texture Pack in combination with Optifine. For the best PvP experience, we recommend you use Minecraft version 1.8 or 1.7.
How to install Apexay WAR 32x PvP Texture Pack 1.8.9 / 1.8 for Minecraft?
If you don't know how to install Apexay WAR 32x PvP Texture Pack 1.8.9 / 1.8 for Minecraft? just look below, we'll provide you with a short tutorial there. This installation guide should work with all Minecraft versions. To see the Official Download Links just scroll down.
After you have seen the instructions we recommend that you first install OptiFine. Also please note that you might have to zip the zipped file twice if ever the zip file contains another zip file. Some packs might have been zipped twice for better compression which is why please be wary of double zipped texture packs to make sure that all the packs run perfectly well without any issues.
Simple 6-step installation below is recommended! 
1. Make sure you have installed Optifine.
2. Download Apexay WAR 32x PvP Texture Pack 1.8.9 / 1.8 for Minecraft?  from the official links.
3. Start Minecraft, navigate to "options" then.
4. Navigate from "options" > "Resource Packs" > "Open resource packs folder".
5. Drag and drop the pack into the folder.
6. When you now launch Minecraft you should see the Pack.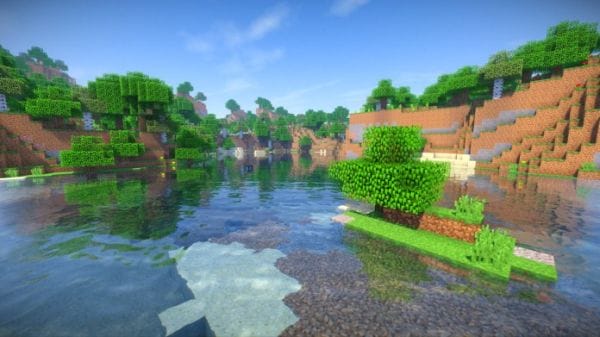 OptiFine for Minecraft 1.14.3 / 1.14.2 / 1.14.1 / 1.14 Resource Packs & Texture Packs
Before Proceeding to download this texture pack and play it like the pro that you are we would like to recommend OptiFine! Please download and install OptiFine to ensure that you will not be having any problems or troubles after downloading this texture pack.
Although texture packs are known to have already altered the resolution and quality of the default looking textures and particles of Minecraft you still can't go wrong with OptiFine. OptiFine will help your game load better with any default texture pack and at the same time ensure the compatibility.
OptiFine can make Minecraft 1.14 combined with texture packs run faster, look better and significantly make the game better all around.
Here are awesome links to help you download OptiFine,
Apexay WAR 32x PvP Texture Pack 1.8.9 / 1.8 for Minecraft Download