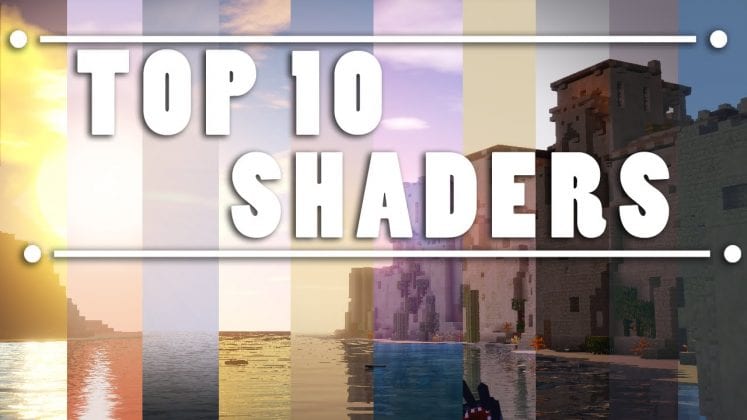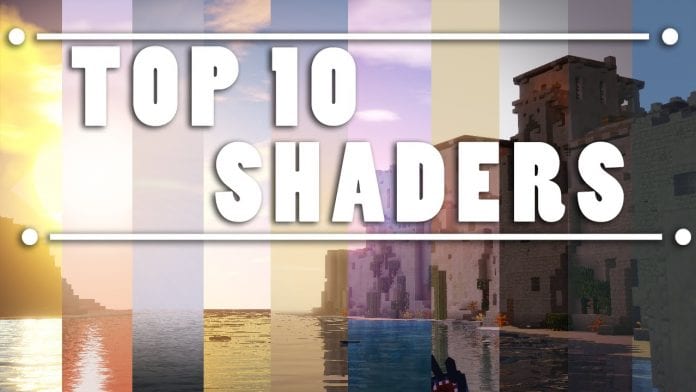 What Are The Best Minecraft Shaders
Once upon a time when Minecraft was still in Alpha version players were very excited to what the game would become. The gameplay was amazing however the graphics was kind of disturbing to some players. Plenty of those who tried alpha stayed purely because of gameplay and never because of aesthetics.
Time came, beta was released and some players was in shock that the graphics was pretty much the same. Old pixelly, ugly, and "blocky" minecraft was never gonna make it according to some video game critics. Few years later, BOOM! Minecraft grew and became one of the most popular video game ever getting around more than 100 million players worldwide.
But some players were still like, hmmm, game is fun and all but it needs a little tweak on graphics. Then came the modders. They created texture packs, resource packs, mods, and yes - Minecraft Shaders!
Thanks to these godly being we can now make minecraft look more crisp, more 3D, have more aesthetic effects, have better lighting and overall look freaking GOOD!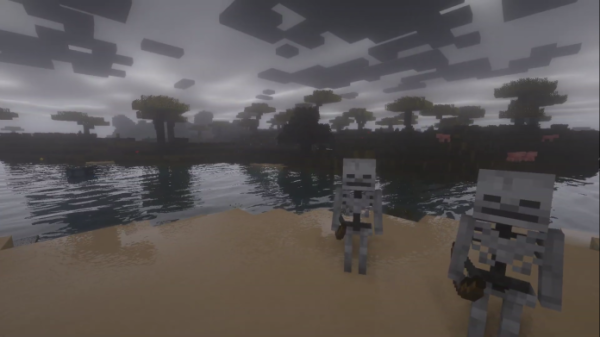 What Do Minecraft Shaders Do?
Now that you have heard our little story, technically Minecraft shaders are a type of Mod which adds settings and additional graphics options for the game. Essentially when you install a Minecraft shader Minecraft will look better.
Minecraft Shaders add more color, more lighting, more shadow effects and even ambient reflections. It improves the quality of water. It provides grass and tree movement making them look amazingly better than default minecraft. Everything will look way more fancier, with reflectively realistic looking water. It also adds a very rich saturated colour palette to the overall aesthetics.
Shaders are apparently easy to install and are very user friendly. The settings are easy to play around with and they provide players with much more reason to play the game. Not only is Minecraft super fun, with Shaders it can also look great!
Our Top 10 Minecraft Shaders Downloads List
We have went on YouTube, Reddit, 4Chan, Facebook, Twitter and even WeChat to research about what is the most searched and demanded Minecraft Shaders. Our entire team of Minecraft addicts took all the effort to get valuable infomation to provide you this years Top 10 Minecraft Shaders!
Our list of the best 10 Minecraft Shaders consist of only the ones which can provide you with the best graphics and performance boosts. Part of our criteria for the ranking includes the overall demand, number of downloads and how good the Shader technically is. We present to you this years Top 10 Minecraft Shaders!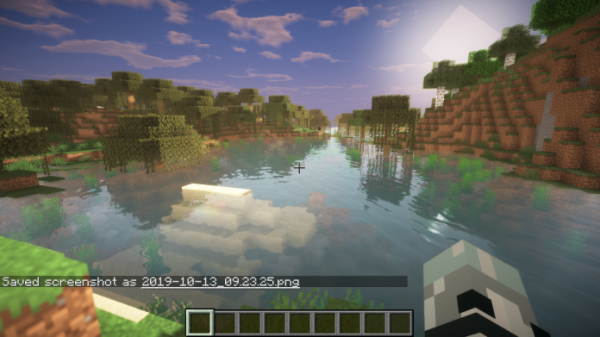 Triliton's Shaders is one of the most complete and versatile Shaders that you can possibly find on the internet. This Shader comes complete with reflective water, grass and tree wind effect and dynamic lighting which can surely make your game look amazing.
We do not recommend this Shader for slower computers due to the higher demand for resources that it needs to actively make the game run stable. However, if you do have a decent to an amazing machine then Triliton's Shaders Mod is guaranteed to make the game look 10 times better.
Click here to download and read full details about Triliton's Shaders Mod Minecraft Shader

The GLSL Shader takes it's own personal approach to Shaders. Although at first glance you might think that it has not really improved overall graphics you will notice that it actually improves the quality of the water, the dynamic lighting and the shadows.
This Shader is guaranteed to make give your game more attitude as it improves the shadow effects and make the whole night and day transistions even better than before. This Minecraft shader is very lite but it packs a heavy punch for all the Minecraft purists.
Click here to download and read full details about GLSL Shaders Mod Minecraft Shader

Vanilla Plus Shaders is not your conventional "look super amazing shader". This Shader is specifically targetted for all the diehard fans and Minecraft purists who do not want to alter or change the overall look of the game. However, it does show some obvious improvements such as better grass and color shading.
Vanilla Plus shaders is best played with Faithful Texture Packs. Together, they can make the game look just like vanilla Minecraft but with a bit more glitter and sparkles. If you are a Minecraft purist then we recommend that you go and use this Shader.
Click here to download and read full details about Vanilla Plus Shaders Minecraft Shader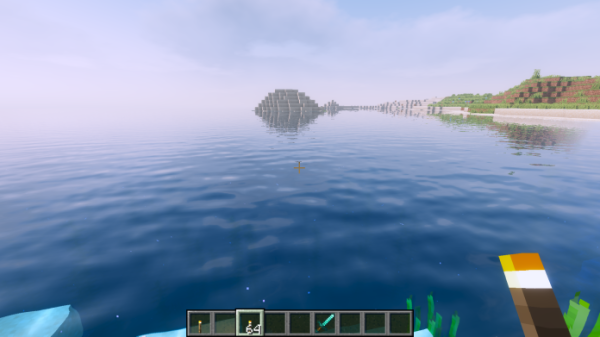 KUDA Shaders adds a bright a lighty effect into your game. You can adjust how much aesthetic efects it adds and you can play around with the settings to your hearts content to make it as "cool" as you want or as "warm" as needed.
This shader is definitely one to take into account due to the fact that it is very lite weight and can run on almost any computer. It also has a very nice "better water" which makes the oceans or rivers look like it is as deep as it truly is.
Click here to download and read full details about KUDA Shaders Minecraft Shader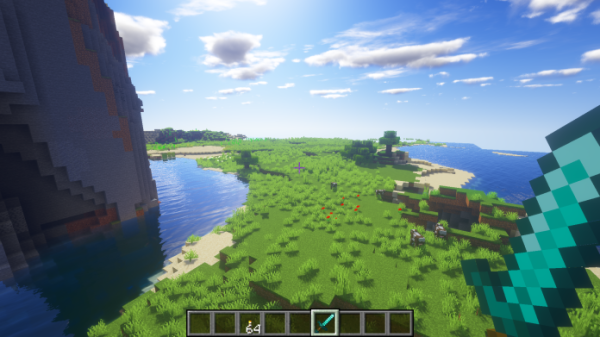 Beyond Belief Shaders is an all in one Shaderpack. This Minecraft shader can transform your game into a very beautiful and magnificient game. It has the options to change the reflectivity of water. It also has the super option of changing how the way the clouds look, so no more blocky square clouds for you my friends.
Like other Shaders, it is also equipped with realistic grass and trees. It also has the ability to add wind-like swaying motions to plany life and even small waves to rives and oceans adding a visual effect of a flowing current. What more could you want?
Click here to download and read full details about Beyond Belief Shaders Minecraft Shader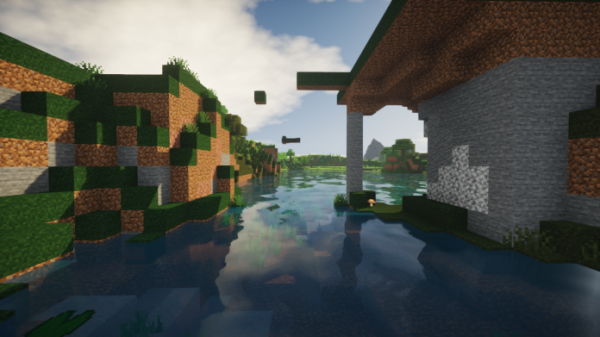 This Shader isn't necessarily the most extreme shader where it turns the entire game to lifelike graphics and realistic features. Instead this shader takes the crown as one of the most beautiful "faithfulish" Minecraft shaders. Meaning that it doesn't overhaul Minecraft however it does add the necessary facelift to improve overall aesthetics and change the way the game looks.
This shader is simplistic yet very pleasing. It has all the necessary additions and accesibility for you to tweak the way the game looks. Like the other shaders it also has better grass, better water. But the icing on top is the amazing looking clouds that this shader can render.
Click here to download and read full details about Chocapic13's Shaders Minecraft Shader

Continuum Shaders is one of the most beautiful shaderpacks that you can ever download in Minecraft. It overhauls the game with better clouds, better grass, better water and better trees. Combined with a realistic texture pack it can make Minecraft look potentially better than games such as Skyrim.
What really caught our eye with this pack is the fast and rapid support that the developers have for their community. They also have a very solid team making sure that this shader gets updated as much as possible.
Click here to download and read full details about Continuum Shaders Minecraft Shader

BSL Shaders is a complete Shaderpack filled with all the extreme facelifts. It transforms our regular game of Minecraft into an amazing world where you can take photos and send to your family members for the holidays.
With no exaggeration, this Shader has one of the best looking water and clouds. The reflections of the water is very beautiful and the clouds are of realistic levels.It adds amazing shadws and very dynamic lighting making the game a hundred folds fancier than before.
Click here to download and read full details about BSL Shaders Minecraft Shader

Take it from it's name "Vibant" shaders. Sildur's Vibrant Shaders provides Minecraft with ultra high dynamic lighting and shadows. It makes the transistions of day and night super realistic and makes the game feel more immersive as ever before. It turns dull colors into super powerful ones making the game look more crisp and feel warm.
Sildur's pack makes use of depth of field, underwater shadows, colored shadows, regular shadows, cel-shading, color boost, reflections, cross processing, as well as motion and distance blur. So, if you are a fan of super realism then this shader is for you!
Click here to download and read full details about Sildur's Vibrant Shaders Minecraft Shader

Sonic Ehter's Unbelievable Shaders or also known as SEUS by most of the Minecraft players is the most downloaded, the most demanded and the most effective Minecraft Shader that you can possibly have. This Shader is filled with all the necessary compatabilities and accesibility to allow you to modify the Shaders settings to satisfy even a person with OCD.
This Minecraft Shader is recommended for anyone who would love to play Minecraft at an excellent level. When you download this shaderpack we guarantee that you are able going to loose your mind and think that you are playing another game!
Click here to download and read full details about SEUS Minecraft Shader
How to download Minecraft Shaders
Go to our OptiFine Page and Download OptiFine FOR FREE. OptiFine is a free mod that modifies and enhances graphics and performance. It also adds multiple extra and new graphics settings to Minecraft.
Click on "Downloads".
Pick your download version. You can read further details on how to install OptiFine by Reading our How to Install OptiFine article.
Run the the launcher, and follow the steps suggested by our guide.
Download the shader of your choice. In this list you can find our top 10 best picks for the most amazing Shaders which can enhance the graphics of minecraft by multiple folds. We also have other minecraft shaders available in our website.
Drag your shader into the new "shaderpacks"  or "shaders" folder in your ".minecraft" directory.
Go to %APPDATA%\.minecraft on windows folder explorer
Open "shaderpacks" or "shaders" folder
If the "shaderpacks" or "shaders" folder is not there, creating it yourself will do.
Paste the shader into that folder.
Run Minecraft while using the OptiFine version. In this example we use OptiFine 1.14.4
Click Video Settings
Click shaders
Choose your shaderpack or Minecraft shader of choice which you want to activate.
Congratulations you have succesfully installed your Minecraft Shader.
Do note that you are given the freewill and accesibility to edit and change the settings of OptiFine and the Minecraft Shader to your hearts content. You can play around with the settings to make the game run as awesome as you want it to be at the same time to look like what your preference is.
Conclusion
Minecraft was originally created to be a fun pixelly game with simplistic graphics but with amazing gameplay. The evolution of Minecraft is quite amazing and is one to behold. The game never really changed or moved away from it's original graphics. Minecraft has always remained the same as it originally was. However, since Minecraft is open-source we all know that "we"; the fans of the game love to take it one step further.
By downloading a Minecraft shader you can now make the game look 10x better than before! Do note, we do not recommend Shaders for players with sluggish computers or toasters. However if you do one to give it a swing, who are we to stop you, go for it! But, at the end of the day, Minecraft shaders can make your game look amazing, it enhances gameplay, and overall gaming experience. Try one now!