BSL Shaders 1.14.4 is a beautiful shader pack that has stolen my heart. Ever fallen for a shader pack? No? Then keep reading to find out why the BSL shader pack is bound to be your newest Minecraft companion.
What is BSL Shaders 1.14.4?
BSL Shaders 1.14.4 is a shader pack like an old friend, a hot bowl of mushroom soup, or a torch at the end of a dark mineshaft. It feels warm and fuzzy, almost nostalgic in a way. It turns your regular Minecraft game into a beautiful wonderland with every second worthy of its own postcard.
If you are playing the latest version of the game then we have awesome news for you, some shaders for Minecraft 1.17 are officially out, just like SEUS Shaders 1.17 and BSL Shaders 1.17.

The Latest Version of BSL Shaders is Out!
What does BSL Shaders 1.14.4 do?
As mentioned above, the BSL Shaders pack applies great looking dynamic water and lighting effects onto your regular Minecraft. Basically, it gives Minecraft the glow-up it probably deserves.

One of the best parts of BSL Shaders though is the great selection of shader settings that are available to play with. The creator clearly spent a lot of time and thought into this part of the pack, and it really shows. Each setting even explains its function if you hover over it. Through this I found out that settings such as "whiteworld" were added just because so many people requested it. Definitely a positive reflection of this shader pack creator's dedication.

There are four preset quality levels, with room to make your own custom changes, allowing you to tailor the shader pack to your personal preference or your own particular set of needs. Personally, motion blur is always something I want turned off, so I was glad to see that it was disabled by default. Luckily if motion blur is your sort of thing, there's an option to turn it on. Win win!

The aptly named "Ultra" preset will give you the full experience of the pack, applying high shadows, AO, light shafts and motion blur, while the "Low" setting adds just a sprinkle of new features onto vanilla Minecraft. It's still very pretty despite its low aiming name. You can think of it as if Minecraft got a fancy graphic rehaul update, while the more extreme effects give the impression you're playing a whole new game.
For me, it was nice to be able to apply some more subtle variations of the brightly lit, blown out examples that are synonymous with shader packs. It caters for players who don't have super high end computer setups, and for those who haven't yet had a chance to player with shaders, it's a great first option to wet your appetite.


What are BSL Shaders 1.14.4's pros?
Practical for high end and lower end computers
Subtle and nuanced approach to shading
Brings new life to underwater
What are BSL Shaders 1.14.4's cons?
Not as many settings as other shader packs
Some of the default settings for effects are a little exaggerated
Ultra quality can be a little garish at times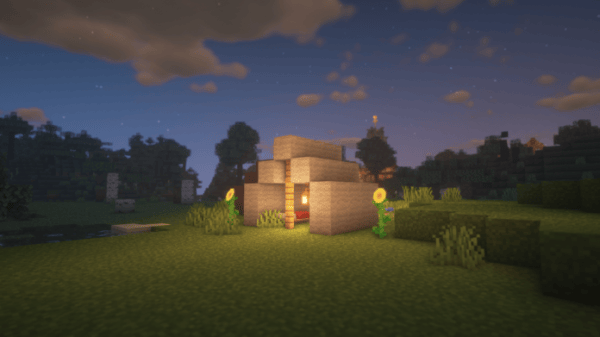 How to install BSL Shaders 1.14.4
Although BSL Shaders has a good amount of options to tweak for lower-end computers, its best to check that your computer has a good CPU and graphics card to avoid disappointment and keep the shader running steadily.

Like most shaders, you'll need Optifine to run BSL Shaders. To get Minecraft running with Optifine, download Optifine and run the executable installation file. This will begin the install of Optifine into your Minecraft launcher. Launch Minecraft with the Optifine Launcher profile at least once before installing BSL.
Once that's done, boot up Minecraft again with Optifine. In the now available Optifine settings, find the shaders folder. You can do this by going to options>video>shaders and clicking "Shaders Folder". This will take you the shaders area in your Minecraft directory. Once there, all you need to do is place the downloaded zip file for BSL Shaders 1.14.1 into the shader folder. Then the very last thing you need to do is select BSL in the Minecraft shader menu.
BSL Shaders 1.14.4 Download Links
Below is where you can find download links for BSL Shaders 1.14.4