SEUS 1.17.1 Minecraft Shaders might be one of the greatest Minecraft shaders of all time. Known overall corners of the Minecraft block-verse.
Sonic Ether's iconic shader pack is something that everyone playing 1.17.1 has been eagerly waiting for. Well, was the wait worth it? Find out the answer below!
What is SEUS 1.17.1 Minecraft Shaders?
If you've never heard of SEUS, then you've definitely been missing out. As one of the most famous shader packs of all time.
This pack has been a useful tool for screenshots and mod showcases for years.
The results that SEUS gets out of the simple visuals of Minecraft can take your breath away. If you're searching for a way to totally transform how Minecraft looks, then you're reading the right mod review!
Is SEUS 1.17.1 Minecraft Shaders worth the download?
Definitely! People have been waiting very patiently to enjoy Minecraft 1.17.1 with the beauty that is only offered by SEUS 1.17.1, and who can blame them?
The Caves and Cliffs update is basically screaming to be used with a custom shader pack.

While the technical side is probably a bit too much for this review, all you need to know is that SEUS 1.17.1 is a powerful mod that adds a ton of special effects to Minecraft.
Ranging from dynamic lighting, shadows, and custom color grading, the number of post-processing effects in SEUS adds a mind-blowing twist to the Minecraft visuals we are all so familiar with.
The water in SEUS is particularly beautiful. Water isn't renowned for being breathtaking in Minecraft, but with SEUS, you'll regret every moment you spend outside of the game's aquatic regions!

Although the classic content of Minecraft is given a fresh lick of paint thanks to SEUS, it's in the new 1.17.1 content where the pack really shows what it can do.
The new Lush biome, mobs, and blocks like copper all look incredible with the shader installed, especially at night time or when you find yourself tucked away in a system of caves.

The only negative part of SEUS is that it can significantly drain the processing power on your PC.
If you're still running Minecraft on your laptop from 10 years ago, then you might struggle to run the shader pack smoothly.

Want to try SEUS 1.17.1 for yourself? Well after reading this review, of course, you do! Take a look down below and you'll see our simple installation guide. It's much simpler than you think!
What are the pros of SEUS 1.17.1 Minecraft Shaders?
✔ Awesome upgrade to Minecraft's lighting system
✔ Superb quality for water effects
✔ Gorgeous dynamic contrast and color palette
What are the cons of SEUS 1.17.1 Minecraft Shaders?
X The lighting system can be a bit too much during certain times of the day
X Does not run reliably on mid-level and low-level PCs
X The aesthetic of SEUS can be very extreme during regular gameplay
How to install SEUS 1.17.1 Minecraft Shaders
Before you jump at the chance to dive right into the beauty offered by SEUS 1.17.1, you might want to check your computer specs first.
SEUS is not something to be scoffed at, and your PC will need some serious horsepower to run the pack smoothly.

As is the case with all shaders, SEUS 1.17.1 needs OptiFine to run. If you don't have it, then download the version that matches the version of Minecraft you're playing.
When you've downloaded the OptiFine installer, open it and follow all the prompts that appear on the screen. Once it's finished, the Minecraft Launcher will now have an OptiFine profile.
With that done, download the SEUS 1.17.1 zip file.
Start Minecraft with the Minecraft Launcher and launch the game with the newly-created OptiFine profile.
From the game's main menu, navigate to options>video>shaders and then click "shaders folder". The folder you need will then open automatically.

Move the zip file you downloaded into the shader folder and activate SEUS from your resource pack list. That's it!
SEUS 1.17.1 Minecraft Shaders Preview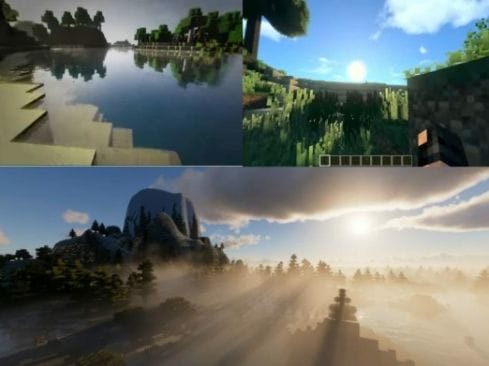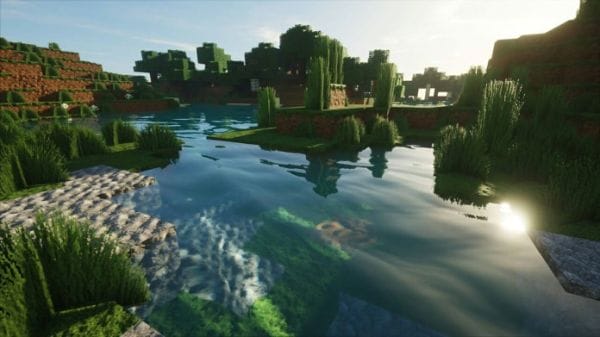 SEUS 1.17.1 Minecraft Shaders Download Links
Download Links of SEUS 1.17.1 below
SEUS Shaders Lower Versions