The Caves & Cliffs update for Minecraft has been officially released! That means all of our favorite shader pack creators have updated their packs so that they are compatible with the Minecraft update.
One such shader that is noticeable and should be considered for download is BSL Shader 1.17.1.
It is a truly amazing shader pack that makes Minecraft look impossibly good. Keep reading to find out more!
What is BSL Shader 1.17.1 for Minecraft?
BSL Shader 1.17 is the latest version of the classic BSL Shader pack. The pack is well known for its cinematic visuals, stunning lighting effects, and power post-processing.
It's garnered a bit of a reputation over the years, and so players have been eagerly waiting for the chance to dive into the new Minecraft 1.17.1 content with BSL installed.
Is BSL Shader 1.17.1 for Minecraft worth the download?
If you have yet to experience the latest Minecraft content like candles, amethysts, and copper items, then you owe it to yourself to install BSL before you do. 
Do you love awesome visuals? Do you love Minecraft? Well if the answer to those two questions is yes, then there's no doubt that you need to install BSL right now!
The pack looks fantastic when playing around with the new 1.17 content. Colored candle blocks shine in moody corners, and crystals glow a beautiful purple hue as you explore the new amethyst biomes.

BSL adds an insane amount of visual detail into Minecraft, ranging from beautifully cast shadows, dynamically changing lighting, and more post-processing than you can shake a stick at.
While some shader packs try to blow your socks off by bombarding you within your face effects, BSL takes a slightly more reserved approach.
Thankfully, this actually works in the pack's favor, as the end result is one that is much more harmonious with vanilla Minecraft, and it also means that players experience much less fatigue after longer play sessions.
Of course, like any shader pack, players who don't have decent PC specs will struggle to run BSL.
That said, BSL appears to be incredibly well optimized even on crummier computers, so combined with Optifine's expanded settings menu, you might just be able to tweak the pack to suit your computer.
The only other potential downside is that the pack might not be as extreme as some players might like.
It's definitely suited for those who want to retain some of Minecraft's charm, and don't want to aim for hyper-realism.
For the average player, it's the perfect blend of performance and aesthetics, and we highly recommend it to anyone who can run it.
What's good about BSL Shader 1.17.1 for Minecraft:
✔ Performs well but still looks great
✔ Tasteful effects that aren't overdone
✔ Amazing visuals
What's not good about BSL Shader 1.17.1 for Minecraft:
X There are higher spec shader packs available
X Wouldn't recommend to players with lower-end PCs
X Some lighting glitches and bugs
How to install BSL Shader 1.17.1 for Minecraft
Never installed BSL before? Don't worry! Take a look below to see our handy guide that shows you how to install Optifine and get any shader pack running.
The first thing you need to do is install Optifine. You can follow our guide to find out how.
Optifine is needed to make shader packs run, but it improves the performance of Minecraft significantly, so it's a win-win!
Now download the BSL Shader 1.17.1 zip file. Drop it anywhere you like and open up Minecraft with the Optifine profile in the Minecraft Launcher. Head over to the settings menu and click on 'shaders' and then 'shader pack folder'. This will open up the folder you need.
With the folder open, just place the zip file you downloaded into it.

Finally, head over back to Minecraft with Optifine running and activate the shader pack. It's that easy!
BSL Shader 1.17.1 Preview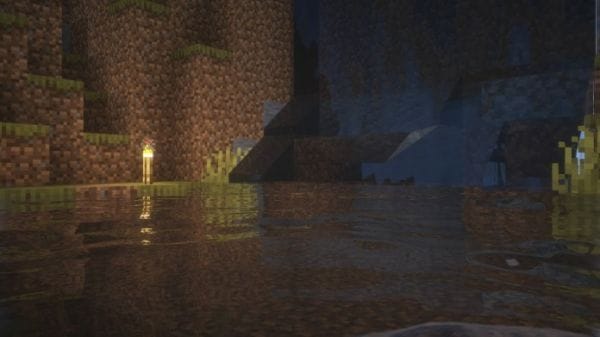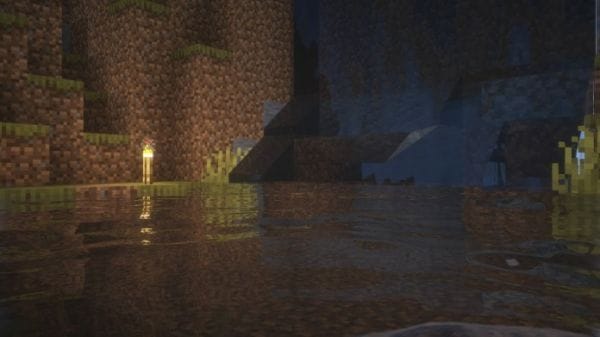 BSL Shader 1.17.1

for Minecraft Download Links