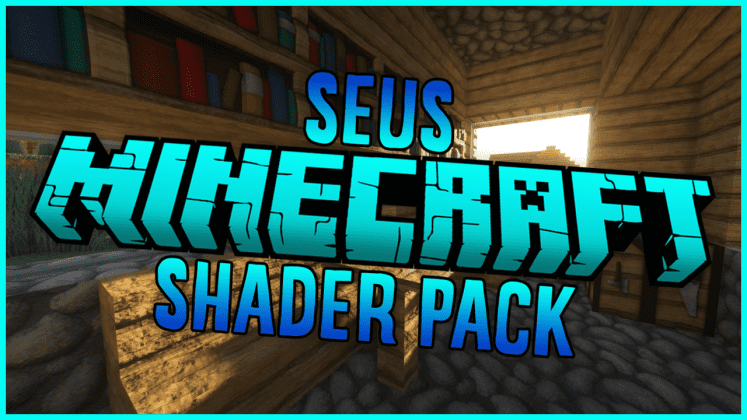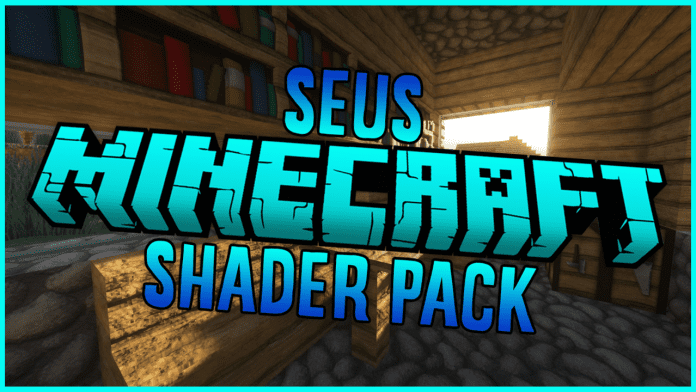 SEUS 1.14.4 or Sonic Ethers' Unbelievable Shaders 1.14.4  is infamous for its stunning visual quality and high fidelity graphics. Because of this, the pack has a reputation as one of the big daddies of the Minecraft shader world. Read on to get the run down on this remarkable shader.
What is the SEUS 1.14.4 or Sonic Ethers' Unbelievable Shaders 1.14.4?
Sonic Ethers' Unbelievable Shaders 1.14.4 is a shader pack that transforms every Minecraft world into a beautiful postcard. Unbelievable really is the right word to describe this shader pack. Pristine pools of water, swaying leaves and shining sun beams. What's not to like?

What is SEUS 1.14.4 or Sonic Ethers' Unbelievable Shaders 1.14.4 like?
Ethers' Unbelievable Shaders is a heavy duty pack to say the least. You'll need a beasty computer to run it in its highest settings, which is the ideal way to experience the shader pack. What's notable is that Ethers' pack requires multiple downloads just to get running, namely Optifine and Ethers' pack itself.

Personally, the light effects are a bit much for me during the day. The bright sunshine is impressive at first, but it comes across more exaggerated once you're used to it. However, the dynamic long shadows cast by the moving sun never really loses its charm. There's moments that are genuinely stunning, particularly at night or in caves. Sonic Ethers' mod knocks it out of the park with dynamic lighting, and some of my favourite moments with the pack were seeing the warm glow of a lantern contrasted against the pitch black of night.
Another aspect I have to praise is the water effects. Let it be said that this pack makes water look great. Better than great. The water ripples and flows in a realistic way that doesn't detract from Minecraft's blocky and retro style. However, I did find that the sky looked rather odd, and I found myself turning off the settings for a much less cluttered skybox. But this might have been a personal quirk from my own computer specs (another reminder that this mod needs a powerful computer!)

With that said, thanks to the necessary inclusion of Optifine, you can streamline your settings just right to make the mod work best for your computer. There's also a healthy amount of specific shader settings so you can tweak each aspect of the shader pack so you can keep chugging along nicely. Specifically, there's five distinct quality presets ranging from low to extreme. The low setting however seems somewhat pointless as it eliminates all the features Unbelievable Shaders 1.14.4 brings to the table. From my experience the low preset simply makes the whole world look like a weird slippery mess and isn't all that useful.

To summarise, this is a pack that you should definitely try out if you can run it. It'll make your builds look fantastic, and give a breath of fresh air to your Minecraft worlds.


What are the pros of Sonic Ethers' Unbelievable Shaders 1.14.4?
✔ Beautifully lit shader pack 
✔ Excellent dynamic lighting effects
✔ Genuinely awesome water shading
What are the cons Sonic Ethers' Unbelievable Shaders 1.14.4?
X Very high light levels
X High system requirements 
X Multiple installations required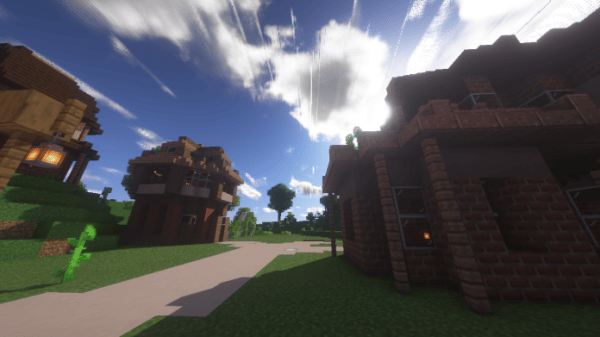 How do I install Sonic Ethers' Unbelievable Shaders 1.14.4?
First off, make sure that your computer has decent enough specs to run the shader pack. You'll need a good graphics card and CPU even to run it steadily on the lower settings. You have been warned!

Since recent updates, Sonic Ethers' Unbelievable Shader pack no longer needs three separate downloads. To get it running, all you need is to install Optifine and you're halfway there.

Firstly download Optifine and use the handy installer package to install it to your computer. Make sure to launch Minecraft through the Optifine profile before you start. Then download Ethers' Shaders 1.14.4. Through the extended Optifine settings menu, go to options>video>shaders and click "Shaders Folder". Once there, drop your downloaded zip folder in there. Now, go back into Minecraft and select the shader with "SEUS" in its name. Congrats, you now how Sonic Ethers' Unbelievable Shaders in your Minecraft.
SEUS 1.14.4 Download Links
Below is where you can find download links for SEUS 1.14.4 1.14
Last Updated on