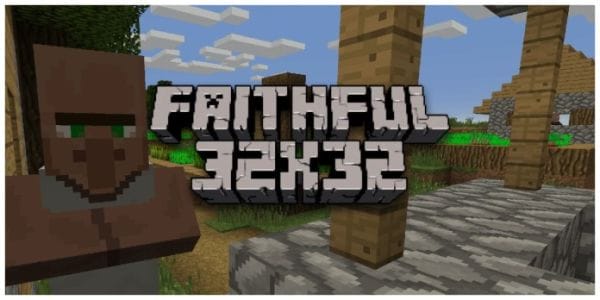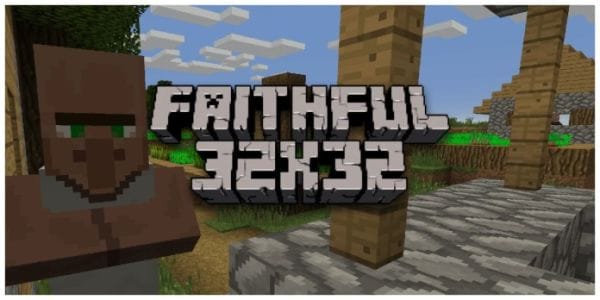 Faithful 32x 1.16.5 / 1.16.4 / 1.16.3 / 1.16.2 / 1.16.1 Updates, news, and Download links
UPDATE:
As of August 2020, we now have Faithful 32x 1.16.5 / 1.16.4 / 1.16.3 / 1.16.2 / 1.16.1 available for download to all of our dearest readers. Please click on our link available below this paragraph to download right away.
Faithful 32x 1.15.2 -  is also available for Minecraft 1.15.1, 1.15, 1.14.4 , 1.14, 1.13.2, 1.13, 1.12.2, 1.12.1, 1.12, 1.11.2/1.11, 1.10.2/1.10, 1.9, 1.8 is one of the most popular Minecraft Resource Packs. Today we'll review this awesome Pack for you! Most of Faithful's textures are similar to Minecraft's default resources.
Minecraft's default textures mostly come in fps-friendly 16x16 resolution while Faithful (The pack has this name because it stays 'faithful' to Minecraft's original textures.) is based on a 1.15.2, 1.14.3 1.13.3, 1.12.2 32x32 version. If you want to use this Pack for PvPing, you should use a low-fire edit of it because the fire in the original faithful is really weird by default.
There is also a 64x64 version of this Resource Pack available: Faithful 64x. The 1.15.1/ 1.15 32x32 Faithful Texture Pack has finally been updated for 1.15.2. Be sure to also check out Faithful 3D Resource Pack.
1.15.2, 1.15.1, 1.15, 1.14.3, 1.13.3, 1.13.2, 1.12.2, 1.11.2 Faithful added. If you want to use Faithful for PvPing you should definitely check out Solrflare Faithful Edit or FPS BOOST Faithful.
As of February 2020, the latest versions of Faithful - Namely Faithful 1.15.2 for 32x and Faithful 1.15.2 for 64x have been officially released. Please click one of the links below to go to the buzzy bees - Faithful 1.15 versions for Minecraft.
Faithful 32x 1.16.5 / 1.16.4 / 1.16.3 / 1.16.2 / 1.16.1 for Minecraft Pocket Edition
The mobile version of Minecraft known as famously known as the Pocket Edition (Now known as Bedrock Edition) barely has any known texture packs. However, due to the very high and popular demand developers have come up with a way to create a Faithful 32x version for Minecraft PE. So, if you are a mobile gamer then you don't have to worry anymore about the lack of customizability for Minecraft PE.
You can easily download Faithful by clicking in our official download page just below this sentence.
Faithful 32x 1.16.5 / 1.16.4 / 1.16.3 / 1.16.2 / 1.16.1 32x32
Faithful 32x is the ORIGINAL version of Faithful. It was the number one most downloaded texture pack during the golden age of Minecraft. Although it has already died down by a little bit and no longer the number 1, it is still having very high demands. This is due to the fact that Faithful texture packs have always delivered great visuals combined with speedy frame rates per second.
During the release of Minecraft 1.16.3, the number of people requesting Faithful 1.16.3 has been enormous. This version of the faithful will be compatible and functional to the latest features. This includes the "village and pillage" dynamics. It will cover all the possible new mobs, textures, and particles within the game.
Please click the link below to download Faithful 1.16.3 64x64 or Faithful 1.16.3 32x32
Faithful 32x 1.16.5 / 1.16.4 / 1.16.3 / 1.16.2 / 1.16.1 - 5 out of 5


Basically, it's a classic, very simple, and plain resource pack that looks similar to the default pack just in a way better resolution. Overall I can say that it suits perfectly all Minecraft players. You can use it while building incredible homes or just for PvP. The basic principle of the 32x faithful texture pack is to make the game more responsive as it improves the overall aesthetics of Minecraft Without removing the true essence of Minecraft.
It doesn't only improve the textures of Minecraft. It also dynamically increases the performance of your game. It has been reported to significantly make the game run faster and give more FPS to the players. This is why Faithful packs have been a fan favorite by a huge number of PvP Players, UHC Players, and Guildwars players due to the reported increase in performance making it easier to PvP.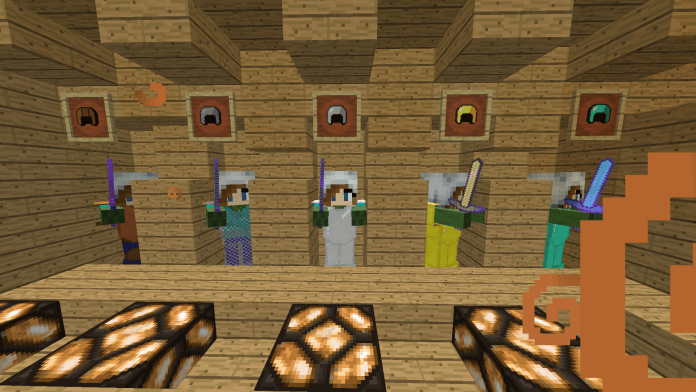 Check out this video for a full preview of Faithful 32x
Faithful 32x32 is a true classic. It has started an entire genre of texture packs and birthed more sub-genres such as the Faithful PvP-Edits and more. This texture pack does not remove any essence of how you should play Minecraft at the same time makes the game run faster and look better.
We gave Faithful 32x32 a perfect 5 stars due to it being a pioneer to texture packs. It has also been one of the most downloaded texture packs in the history of Minecraft. Faithful 32x has become one of the most used packs especially for YouTubers and hardcore players who would love to get the nostalgia of playing vanilla Minecraft while making it look a tad better.
Top 10 Faithful Texture Packs
Ever since Faithful32x has been released tons and tons of players have been requesting Faithful PvP edits and Faithful remakes. This is the reason why these days it might be hard to pick which faithful pack you want to use due to the huge number of choices.
We have compiled the best ten Faithful texture packs for you! All you have to do now is download the pack and install it in your Minecraft.
If you would like to view and download our top ten list, all you have to do is click in the official page just below this sentence.
Faithful 32x32 Resource Pack Download for Minecraft 1.12.2, 1.12, 1.11, 1.10, 1.9, 1.8