Faithful 32x 1.16.5 / 1.16.4 / 1.16.3 / 1.16.2 / 1.16.1 / Texture Pack is, as the name would clearly indicate, the 1.16.2 version for the undeniably classic Faithful 32x series. As a regular fixture in many players' resource pack libraries, it's never a surprise to see Faithful 32x be released so soon. If you're a fanatical faithful player, then Faithful 32x 1.16.2 Texture Pack (snapshot) is a no brainer when it comes to trying out resource packs. Speaking of snapshots, Faithful 32x 1.17 is also available for those who want to try it out.
[embedyt] https://www.youtube.com/watch?v=t68dHbRq1Hs[/embedyt]
If you are interested in Faithful for PE or Bedrock, then awesome news for you because faithful mcpe is also available for download. You can check it right now, download and install it within a few seconds.
What is Faithful 32x 1.16.5 / 1.16.4 / 1.16.3 / 1.16.2 / 1.16.1 Texture Pack?
Faithful 32x is an absolute fan favorite when it comes to resource packs. Not much else can match the quality and reputation of the Faithful series, and with the Minecraft 1.16.3 being released (and with everyone currently in self-isolation) then it comes as no surprise at all that everyone's favorite resource pack would be out so soon. An absolute must-have when it comes to vanilla or faithful Minecraft play, Faithful 32x is totally unmatched.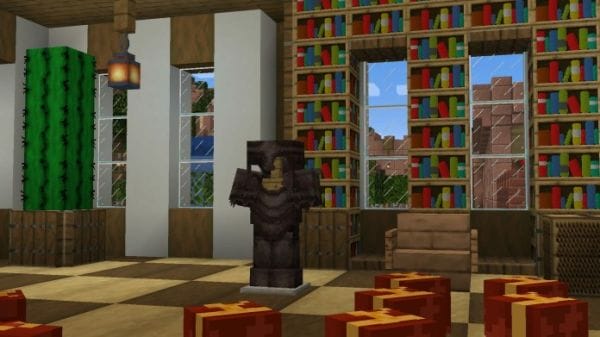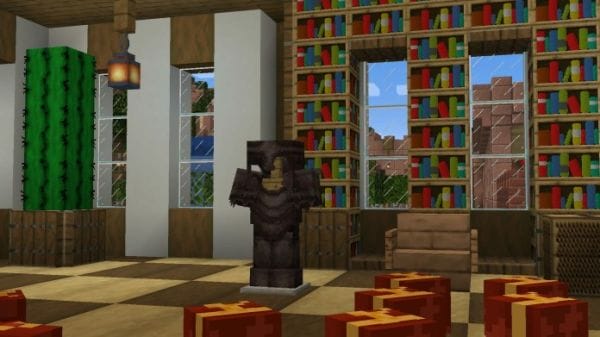 Is Faithful 32x 1.16.5 / 1.16.4 / 1.16.3 / 1.16.2 / 1.16.1 Texture Pack fun to play with?
As always, when it comes to the fun factor and Faithful 32x, the answer is yes! Faithful 32x carries on this tradition, maintaining the pack's main function of upgrading Minecraft's vanilla visuals without detracting from its classic blocky charm. It's a very easy way to add some variety to your play style without needing to install mods or over-the-top texture packs. At first glance, chances aren't even that noticeable, but during long-time play, you won't be able to take in the greater amount of detail offered by Faithful 32x.

There's not really that much to dislike about Faithful 32x, so let's get the negatives out of the way first. Personally, I don't enjoy how some of the wood plank textures look. I really enjoy using wooden materials in my building projects, so it's a big bummer that I don't like these versions as much as their vanilla counterparts. The same issues also arise in blocks that use the wooden plank textures such as crafting tables, which is disappointing.

On the other hand, the rest of the pack looks absolutely great. Trees, cobblestone, you name it, they all look fantastic in 32×32 resolution and have honestly never looked any better. It still manages to feel like Minecraft too, which is a bonus. And I never felt like any of those classic Minecraft designs were lost in the upgrade from 16×16 texture resolution.

So that's it! You all know it, and you all love it, but no resource pack website would be complete without a review of Faithful 32x.
What's good about Faithful 32x 1.16.5 / 1.16.4 / 1.16.3 / 1.16.2 / 1.16.1 Texture Pack?
✔Incredibly faithful design towards vanilla Minecraft's style
✔Provides a higher resolution alternative to vanilla Minecraft textures
✔Makes improvements and tweaks to vanilla Minecraft
What's not so good about Faithful 32x 1.16.5 / 1.16.4 / 1.16.3 / 1.16.2 / 1.16.1 Texture Pack?
X Don't recommend to players who don't regularly
X Some textures don't translate well to higher resolution
X Doesn't offer any practical advantage or use
How to install Faithful 32x 1.16.5 / 1.16.4 / 1.16.3 / 1.16.2 / 1.16.1 Texture Pack
Do you need a bit of pizzazz in your Minecraft playthroughs? Need something new that won't make Minecraft look ridiculous, but still manage to improve its visuals? Then Faithful 32x is the pack for you. Just use my simple guide on the resource pack installation below to get started.

To start, download the zip file for Faithful 32x. Now, place the zip file into your Minecraft resource pack folder. To find the folder easily, go to Minecraft's options menu and navigate to resource packs>open resource pack folder. Alternatively, use the table below to see which file directory your folder is stored in.
| | |
| --- | --- |
| OS | Location |
| Windows | %APPDATA%\.minecraft |
| macOS | ~/Library/Application Support/minecraft |
| Linux | ~/.minecraft |

With the resource pack folder open, place the Faithful 32x zip file inside. Finally, activate Faithful 32x 1.16 in Minecraft's resource pack menu.

Faithful 32x 1.16.5 / 1.16.4 / 1.16.3 / 1.16.2 / 1.16.1 Texture Pack Preview