Faithful 128×128 Resource Pack Minecraft 1.12.2/1.12/1.11/1.10
Faithful 128×128 Resource Pack 1.16.2, 1.15.2, 1.14.2, 1.13.2, 1.12.2, 1.12.1, 1.12, 1.11.2, 1.10.2 and 1.8 is the 128×128 version of very popular 1.12.2 Minecraft Resource Pack named Faithful 32×32. We recommend this Resource Pack to all people that love Faithful 32×32/64×64. This texture pack is ensured to make the resolution look super crisp and sharpened while increasing the performance of Minecraft. The 128x version of Faithful is guaranteed to take your whole Minecraft experience to another level.
As of now, there is no official release for Faithful 128x for Minecraft 1.16.2 but there is already a compatible version that is also faithful. Just scroll to the bottom of the page and find the download link for it.
"A HIGH RESOLUTION texture pack that stays faithful to the original Minecraft textures."
For higher FPS-rates, we recommend using Faithful 1.16.2 / 1.15.2 and lower versions with Optifine HD. You should know that the textures of Faithful are similar to Minecraft's default resources. Minecraft's default textures come with a 16×16 resolution while Faithful 128×128 comes with 128x HD Textures (The pack has this name because it stays 'faithful' to Minecraft's original textures.) But there is also a 32×32 version of Faithful.
Moreover, there's a 64×64 Faithful version available. The resource pack is made for Minecraft 1.16.2 , 1.15.2, 1.14.2 1.13.2, 1.13.1, 1.13, 1.12.2, 1.12.1, 1.12, 1.11.2/1.11, 1.10.4, 1.10.2, 1.9.1, 1.9, 1.8.9, 1.8.7, 1.8.3, 1.8.2, 1.8.1, 1.8, 1.7.10, 1.7.9 1.7.5 and compatible with many older versions. Be sure to also check out Faithful 64×64 Resource Pack.
If you are interested in Faithful packs, be sure to also check out these awesome packs.
Latest News:
The latest versions of Faithful – Namely Faithful 1.16.2 for 32x and Faithful 1.16.2 for 64x have been officially released. Please click one of the links below to download the latest faithful texture packs.
Faithful 128×128 Resource Pack for Minecraft 1.12, 1.11.2, 1.10.2, 1.10 & 1.9
Faithful 128x for Minecraft Pocket Edition
Faithful texture pack has become very popular that it has been demanded by the mobile players as well. Although there aren't that many known texture packs for Minecraft Pocket Edition there is apparently a downloadable and installable version of Faithful. Sadly, as of now, there is no legit Faithful 128x for Minecraft PE. BUT, don't you worry, we have made releases for Faithful 64x and Faithful 32x for Minecraft PE that you can easily download and enjoy.
You can easily download Faithful 64x and Faithful 32x for PE by going to our official download page:
Faithful 1.14 128×128
Faithful 128×128 has become one of the most used versions of faithful ever since the original 32×32 was released. It has slowly taken the spotlight and taken countless numbers of users to use this version instead of the original one. The main reason behind it is the HD resolutions that you will experience with the higher resolution.
Faithful 128×128 1.14 promises to take the concept of "village and pillage" from Minecraft 1.14 to a whole new level once it has been officially released. This texture pack will support all new mobs, blocks, and particles without touching the true essence of the game.
As of now the Faithful 1.14 version for 128×128 resolution is not yet available however we would like to recommend that you try the 64×64 version of Faithful 1.14.
Please click the link below to download Faithful 1.14 64×64.
Faithful 128×128 for 1.12.2, 1.12, 1.11, 1.11.2, 1.10.2, 1.10 & 1.9
Faithful 128×128 Review – 5 out of 5

Faithful 128×128 is a high-resolution texture pack which was derived from the legendary texture pack Faithful 32×32. This texture pack requires faster computers so it is not really recommended for anyone with a toaster or similar. However, if you do manage to have a good computer then you would be surprised at how amazing this pack runs fast despite it being at 128x resolution.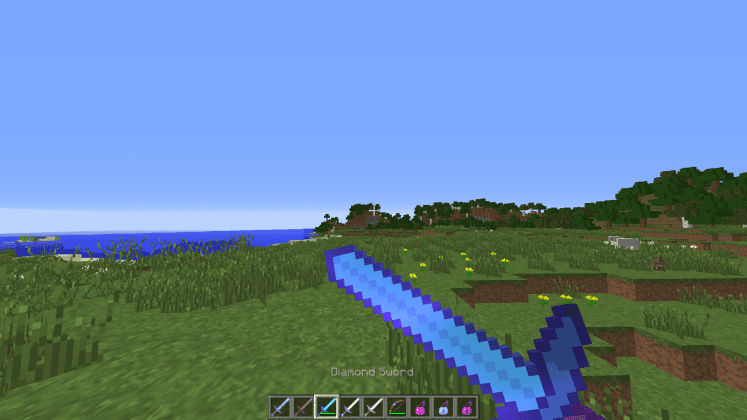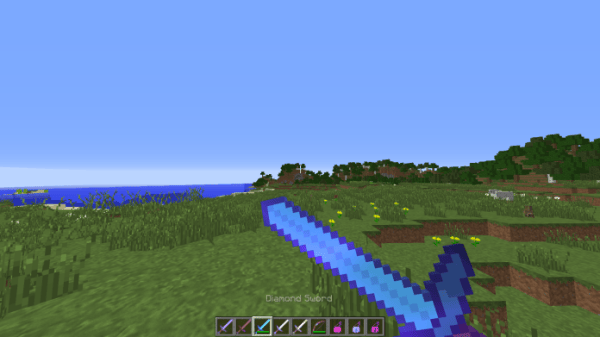 The textures look very crisp, sharpened and make the blocks look very good. It improves the overall aesthetics of Minecraft making this texture pack a must have in your collection. As you can see on the screenshot provided above, it does not remove the whole theme of vanilla Minecraft however it does make it look 128 times sexier.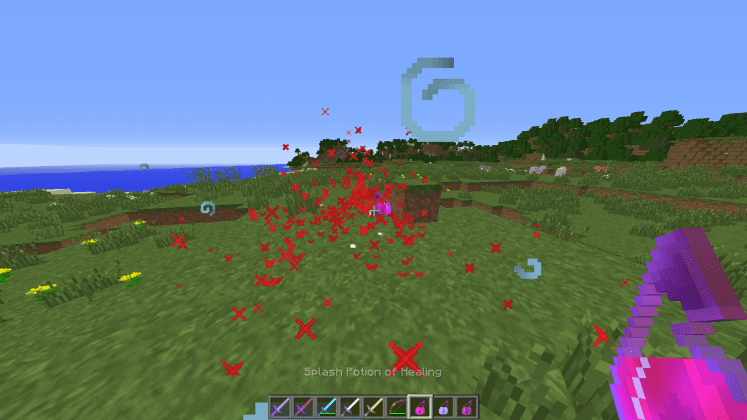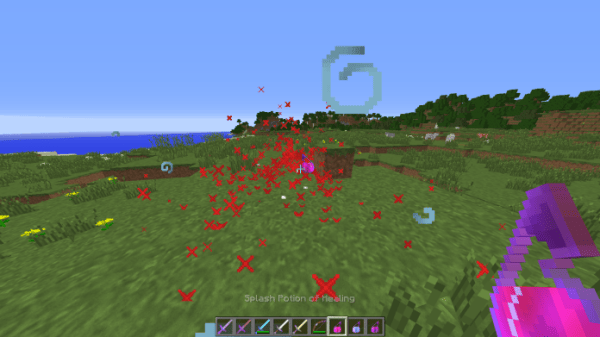 The particles look very clean and neat. It's still not really liquid splash or sparks but as you can see the overall look has been improved. The color palettes look exactly the same from vanilla Minecraft.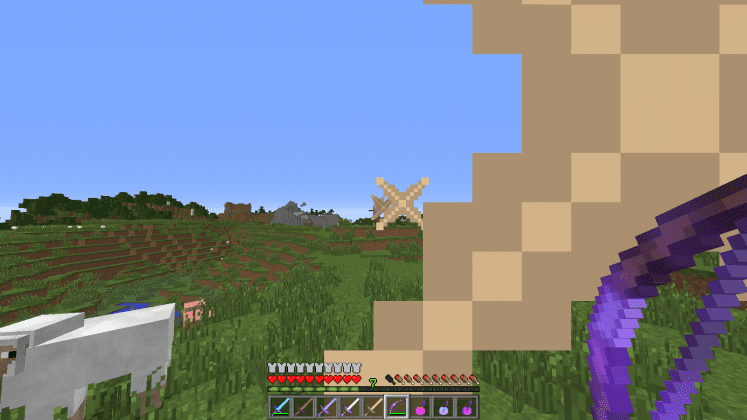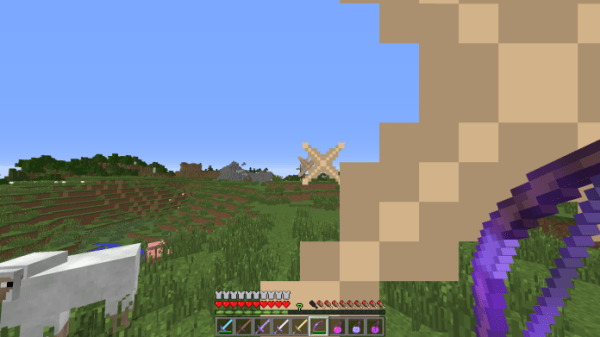 Plenty of players have been using faithful texture packs for PvP. The 128x version is not really recommended since it's high resolution but if your computer is fast enough then hey, you should go for it. This texture pack makes the bows look better with higher resolutions.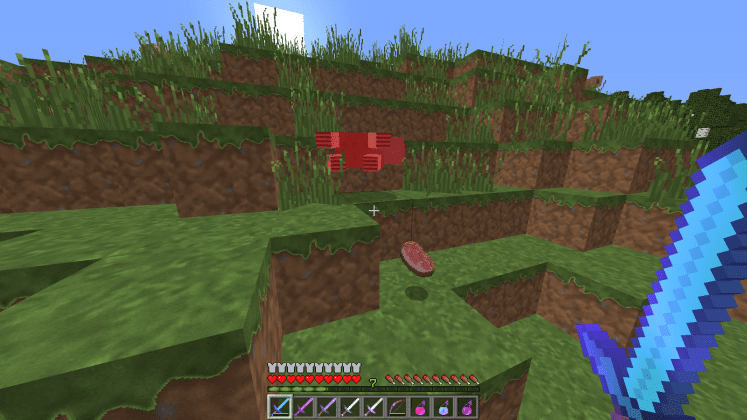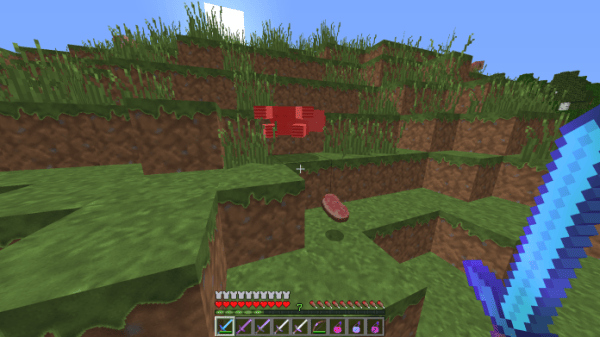 It has also improved the overall quality of the other PvP equipment such as weapons sets and armor sets. It makes the diamond armor look even sexier. Another very noticeable change is the UI. It makes the user interface very crisp and sharp. You can now identify which weapon is which due to it making the thumbnails look more clear than ever before.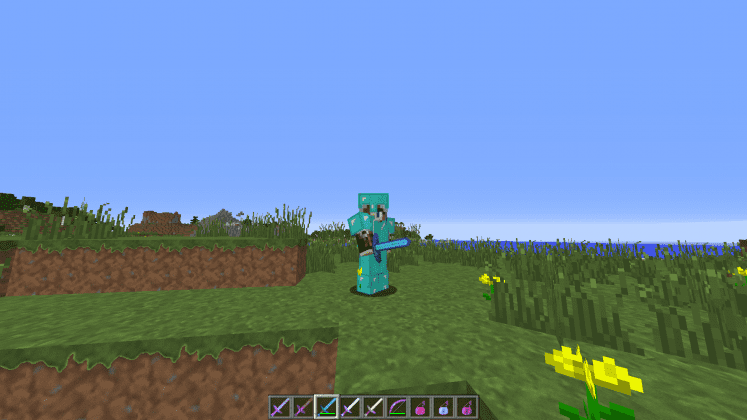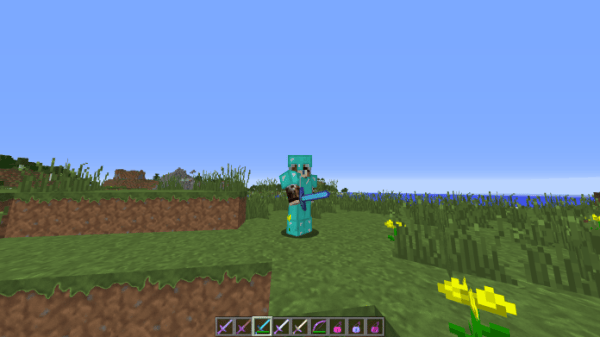 To sum it all up, Faithful 128x is a high-resolution pack which truly does make the aesthetics of the game better but it may take some negative effects on your game's performance due to the higher quality resolution. But, the emotional factor and nostalgic value for Minecraft players who have been playing the game for some time now are very high.
Check out this video for a full preview of Faithful 128x
We rated the Faithful 128x texture pack with a perfect score of 5 stars. This is due to it's high demand and renown to a huge population of hardcore Minecraft players. It makes the entire game look way better and it still gives users the vibes of how Minecraft is supposed to be played.
Top 10 Faithful Texture Packs
Ever since the original Faithful 32x was released in 2017 there have already been countless of revamps, PvP Edits, Default Edits, and more. It has birthed an entire genre of texture packs which are used for PvP, survival mode, and even creative mode.
We have compiled the best of the best. We have made it easier for you to identify which faithful pack would you like to download and play.
Click on our official top 10 Faithful pack countdown for the full list of the best Faithful packs that you NEED to download.
How to install Faithful 128×128 Resource Pack?
How to install Faithful 128×128 Resource Pack?
We recommend the 3/4-step installation below!
1. Install
Optifine
first
2. Run Minecraft.
3. Navigate from "options" > "Resource Packs" > "Open resource packs folder".
4. Download the Faithful 64×64 Resource Pack from the official links
5. Drag and drop the Faithful 64×64 (.zip file) into the folder that just opened.
If you don't want/need to install Optifine just don't do it. But, for maximum performance and the best results we highly recommend it.
Faithful 128x Download Links
Source: HiTeeN, xMrVizzy