Minecraft Xray Texture Pack 1.16.5 / 1.16.4 / 1.16.3 and Lower versions is a texture pack which was originally designed by the creator of this texture pack to help players locate diamonds easier. It has also been used to find and mine any specific veins that a player might be looking for.
The 1.15 /1.14 / 1.13.2 / 1.13 / 1.12.2 / 1.12 Resource Pack is also compatible with most previous versions of the game and most 1.9+ mod packs/mods. You can use this X-Ray Resource Pack with Optifine HD. However this X-Ray Resource Pack is meant to be used for Single player mode only. Also, if you would like to test the latest version of the game, you can download Minecraft xray 1.17 as well.
What Is Minecraft Xray Texture Pack
Minecraft Xray Texture Pack are packs created for Minecraft which make certain blocks transparent making it easy to spot monsters, resources, and other players. These packs make the lives of players easier as it allows them to locate diamonds faster. Players then use these diamonds to create stronger weapons and armor giving them a huge advantage when playing the game.
This specific Minecraft Xray Texture Pack is created and designed for single-player gameplay. However, some players have been reported to have used this pack to exploit the huge advantage. This is why advanced and bigger servers ban this texture pack to make it fair for all players and balance out the game.
Xray Packs for Minecraft have been known to be exploited by plenty of players especially in Zone PvP and other PvP modes where players are in an open area. It has been used by some players to help locate bases of the enemies so they can ravage and raid it. It has also been commonly used by plenty of players to find other players easily and strategize how to kill them.
"Quick fact, did you know the Minecraft 1.12/1.12.2 compatible Resource Pack called Equanimity? It's one of the most popular Minecraft Resource Packs nowadays. One of Filmjolk's (he also made Equanimity RP) latest creations is the XRay Ultimate Texture Pack we'll present you today."
The Latest Version of Minecraft Xray is Out!
Updates About Minecraft Xray 1.16.5 :
As of recently, the latest versions of Xray 1.16.5 / 1.16.4 / 1.16.3 : The Nether Update are now available. There are currently 3 versions of Xray Available to download for 1.16.5 / 1.16.4 / 1.16.3. Select which one you prefer and download it right away.
Review for Minecraft Xray Texture Pack 1.16.5 / 1.16.4 / 1.16.3 and Lower versions - 5 out of 5 Stars

Minecraft Xray Texture Pack is a well thought out and original texture pack. It is widely known by plenty of players who want to speed run survival mode. They gather diamonds as fast as they can and craft diamond armor, tools, and weapons fast - turn of the texture pack and continue exploration.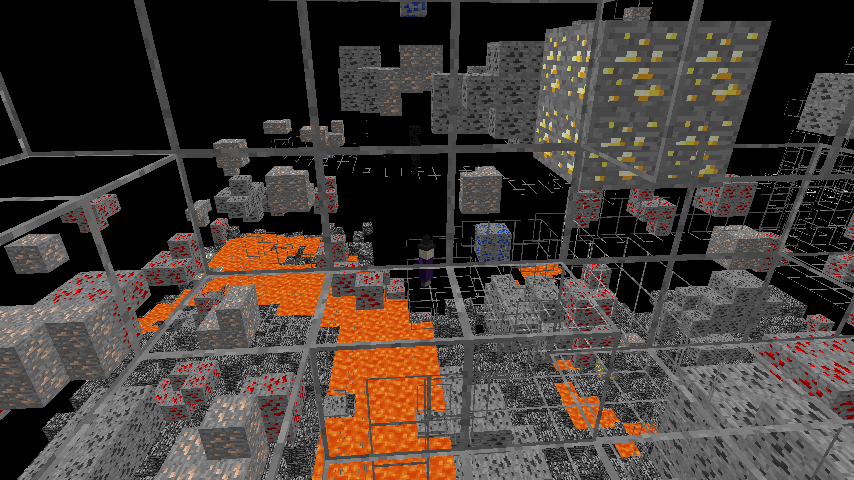 In single-player survival mode, this texture pack will guarantee that you are able to find any block or vein that you are looking or fast and easily. It can also help you by showing you where dungeons are. Aside from that, it can also pinpoint where monsters have spawned in a cave or barracks giving you a huge advantage to maximize survivability.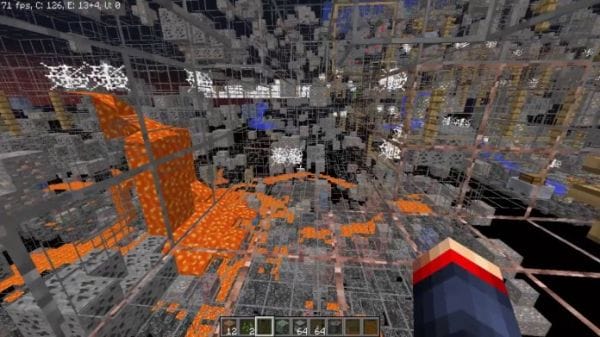 All in all, we have ranked Minecraft Xray Texture Pack a perfect 5 stars due to the fact that it is one of the most requested and downloaded texture pack in the history in Minecraft. Even though Xray packs have been banned in multi-player, plenty of players still download it for survival mode and have fun in the vast world of Minecraft.

If you are still curious about how the Xray pack looks please view the video we have prepared to show you better on how effective the Minecraft Xray Texture Pack truly is.
How to install Minecraft Xray Texture Pack 1.16.5 / 1.16.4 / 1.16.3 and Lower versions
We recommend the 3/4-step installation below!
1. Install Optifine first
2. Run Minecraft.
3. Navigate from "options" > "Resource Packs" > "Open resource packs folder".
4. Download the XRAY Texture Pack from the official links
5. Drag and drop the Xray Ultimate (.zip file) into the folder that just opened.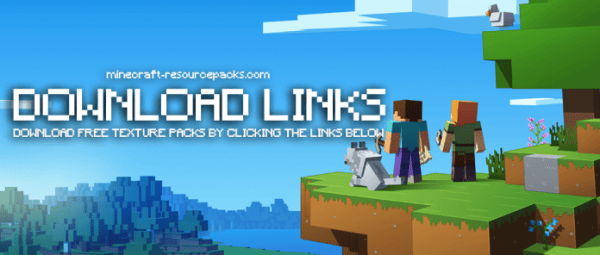 Minecraft Xray Texture Pack Downloads
Please see the list below for the download links to the particular versions of the Minecraft Xray Texture Pack that you would like to download.
Minecraft Xray Texture Pack 1.16.x Download Links
| | |
| --- | --- |
| Supported version: | Minecraft 1.16.5 / 1.16.4 / 1.16.3 |
| Author: | Error_MiKeY |
| Download (Direct): | |


Minecraft Xray Texture Pack 1.15.x Download Links


Minecraft Xray Texture Pack 1.14.x Download Links


Minecraft Xray Texture Pack 1.13.x Download Links


Minecraft Xray Texture Pack 1.12.x Download Links
| | |
| --- | --- |
| Release Date: | 20th May, 2017 |
| Version | 2.2.0 |
| File Size: | 252.41 KB |
| Supported version: | Minecraft 1.12 |
| Author: | Filmjolk |
| Download (Curse): | XRay-Ultimate-RP-Minecraft |


Minecraft Xray Texture Pack 1.11.2 Download Links
| | |
| --- | --- |
| Release Date: | 19th March, 2017 |
| Version | 2.1.4 |
| File Size: | 216.00 KB |
| Supported version: | Minecraft 1.11.2 |
| Author: | Filmjolk |
| Download (Curse): | XRay-Ultimate-RP-Minecraft |


Minecraft Xray Texture Pack 1.10.2 Download Links
| | |
| --- | --- |
| Release Date: | 6th June, 2016 |
| Version | 2.0 |
| File Size: | 557.0 KB |
| Supported version: | Minecraft 1.10 |
| Author: | Filmjolk |
| Download (Curse): | XRay-Ultimate-RP-Minecraft |


Minecraft Xray Texture Pack 1.8.9 Download Links
| | |
| --- | --- |
| Release Date: | 9th March, 2015 |
| Version | For Minecraft 1.8.9 |
| File Size: | 450 KB |
| Supported version: | Minecraft 1.8.9 |
| Author: | Filmjolk |
| Download (Curse): | XRay-Ultimate-Resource-Pack |