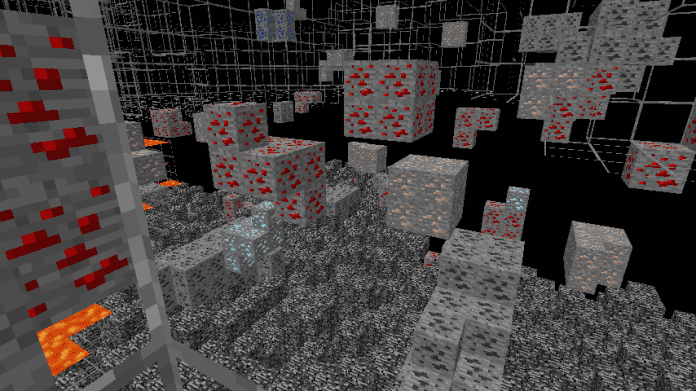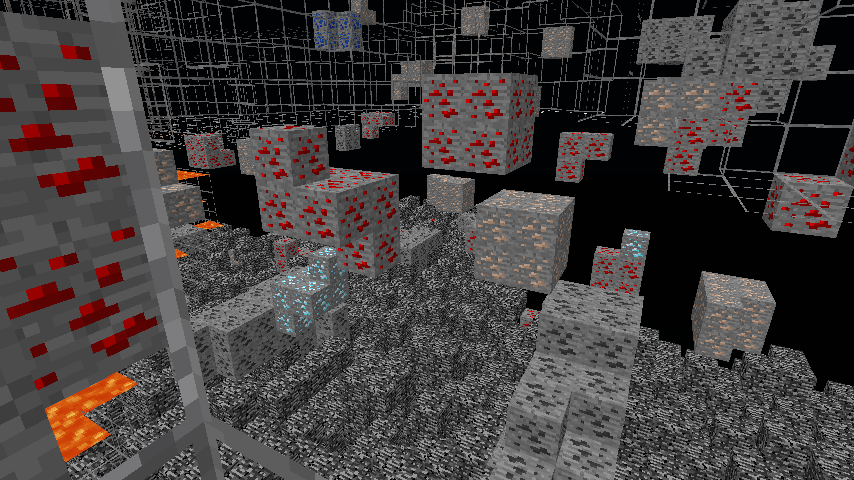 XRay Texture Pack for Minecraft 1.12.2, 1.12, 1.11.2, 1.11 to find diamonds way easier. - Do you know the Minecraft 1.12/1.12.2 compatible Resource Pack called Equanimity? It's one of the most popular Minecraft Resource Packs nowadays. One of Filmjolk's (he also made Equanimity RP) latest creations is the XRay Ultimate Texture Pack we'll present you today. The 1.12.2/1.12 Resource Pack is also compatible with most previous versions of the game and most 1.9+ modpacks/mods. You can use this X-Ray Resource Pack with Optifine HD. However this X-Ray Resource Pack is meant to be used for Singleplayer mode only.
How to install Xray Texture Pack 1.12.2/1.12?
 We recommend the 3/4-step installation below!
1. Install 
Optifine
 first
2. Run Minecraft.
3. Navigate from "options" > "Resource Packs" > "Open resource packs folder".
4. Download the XRAY Texture Pack from the official links
5. Drag and drop the Xray Ultimate (.zip file) into the folder that just opened.
If you don't want/need to install Optifine just don't do it.
XRay Resource Pack 1.12.2/1.12/1.11 Download
XRay Texture Pack for Minecraft 1.12.2, 1.11.2, 1.10.2 Download
For Minecraft 1.12.2/1.12
| | |
| --- | --- |
| Release Date: | 20th May, 2017 |
| Version | 2.2.0 |
| File Size: | 252.41 KB |
| Supported version: | Minecraft 1.12 |
| Author: | Filmjolk |
| Download (Curse): | XRay-Ultimate-RP-Minecraft  |
For Minecraft 1.11.2
| | |
| --- | --- |
| Release Date: | 19th March, 2017 |
| Version | 2.1.4 |
| File Size: | 216.00 KB |
| Supported version: | Minecraft 1.11.2 |
| Author: | Filmjolk |
| Download (Curse): | XRay-Ultimate-RP-Minecraft  |
For Minecraft 1.10.2
| | |
| --- | --- |
| Release Date: | 6th June, 2016 |
| Version | 2.0 |
| File Size: | 557.0 KB |
| Supported version: | Minecraft 1.10 |
| Author: | Filmjolk |
| Download (Curse): | XRay-Ultimate-RP-Minecraft  |
For Minecraft 1.9.4
| | |
| --- | --- |
| Release Date: | 24rd May, 2016 |
| Version | For Minecraft 1.9.4 |
| File Size: | 1.12 MB |
| Supported version: | Minecraft 1.9.4 |
| Author: | Filmjolk |
| Download (Direct): | XRay-Ultimate-RP-Minecraft  |
For Minecraft 1.8.9
| | |
| --- | --- |
| Release Date: | 9th March, 2015 |
| Version | For Minecraft 1.8.9 |
| File Size: |  450 KB |
| Supported version: | Minecraft 1.8.9 |
| Author: | Filmjolk |
| Download (Curse): | XRay-Ultimate-Resource-Pack  |
Last Updated on