Top 10 Minecraft 1.14 Texture Packs are resource packs which are compatible with the 1.14 version of Minecraft. These textures packs include the "illagers" which are the opposing faction and main addition to the latest update. The 1.14 texture pack also includes support for the latest blocks, particles, and equipment. These texture packs also update the visuals of other existing blocks to take Minecraft 1.14 to a whole new level.
The major update with Minecraft 1.14, in summary, are random encounters, raids, and potential looting. It's not just the enderman that you have to worry about anymore. There are now illager patrols, pillager outposts, and raids. During these encounters, there is 8.5% of getting your crossbow. Yes! A crossbow! You don't have to download any mods anymore to get this weapon. Also, watch out for the raid captains. All in all, with Minecraft 1.14 texture packs you installed, you will surely enjoy this huge Minecraft update together with the selected theme preference from the resource pack that you will install. Which is why you need to keep reading our list of Top 10 Minecraft 1.14 Texture Packs.
For a long time villages have always been a very serene, peaceful place, except at night when zombies would come, and then it was anything but that. There's never been a group of adversaries that maybe had it out – or perhaps even felt jealousy – for the villager lifestyle. With villages and villagers getting a new fresh coat of paint, we felt that it was time for them to also get a new challenge, to balance out their luxurious lifestyles they'll be living.

– Cory Scheviak
Minecraft 1.14 has been one of the most anticipated releases in the history of Minecraft. It has been one of the reasons why the trend of Minecraft has been going up since April 2019. This specific version of Minecraft adds RPG and fantasy aspects to the game as it adds more random encounters to the Minecraft.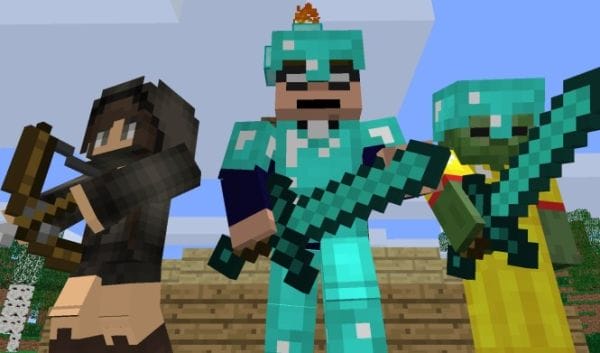 Minecraft 1.14 – Update Summary
Official name: Village & Pillage
Release date: April 23, 2019
Key Updates:

Over 25+ new blocks
Over 7+ new usable items such as new weapons, armor and more!
9 new mobs
4 additional world generations
4 new dynamics to the game
new achievements
Tons of updates, fixes, and new features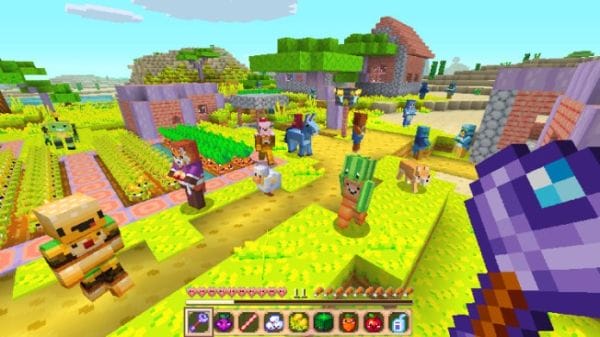 What are Minecraft 1.14 Texture Packs?
Minecraft as we know it is an open-source game. This means that the developers of the game give players 100% freedom to tamper with the game's resources. They allow "US", the fans and players of Minecraft to make edits and customize the game to our heart's content. This has lead to tons of players making amazing content and customizations to the game through mods, maps, and texture packs. Which is also one of the main reason for our list of the Top 10 Minecraft 1.14 Texture Packs.
Minecraft 1.14 Texture Packs are texture packs specially made (or updated from previous versions) to run and be compatible with Minecraft 1.14.  These texture packs replace the way Minecraft looks. Some of these texture packs are even so complexed that they improve the performance of your game as long as potentially change the dynamics.
To make it short, texture packs are installed by a player to customize the way Minecraft looks and feels like in his game. He can change the overall theme of the Minecraft or choose to keep it "faithful". Either which, Minecraft Texture packs add a new taste to a player's view. In addition to that, there are so many texture packs to choose from plus they are super easy to install.

Top 10 Minecraft 1.14 Texture Packs 2021 Downloads
There are already hundreds of new Minecraft 1.14 texture packs. There are also hundreds of existing texture packs which have updated to the latest version. It might seem that it would take you forever to pick the best texture pack ideal for you.
We have gone and made the effort of cherry-picking the best of the best. Here are the top 10 Minecraft 1.14 resource packs that you NEED to have! Without further ado here is our full list of the Top 10 Minecraft 1.14 Texture Packs!
If you are the type of player who would love to keep the TRUE ESSENCE of Minecraft but still want amazing improvements with the visuals then it is a must that you download and play with Faithful 1.14. These texture packs make the default textures Minecraft look even better than before without removing how Minecraft needs to be played on a patriotic scale.
Faithful 1.14 texture packs have fast FPS combined with great aesthetics. When you have this texture pack installed you will feel the full improvements that it makes. It is suitable for both creative mode and survival mode. It is also used by plenty of PvP UHC players due to it's blazing fast FPS productivity. If you love Minecraft the way it is, just improved a bit, then you should download this pack right away!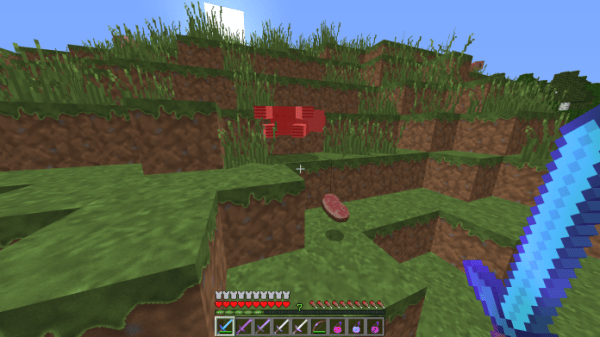 Click here to download Faithful 1.14 right now for FREE!
Although OptiFine is not exactly a texture pack rather it is a Mod. However, because since it is one of the most important Mods to have we had to cover it as part of our list. OptiFine is a Minecraft Mod which basically revamps the entire way your graphics are emulated. As a result, it makes the game run super smooth and makes the overall aesthetics look even better than before.
OptiFine also allows your game of Minecraft to be compatible with plenty of high resolution and HD texture packs. Also, with OptiFine, you will no longer need to download Minecraft forge to allow these HD and high-resolution packs.
Before downloading any texture packs we highly recommend that you download OptiFine first.
Click here to download OptiFine 1.14 right now for FREE!
Click here to learn how to install OptiFine 1.14!
The Find Overgrown is a spin of the classic texture pack called The Find. The main difference is the textures have been "oversized, and overgrown", pretty much the reason for its name. Aside from being squeaky clean and crisp, this spin-off texture pack is grungy, dirty and we love it.
This texture pack overhauls the entire look of Minecraft to make it look semi-realistic but maintain the cartoonish look. It also has a custom GUI with an all-new style. If you are the adventurous type who loves to play survival mode and have some fun adventures than this texture pack is perfect for you.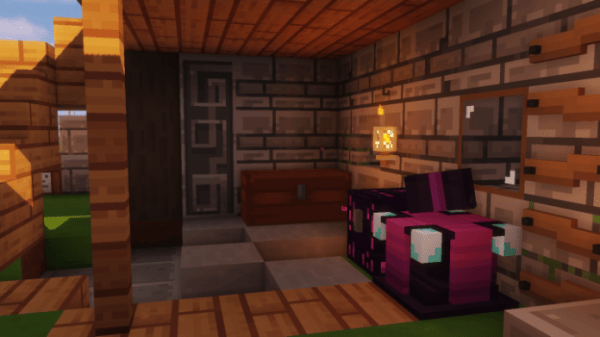 Click here to download the Find Overgrown
This texture pack is a cross-over between the default theme texture packs and the realism themed texture packs. Default 3D attempts to close the boundaries between those two very distinct texture pack genres.
Default 3D consists of realistic textures and blocks. What makes it different from your casual realism pack is the fact that it does not completely remove the value and essence of vanilla Minecraft. Rather, it just attempts to make it more realistic. This texture pack is perfect for all creative mode lovers.
Click here to download Default 3D
It is a no-brainer that the CS:GO texture pack is clearly the best PvP Gun pack out there. These types of texture packs overhaul the game and transform Minecraft from your sandbox free roam game to a warzone. There are tons of other PvP Gun Packs but this particular texture pack is one of our favorites for Minecraft 1.14. Imagine getting raided by German soldiers while trying to build a base. Very immersive right?
WORLD WAR I Resource Pack PVP completely transforms Minecraft into the settings of World War I complete with country uniforms, guns, tools, and blocks. If you love the first person shoot em up games then this pack is for you.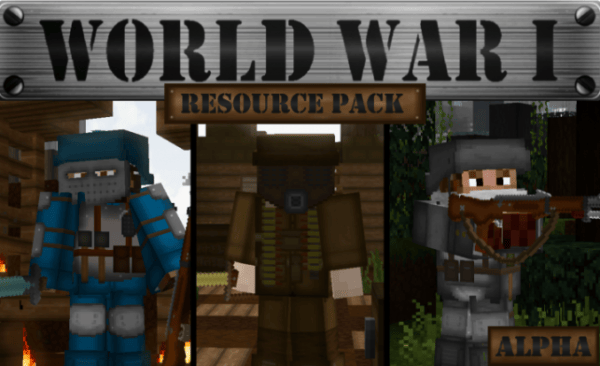 If you are a fan of Medieval-themed genres then this texture pack is perfect! Thalyrus Medieval Warfare is one of the best ever Medieval resource packs ever created in the history of Minecraft. This pack contains super immersive weapons and armor sets guaranteed to add hundreds of hours to your gaming time.
This resource pack revamps the entire look of Minecraft and transform it into a Medieval world. It changes all the blocks, particles, weapons, tools, and items in the game. It also comes with custom sword clash sound effects. Download this pack now for knight action!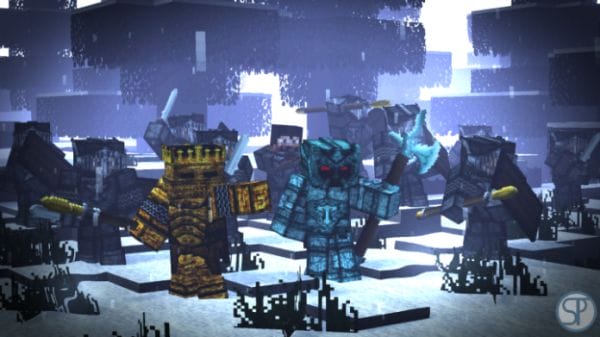 Click here to download Thalyrus Medieval Warfare
Lithos: Core is a 32x texture pack which consists of a culmination of different themes and genres. This texture pack is mostly faithful and does not completely revamp the entire look of the game. Lithos Mod support, easy to use GUI, and subtle 3D movements. This texture pack requires you to install OptiFine first.
Lithos texture pack features multiple changes in textures. It covers and modifies all of the textures in the game. But, this pack is "mostly faithful" meaning that it does not fully remove the essence of vanilla Minecraft rather just attempts to improve the overall gaming experience of the user. If you want a hybrid texture pack then Lithos might be the perfect pack for you.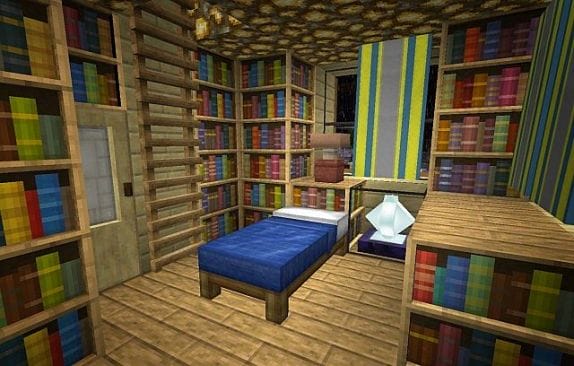 Click here to download Lithos Mostly Faithful
Wolfhound Heavenly is a very beautiful texture pack. It runs on 64×64 resolution which means that it has high quality with good rendering. This texture pack completely replaces Minecraft's default textures with a brighter and lighter color scheme. This texture pack aims to give players a whole new look in the game as it makes Minecraft feel more "Heavenly".
This texture pack features sun-drenched fields, white beaches, prettier flowers, and spring themed atmosphere. This texture pack is guaranteed to make Minecraft look lighter, denser, and brighter as it inspires you to venture the game in a whole new style.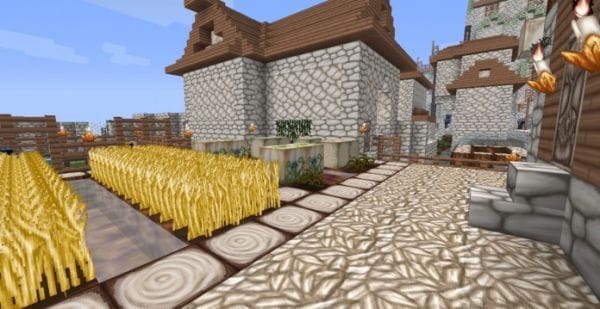 Click here to download Wolfhound Heavenly
Monsterley texture pack re-create the entire world of Minecraft and revamps it according to the mind of the pack maker. This pack features additional animations making movement and actions more flawless and aesthetic to the eyes. Another feature of this pack includes random alternative textures to stones, and flowers meaning that those blocks won't look the same with other flowers and stones.
Monesterley also consists of rotating ground block textures which include grass, sand, and the others. This will provide for better and more diverse visualization. It also has new 3D models, varied texturing on trees, lightmap considering biomes and many more. Download Monsterley now and experience a new way of playing Minecraft.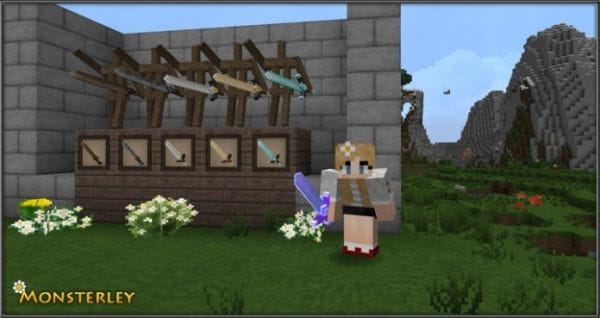 Click here to download Monsterley
Ever since MOBA's and ARTS' genre games have appeared battle arenas have become so popular in the entire world. Minecraft is no exception. There are multiple Battle Arena's available for download however this one is our favorite.
Zelda Battle Arena is guaranteed to appeal to your nostalgia as it replaces the textures of default Minecraft with The Legend of Zelda themed textures complete with weapons and armor. It even has Zelda themed blocks, potions, and currencies included. This resource pack comes with its own NPC custom AI, custom models, custom shops, and full tutorials. Plus it is fully compatible for Multiplayer.
Before you go and try to download this resource pack, you will need to download a REQUIRED map first in order to play this resource pack properly.
Click here to download the required map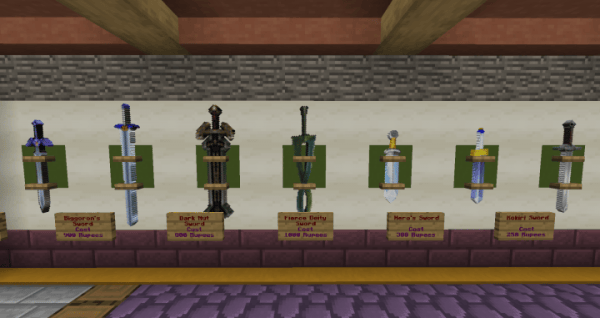 Click here to download Zelda Battle Arena 2.5.1 Resource Pack
Top 12 Texture Packs of the Month
Aside from our Top 10 Minecraft 1.14 Texture Packs 2021 Downloads list, we also prepare a list of the top 12 most demanded packs every month. The top 12 of the month is not as comprehensive as this list however it does contain 12 of the most famous, most downloaded, and most requested packs of that month.
Our team prepares the hottest PvP texture packs, and resource packs for you every month! You can easily find which packs are hot and which are not. Come and read our top 12 texture packs of the month, every month!
Click here to view and download our top 12 Minecraft texture packs of the month!