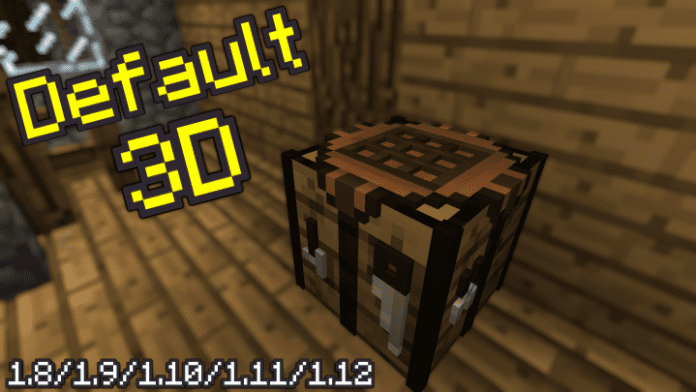 The Default 3D Resource Pack 1.12.2/1.12.1 is a unique texture pack that comes with simple textures for a basical appearance of Minecraft. The custom 3D Resource Pack supports Minecraft Version 1.12.2/1.12.1/1.12/1.11.2/1.10.2, 1.10, 1.9.4 and most older versions. It changes the look of several ugly blocks to a more realistic 3D view. You will be pleased with a very realistic 3D look of many blocks. However, for significant higher fps-rates we recommend using Resource Packs in combination with Optifine. If you like the Default 3D pack you might also like the Basical Resource Pack.
Default 3D Resource Pack 1.12.2/1.12.1/1.11.2/1.10.2 Resource Pack Installation Guide
We recommend the 3/4-step installation below!
1. Install the
Optifine HD Mod
2. Run Minecraft.
3. Navigate from "options" > "Resource Packs" > "Open resource packs folder".
4. Download the DEFAULT 3D Resource Pack from the official links.
5. Drag and drop the Default 3D Resource Pack (.zip file) into the folder that just opened.
If you don't want/need to install Optifine just don't do it.
Download Default 3D 1.12.2/1.11.2 Resource Pack
Last Updated on