Nostalgia Shaders 1.18.1 is a shader pack for those of you who want a fantastic-yet-faithful new look for Minecraft. 
For lovers of the originators and trailblazers of the Minecraft shader scene, this pack is a pure nostalgia trip.
What is Nostalgia Shaders 1.18.1?
Nostalgia Shaders 1.18.1 is a pack that is focused on delivering a powerful set of processing effects for Minecraft, but with a classic shader tinge.
What is Nostalgia Shaders 1.18.1 like to play with?
What Nostalgia Shaders is great at is creating genuinely awesome processing effects and features, while staying incredibly faithful towards Minecraft's vanilla look and aesthetic.
While many shader packs aim for excessive amounts of visual impact and look towards imposing a great change to how Minecraft looks, this shader pack has a different aim.
Nostalgia Shaders 1.18.1 intends to transform how Minecraft's visual quality, while keeping the same tone and style that Minecraft is now world renown for. 
By the way other minecraft shaders is now available for anyone who wants to try the latest version of Minecraft.
One way the pack achieves this faithful result is through its creator's careful design. Take for example the pack's clouds.
Many packs aim for incredibly realistic looking clouds and skyboxes. Contrastly, Nostalgia Shaders 1.18.1 displays clouds as fluffy white boxes, evocative of Minecraft's distinctive art style.
The clouds are a massive improvement from their vanilla counterparts and are now fully shaded and much more detailed.
Colors in this pack are beautifully soft, and the pack feels like the lightest touch of effects, while managing to give the maximum output. I noticed that colors were reflective of what was going on in the world too.
Snowy areas had much more blue coloring, while cozy wood cabins lit by torches had more red. Shadows are rendered flawlessly, and I never encountered any odd effects or shadow glitches that you tend to find with more heavy shader packs if you happen to be using only a decent computer.

I often times couldn't believe some of the results from this pack. Some of the screenshots taken during my playtime looked like full 3D renders with tasteful processing effects.
The pack runs great too. Even if you're playing on a not-too-great gaming setup, there's a chance that you'll still be able to play with this pack installed after a few tweaks in the shader settings menu.

If you're a big fan of Minecraft's famous art style, but really wish the game had received a bit of a makeover in the last ten years, then Nostalgia Shaders 1.18 is a must-try shader pack for your next Minecraft playthrough. 
It'll draw you in with its array of beautiful effects and the creator's faithful approach to shader design will ensure that you'll be playing with this pack for days, weeks and months to come.
What's good about Nostalgia Shaders 1.18.1?
✔ Faithful approach to shader design
✔ Brightly lit and great colour shading
✔ Pleasant aesthetic all around
What's not good about Nostalgia Shaders 1.18.1?
X Some players will want a more impactful experience
X Nothing else, really!
How to install Nostalgia Shaders 1.18.1
To install and use shaders for Minecraft, you'll need to install OptiFine. OptiFine allows shaders to work, but also allows you to run Minecraft much more efficiently, so you can avoid any unwanted performance drops of graphical glitches.
It's pretty easy to get running, just download the version that matches the version of Minecraft you're playing and run the executable installation file.
This will automatically make a profile for OptiFine in your Minecraft Launcher.

Before you install Nostalgia Shaders, take a quick look at the specifications required to run it.
Although it does a great job running on most computers, if you use an older machine, it might save you a bit of a headache. When you've done all that, download Nostalgia Shaders 1.18.1.

Now for the main bit: open Minecraft with the launcher and select the OptiFine profile. When Minecraft opens, go to options>video>shaders and select the "Shaders Folder".
This will automatically open the shader location for you. Now you just have to place the Nostalgia Shader zip download into the folder and select the shader from the Minecraft shader menu. Easy!
Nostalgia Shaders 1.18.1 Preview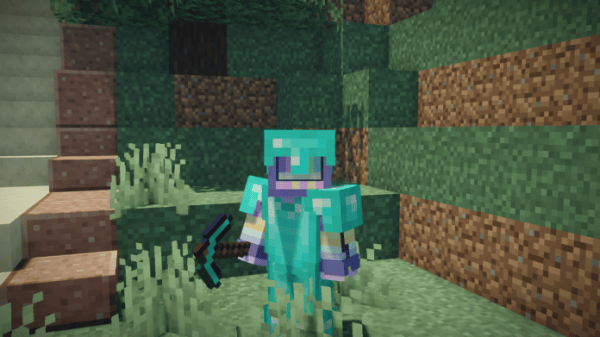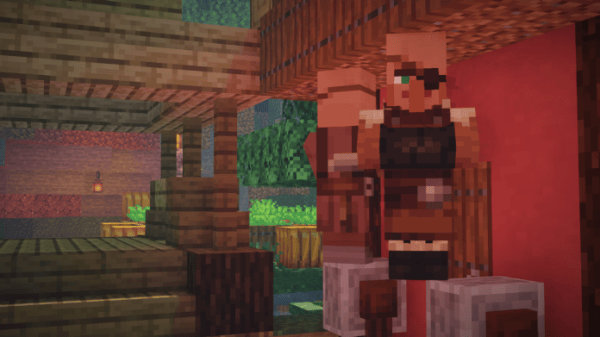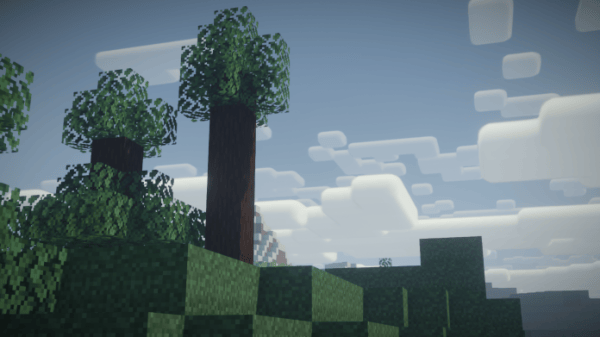 Nostalgia Shaders 1.18.1 for Minecraft Download Links
Below is where you can find download links for Nostalgia Shaders 1.18.1