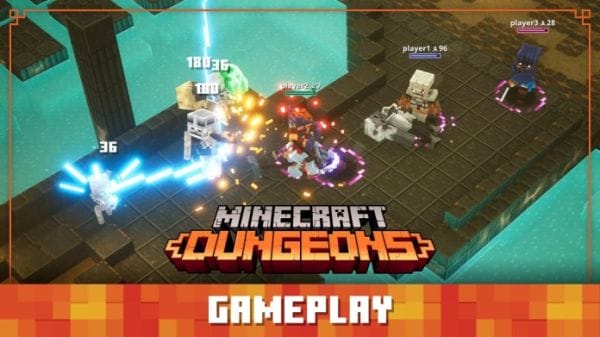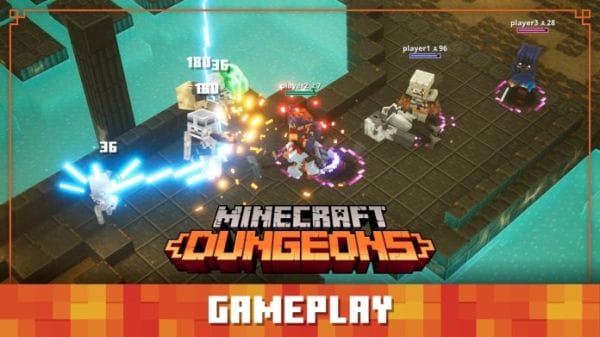 The Full Minecraft dungeons Gameplay Review is going to be presented to you right now.
The Full Minecraft dungeons Gameplay Review
With Minecraft Dungeons slated for release in less than a month, players are waiting patiently to get their hands on a copy of the brand new adventure-RPG set in their favorite block-based universe. But how does the transition from a randomly generated world to a meticulously designed world work? And what exactly does Minecraft Dungeons play like? All these questions and more are answered here in our Minecraft Dungeons gameplay review.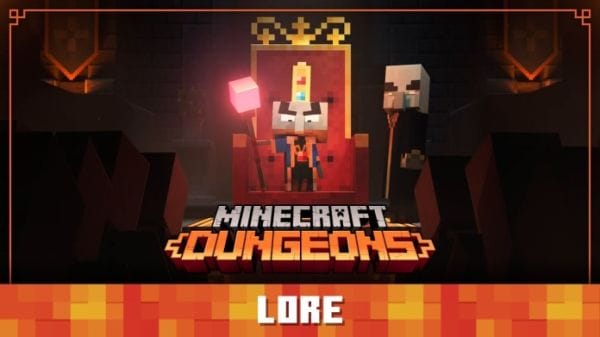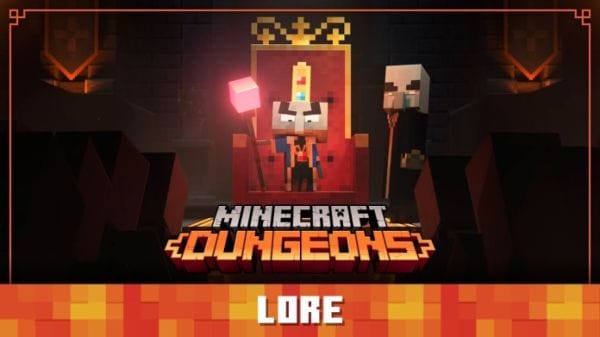 How does it feel to play Minecraft Dungeons?
The gameplay of Minecraft Dungeons can be easily described as being ten times smoother than the vanilla game. I don't think many people would argue that the Java version of the game is the most streamlined example of game programming out there. Thankfully, with Minecraft Dungeons starting from the ground up, this new game runs buttery smooth and feels great to play during each second of each and every battle.
The game is played like a classic isometric RPG. With an angled view, players control their Minecraft hero by clicking away through the level before them, taking down hordes of enemies as they do so.

There are tons of weapons to help you fight away the evil enemy hordes, including melee and ranged weapons, with special attacks utilizing classic dungeon crawler cooldowns that keep the battlefield popping with a fireworks display of particle effects, pings and damage units.
And of course, who could forget the loot? The game is absolutely full of new loot to collect and upgrade your character with. Unlike lots of similar games, Dungeons doesn't restrict your character to a single class. Instead, your class simply changes dynamically as you alter your loadout. Feeling like you can't get past that one group of illagers? Suit up in some heavy armor and tank it while your buddies take some potshots.  This allows for greater creativity in battle and will definitely benefit newcomers to the genre.
For all of you treasure hunters out there, the game is also filled to the brim with hidden secrets and goodies. The game's main currency is emeralds, which like in vanilla Minecraft can be used to trade with and level up your character. 
There is also an enchantment system, which while similar to the one in the original game, has a much more forgiving use of enchantment points, and you can regain any points you spent on your weapons and armor when you sell it to one of the camp traders.


What makes Minecraft Dungeons a Great Game?
One quote used by the developers explains that Dungeons' design is "complex but not complicated", and nothing could be further than the truth.
The first thing all players will discover—longtime fans or not—is how gorgeous Minecraft Dungeons looks. Impressive visuals aren't usually the first thing that springs to most people's minds when it comes to Minecraft (other than those mind-blowing shader packs), but that certainly isn't the case when it comes to Minecraft Dungeons.
The gameplay is fast, tight, and most importantly smooth and clear. With players getting into skirmishes with multitudes of mobs and particle effects on screen, it's important that the action isn't interrupted by any unwanted drops in framerate.

What does Minecraft Dungeons Need to Improve?
The game does feel a bit easy on the lower difficulty settings. This is to be expected knowing how much of a reach Minecraft has with younger gamers, so it's necessary to have difficulty settings that work for a wide range of skill abilities. That said, if you are after a genuine challenge, the highest difficulty does offer some tricky situations and battles that require careful planning and good fighting technique to get through.
Each of the game's 10 pre-designed levels also has an optional path too: procedurally generated dungeons. With a bit of a nod to the original game's iconic procedural generation, Dungeons offers essentially a new experience each time you play thanks to these randomly made battlegrounds. However, since these sections aren't pre-designed, your enjoyment of them is essentially down to luck as they are a lot more unpredictable in their loot, enemy amounts and difficulty.
want to learn about Minecraft Combat Guide? Read our full guide by reading our Minecraft Dungeons Controls and Combat Guide and Tips.

What we think about Minecraft Dungeons
It's very hard to think of much wrong about Minecraft Dungeons. It's an incredibly polished game utilizing one of the most beloved and recognizable IPs not only of the past decade but in all of gaming history. And although the game doesn't mimic the original's tools for unbridled creativity, Dungeon does manage to tap into Minecraft's innate sense of adventure, fantasy, and exploration.

The game oozes a level of quality that just can't be ignored. It's not only satisfying to make your way through the hordes of mobs that the evil Arch-Illager sends your way, but it's incredibly fun to buddy up with your friends while you do it, grabbing all kinds of loot to best suit your play style.
The reason why Minecraft Dungeons works so well is due to how well it has nailed the fundamental elements of its game design. Slashing up skeletons feels good, and seeing the barrage of colorful effects and particles on-screen during the more hectic parts of combat is always a rush of pure enjoyment.
Of course, the game is going to be compared to the many isometric RPG games that laid the foundations of the genre years prior, but Dungeons has been able to carve out its own unique spin on classic gameplay moments by offering an experience that is simple enough to use but is much deeper if you're willing to dive right in and experiment a bit.
This is a game that couldn't come out at a more perfect time. There are few video games that can match the fun of cutting through an endless series of Minecraft mobs with up to three of your buddies, and there's fewer that look so good while doing it.