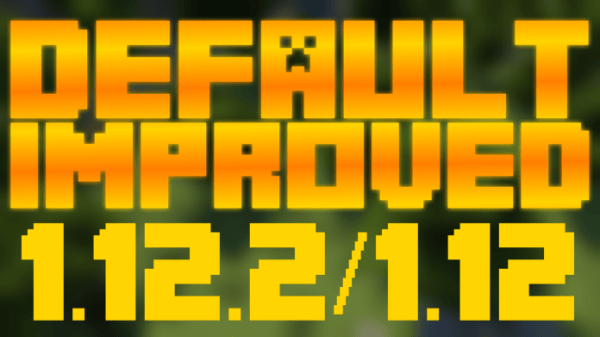 Default Improved Resource Pack 1.12.2/1.11.2 is a great artwork. According to the developer he opted to formulate the pack due to his personal reasons. If you are bored of minecraft's default textures you definitely should give the "Improved" version a try! The Resource Pack supports Minecraft Version 1.12.2, 1.12.1, 1.11.2/1.10.2, 1.10, 1.9.4 and most older versions of the game. However, for a well blended pack and balanced color scheme we recommend you to use Default Improved Resource Pack in combination with Optifine. Feel free to also check out the Default 3D Resource Pack. If you want to create your very own Resource Pack cause you're a pack maker you should check out this article: Minecraft Default Resource Pack (1.13-1.7)
Default Improved Resource Pack 1.12.2/1.12 Installation
We recommend the 3/4-step installation below!
1. Install 
Optifine
2. Run Minecraft.
3. Navigate from "options" > "Resource Packs" > "Open resource packs folder".
4. Download the Default Improved Resource Pack from the official links
5. Drag and drop the Default Improved (.zip file) into the folder that just opened.
If you don't want/need to install Optifine just don't do it.
Default Improved is part of this Top 5 Resource Pack compilation
Default Improved 1.12.2/1.11.2 Resource Pack for 1.12.2/1.11.2/1.10 Download