Star Wars Resource Pack 1.8.8
Star Wars Resource Pack 1.8.8 is yet another Star Wars texture pack however this is one of the first and original ones. This immerses the vanilla textures of Minecraft into the Star Wars universe.
This texture pack is filled with texture replacements ranging from Storm trooper armors, lightsabers, sith armors and plenty more. It even replaces your bow with a cool blaster and removes the arrows and substitutes blaster cartridges to make it even more immersive than before.
This pack runs best on 1.8.8, this means that it is also ideal to use it for PvP. Just remember to make sure that all your buddies are also running the same texture pack to ensure that all of you get truly immersed in Star Wars.
With Disney recently purchasing Lucas films you might also want to try out the SuperHeroes Unlimited Mod to immerse yourself even deeper to the who fantasy of Minecraft.
If you love this pack and want to have more in the future, you can show your love to MAGGICRAFT You can check his Youtube Channel to support him. You can check more PVP packs over here.
To make sure you get the best game experience possible we strongly recommend using PvP Texture Pack in combination with Optifine. For the best PvP experience, we recommend you use Minecraft version 1.8 or 1.7.
Star Wars Resource Pack 1.8.8
How to install Star Wars Resource Pack 1.8.8?
If you don't know how to install the Star Wars Resource Pack 1.8.8 just look below, we'll provide you with a short tutorial there. This installation guide should work with all Minecraft versions. To see the Official Download Links just scroll down.
Simple 6-step installation below is recommended! 
1. Make sure you have installed Optifine.
2. Download the Star Wars Resource Pack 1.8.8 from the official links.
3. Start Minecraft, navigate to "options" then.
4. Navigate from "options" > "Resource Packs" > "Open resource packs folder".
5. Drag and drop the pack into the folder.
6. When you now launch Minecraft you should see the Pack.
Star Wars Resource Pack 1.8.8 Download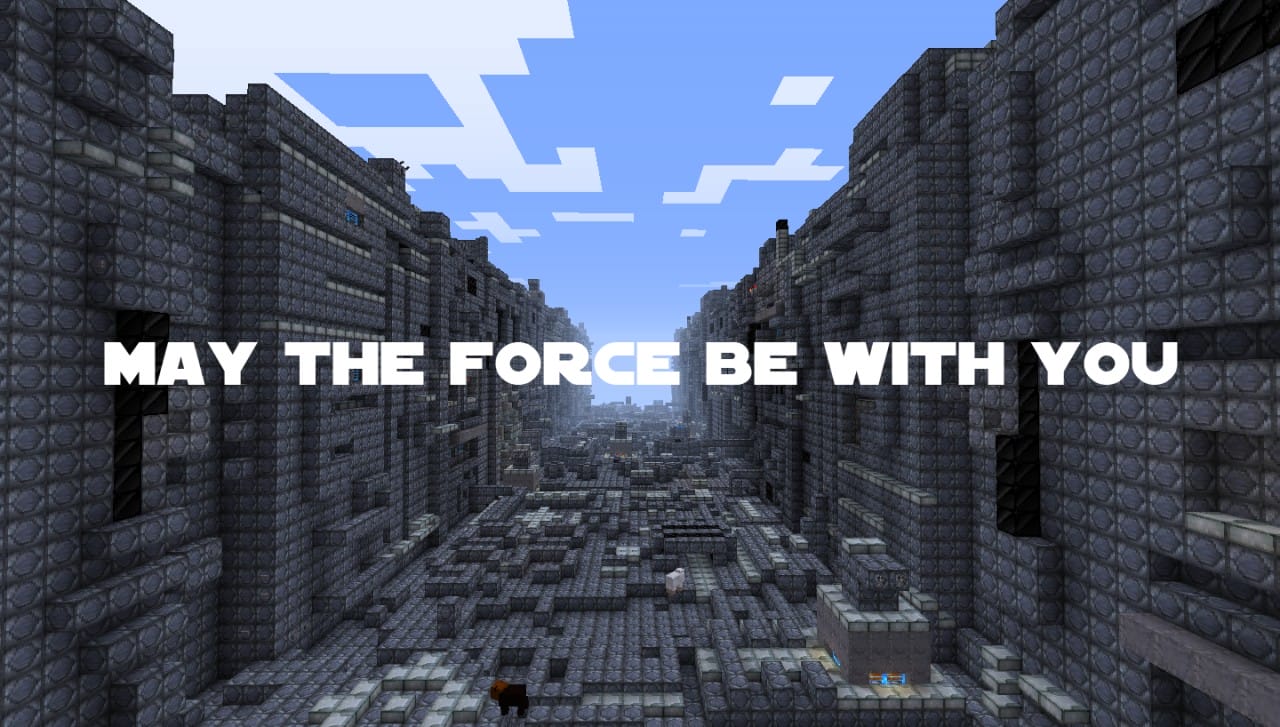 Star Wars Resource Pack 1.8.8
 Download
Download Links of Star Wars Resource Pack 1.8.8 are listed below:
Pack submitted by MAGGICRAFT