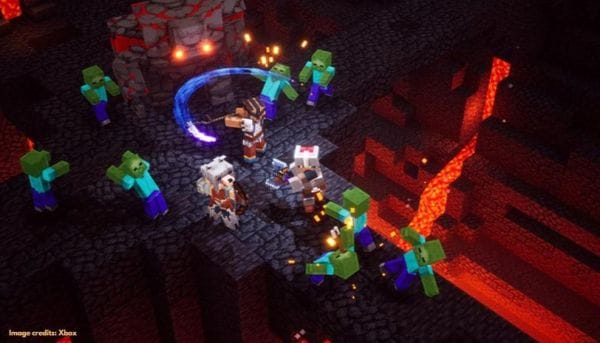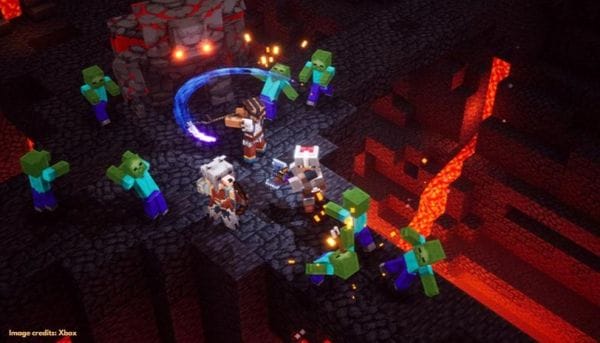 Minecraft Dungeons is an amazing game. Levels to dungeon crawlers is like mining to crafting, they very rarely show up without one another. Minecraft Dungeons is no different in this regard, and many players will want to reach that coveted level 50 cap as soon as they get their hands on the game. But how do you level up quickly in Dungeons? And what's the best way to grind for XP? These questions and more are answered down below in our Minecraft Dungeons leveling guide for pros.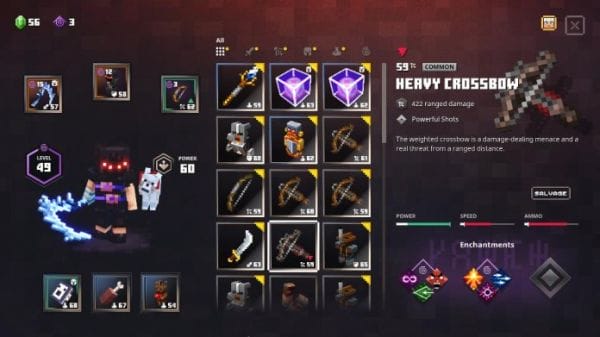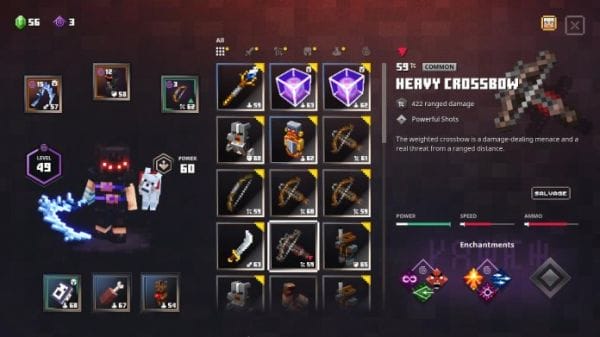 How do you level up in Minecraft Dungeons?
Simply put, the easiest way to level up in Minecraft Dungeons is by playing the game. As you progress through the game's story, you'll naturally level up in accordance to how difficult the game is at each point in time. Most of the time you shouldn't need to do much grinding to take on later levels, but increasing your level is a great way to inflict more damage and increase your chance of victory in battle.

How to grind levels faster in Minecraft Dungeons
To put it simply, there's a number of basic ways to level up and gain XP in Dungeons:
Play through levels

Replay levels

Defeat enemies and bosses

Survive enemy ambushes
To grind levels in Minecraft Dungeons, you'll first need to get some of the game's stages under your belt. After you've beaten the first few areas of the game, you'll be able to access previously conquered areas by using the map located in the middle of your campsite. When you can access the map, select one of the levels you've already beaten and run through it again. Levels are always partially randomized, so you'll be able to have more fun while you stock up on more XP and loot.

You can also try your hand at the higher difficulty settings on levels. This is a guaranteed way to get better loot but it isn't easy. Pay close attention to the recommended level for each difficulty on each stage. If you're not too under the recommended number then it might be worth trying your hand at a difficult dungeon crawl. That said, if your number is significantly lower, it's probably best you wait until you're more powerful.

The game also features random ambushes that will happen during levels. These involve gangs of mobs suddenly converging on your and your fellow heroes. These can be pretty sticky situations, but they do result in some great amount of experience points. In these instances, you get XP per slain enemy as well as a nice lump sum upon completion.

What Mobs can you kill in Minecraft Dungeons?
There are a lot of mobs that you can kill in Minecraft Dungeons, but not all mobs are created equal. Suffice to say, the mobs you first encounter in the game won't offer many rewards compared to later enemies like enchanters, husks, and wraiths.

Replay stages with tougher bosses and general mobs to maximize the amount of XP you'll be getting per dungeon crawl. Don't simply farm on the first level!

Pro Tips to Level Up Fast in Minecraft Dungeons
Play through the game! Don't immediately try to become over-powered, as that will come in time. Instead, enjoy the ride that Minecraft Dungeons has to offer and experience some of the game's story stages. These will offer you a good challenge and will get you through a good amount of levels at a steady pace.

Replay older stages to allow for grinding. Grinding and farming can be easily done by accessing the map in your camp and selecting a section of the game you've already completed. You'll have a general idea of the scope and size of the level, but thanks to the randomly generated sections, you'll never get complacent or bored whilst stocking up on XP and other goodies.

Play with friends. If you can, playing with friends is a great way to level up faster. Playing with friends means more mobs and a higher difficulty balance. Teaming up allows you to get through more mobs at a faster pace. You also get separate loot to your team, so everybody wins.

If you play levels on higher difficulty settings you have better rewards. However, don't blindly jump into a random level with a high difficulty. Sometimes it's worth waiting a little bit before taking later stages on. But if you're confident with your abilities, going into more difficult levels is a great way to gain XP.