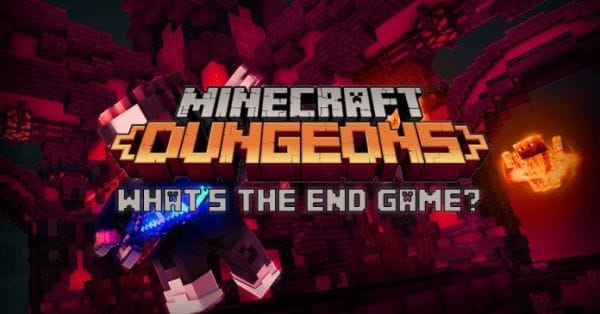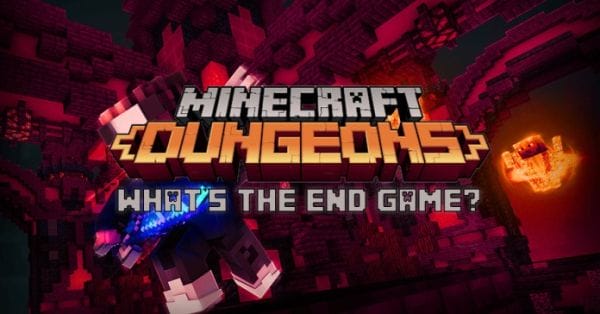 Minecraft Dungeons is all about beating down mobs and collecting more gear. With that in mind, players quickly want to know the best ways to improve their characters and the best ways to impact more damage to the game's many, many foes. Want to know the quickest ways to take your Dungeons hero to the next level? Then keep reading to see how to level up and make your character stronger in Minecraft Dungeons.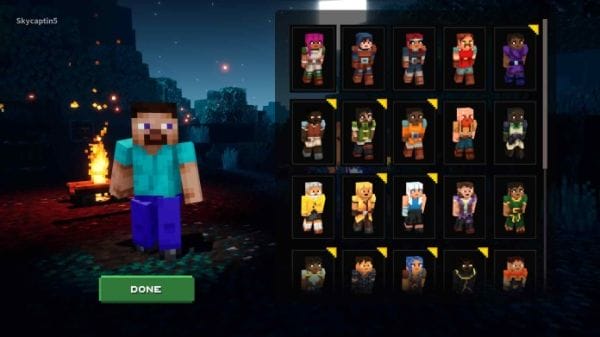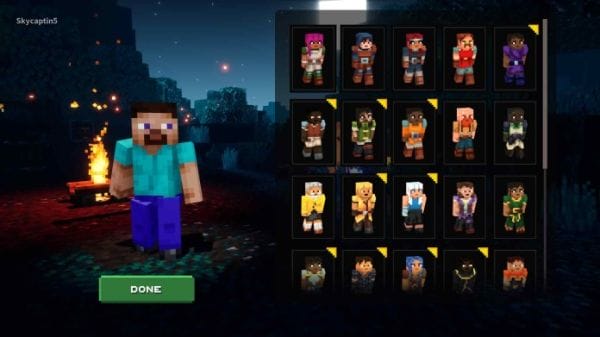 Minecraft Dungeons Gameplay
The upcoming Minecraft Dungeons is an epic fantasy adventure that looks to rival some of the biggest and baddest games in the isometric RPG genre. And in the same vein as classic RPGs such as Diablo, Dungeons features a detailed and extensive levelling system to make your character both level up and power up.

Like the game's deeply rich equipment and enchantment system, Dungeons also knows how important it is to have your character progress in skill as you naturally progress through the game's story. Levelling up is vital to staying on the same footing as the tougher enemies found later in the game. The game's story is an uphill battle, and if you're too low of a level, you might just fail your quest! That is why levelling up is so important in Minecraft Dungeons, and just down below you'll be able to see our leveling guide that explains all you need to know about the game's levelling system.

How to level-up on Minecraft Dungeons
Leveling up is easy. Simply by playing the game you'll be able to start adding up levels fairly quickly. You won't need to complete any boring fetch-quests or escort missions in order to level up either. Leveling up is triggered by reaching a certain amount of experience points, which you receive by defeating bosses, completing levels, and doing basically all other things in the game.

That said, sometimes you might want to speed through some experience levels in order to unleash more damage and feel a bit more powerful. 

Best Way to Level-up and Get Stronger Fast
Ultimately, there is no instant way to level up and make your character stronger than by playing through the game. That said, replaying levels is a good way to practice enemy placements and bosses, letting you quickly sweep through the familiar territory to gain a couple of levels.

If you're looking for a more entertaining way to level up, make sure to try out the game's procedurally generated areas seen in each level. These unique game areas are totally random each time, meaning that you can always hop into new dungeons with random mob placements and gear. Running through these randomly generated dungeons can be an awesome way to stock up on new gear as well as experience points.
You'll also want to frequently check the stats of your gear as you make your way through the game's battle-worn dungeons. That sword you really like that you found in level 1? It's probably not going to help much when it comes to fighting against the Arch-Illager in later sections of the game. So make sure to pick up every item you can find and replace your gear for bigger and better bits of kit every time you get the chance.
Changing up your playstyle is also important, especially if you're playing solo. If you find yourself being defeated in a matter of seconds, why not swap your armor for something heavier to absorb more damage? Or, if you're already playing as a tank, maybe a ranged offensive will help turn the tide of battle.

Enchantments are also key to getting your Dungeons hero to be strong as well. The enchantment system in Dungeons is similar to that of the vanilla game but does offer some more impressive results. The developers have stated specifically that certain combinations of enchantments lead to pretty overpowered results, but they decided to keep these enchantments in the game in order to make Minecraft Dungeons more fun.

Pro Tips to become Overpowered on Minecraft Dungeons
Reflecting the points mentioned above, the following list shows you the best advice for leveling up in Minecraft Dungeons in a way that's short and sweet:
Play through the game as normal. Playing the game's levels is the best way to quickly get your levels up. Replaying levels too can be a great way to go through familiar territory in order to stock up on XP and gear.

Change up your equipment by swapping out old gear for new gear. Items found in later levels will be better than those found in earlier stages of the game, so make sure to change your equipment frequently.

If you're playing solo, try new types of equipment to change your class. Sometimes a situation calls for a beefy tank to absorb lots of damage, but some instances might require an archer to take down enemies from a distance.

Make use of enchantments! The enchantment system in Dungeons is surprisingly deep, and players can make unique combinations of enchantments in order to wreak havoc. If you've found that your hits aren't doing much damage, unlock some of the enchantments embedded into your gear.



Battle through the game's randomly generated dungeons. Taking inspiration from vanilla's Minecraft procedural generation approach towards game design. Hidden in every level of Minecraft Dungeons there are random dungeons that are full of randomly generated dungeons formats, bosses, enemies and loot. These can be a really fun way to quickly go up experience levels without making the game feel boring.