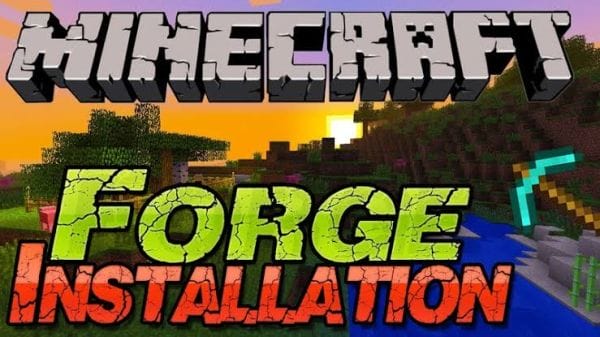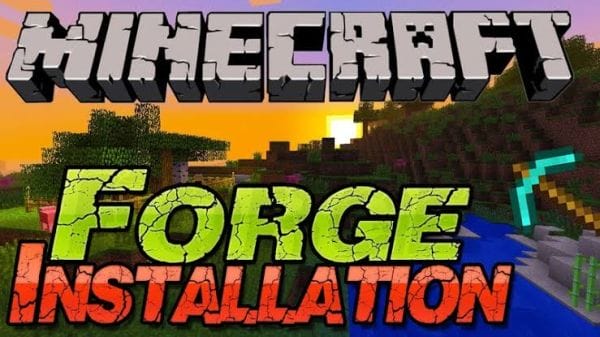 How to Install Minecraft Forge 1.14.4 ? This question has been asked by plenty of Minecraft players especially since the release of Minecraft 1.14.4. Since then, plenty of new modders have erupted out of nowhere and dedicated their time and effort to create amazing Mods for the new Generation of Minecraft Players to play with.
Want to install Minecraft Forge 1.14.4 so that you can gain access to a whole world of new modding opportunities? Take a read through this guide and you'll have Forge installed in no time and quickly learn how to install Minecraft forge 1.14.4.
Before we explain the steps necessary for installing Forge, let's take a look at what Forge is and what benefits it has. It's easily one of the most important tools for using Minecraft mods, but many people don't quite understand what that means or what it actually is.

What is Minecraft Forge?
Forge is a platform that allows you to install even more complex and interesting mods for Minecraft. Forge is known as a mod loader - you can use it to load mods. It has a number of benefits over mods that use vanilla Minecraft. 
Forge's API allows modders to make more adjustments and add bigger changes to Minecraft without changing the base code in any way. Modders can add new biomes, new mobs, and new content and functions. By using Forge, modders can also ensure compatibility with other mods is possible. 
As a player, Forge is so important because the vast majority of modders have chosen Forge. This means that nearly every mod currently being developed needs Forge to run. Without Forge, you just wouldn't be able to download the latest and greatest mods. In fact, vanilla mods are far and few between at this point.
For this reason alone, Forge is crucial for those looking to add mods to their singleplayer world or multiplayer server. This is why tons of players tend to know how to install Minecraft forge 1.14.4. Below, let's take a further look at why Forge is great, and what cons you may potentially run into.
Pros of Using Minecraft Forge 1.14.4
Minecraft Forge is almost the golden standard for modders these days, so the biggest pro is that you just won't be able to use many mods without Forge installed. On top of that, using Forge doesn't impact your game performance in any way, and it's very easy to install. More on that later.

Cons of Using Minecraft Forge 1.14.4
There are only really two cons to consider when using Forge. Firstly, Forge updates for new Minecraft versions sometimes come slowly. The mods themselves must also be updated. This means it can sometimes take time to get the updates you need for your favorite mods. On top of this, if you do update to a new version of Forge, you must download the latest versions of your current mods too. If you don't do this, your mods won't work with a newer version of Forge.
If you've created a world on the latest version of Minecraft and want to use Forge, you have to wait sometimes. Thankfully, Forge 1.14.4 is already available to download. This means you'll be able to get Forge mods for the latest version of Minecraft.
The second con is that you must learn how to install Minecraft Forge 1.14.4. If you've never installed a mod or a mod loader before, you may be a little anxious about the process. But don't worry, everything is quite simple. We will guide you through the whole process below. Once you've learned, you'll see how simple it is and you will feel ready to install any mod with ease.
How to Install Minecraft Forge 1.14.4
Make sure you have Java installed.

Extract the download .zip file.

Double click to open the forge-1.14.4-28.1.6-installer.jar file.

An installer will open. Ensure the file location leads to your \.minecraft folder.

Select install client and click OK.

Wait for the installation progress to complete.

A message will appear - "successfully installed client profile…" Click OK.

Next, open the Minecraft Launcher.

At the bottom, under the play button, click the current release.

Select the option for 1.14.4-forge-28.1.6

Click play. That's it! Forge is ready to go!