Halloween 1.14.4 256x PvP UHC Minecraft Texture Pack is a resource pack for all of your Halloween lovers out there. Wanna get in the Halloween mood in Minecraft? Then keep reading to hear a spooky story about this equally spooky resource pack.
What is Halloween 1.14.4 256x?
Halloween 1.14.4 is high resolution texture pack for Minecraft with some spooky holiday flair. There's pumpkins, and some other non-halloween related stuff too, but let's not get distracted here: pumpkins!
So, what is Halloween 1.14.4 256x like to play with?
Something you'll probably notice about his resource pack if you're on a lower end computer is the resolution it uses. Halloween 1.14.4 uses a whopping 256×256 pixel space for its textures. That's over 10 times the size of regular Minecraft textures!
What this means is that there's a lot of detail and shading going on in this resource pack. This also means Minecraft needs to process and run all of that detail too, so be careful if your computer swings on the lower side of processing power.

The textures, as previously mentioned, are very detailed and very high resolution (well, for Minecraft). They honestly do not differ that much from vanilla Minecraft that much, especially at a distance. I had to come very close to blocks in order to start noticing the nuances and intricacies of the new textures.
Though, once you start to notice how this resource pack stands out against vanilla Minecraft, you do begin to enjoy its soaring resolution and visual quality. The sand looks grainy, dirt looks earthy and clumpy, while stone looks hardy and ornate. Wood is especially nice to look at in this resource pack, with the grains stretching across blocks to give it a very natural feel.

The major downside though is the striking absence of Halloween related blocks and items. To my knowledge, the only Hallowtide-themed changes seen in the pack are 1) Apples are now pumpkins and 2) Diamonds are now orange. These are cute ideas don't get me wrong, but I feel as if they should be small details in a much larger pool of Halloween decor.
I'm a big Halloween fan so I was hoping for orange skies, autumn leaves and spooky mobs. Unfortunately, this pack is quite a faithful interpretation of vanilla Minecraft with some Halloween spice thrown in, which isn't all bad.

In summary, if you want a powerful, faithful and slightly spooky Minecraft resource pack, go and check this one out. Although there aren't many overt Halloween shenanigans going on, the potential for more is always there, and the small Halloween details that are there are sure to get in you in the holiday spirit.

What are the positives of Halloween 1.14.4 256x?
✔High resolution textures
✔Visually pleasant
✔Cute Halloween details
What are the negatives of Halloween 1.14.4 256x?
X Difficult to run on low end computers
X Plays it very safe
X Needs much more Halloween-themed content

How do I install Halloween 1.14.4 256x?
Want to find some spooky, scary Minecraft skeletons? Want to don a pumpkin helmet and scare your friends with this resource pack? Then use our easy to follow guide below and have this resource pack installed in a matter of minutes.

The first step is to download the Halloween 1.14.4 256x PvP UHC Minecraft Texture Pack. Once that's done, you should have a zip file downloaded. Please note that you don't need to mess with the contents of the zip file. So, if it opens up automatically with your file extractor of choice, leave it alone. If you don't have a software like Winrar, then don't worry.

Now you need to place the zip file into your Minecraft resource pack folder. This can be found by starting up Minecraft and selecting "Resource Packs". Once there, click on "open resource pack folder". Alternatively, you can find this folder outside of Minecraft through the following directories:


| | |
| --- | --- |
| OS | Location |
| Windows | %APPDATA%\.minecraft |
| macOS | ~/Library/Application Support/minecraft |
| Linux | ~/.minecraft |

Either way, once you've found the folder, just drop the zip file in there. In the Minecraft resource pack menu make sure to activate the resource pack and place it on the highest priority (above Default).

How to install Halloween 256x 1.14.4 PvP UHC Minecraft Texture Packs for Minecraft?
If you don't know how to install Halloween 256x 1.14.4 PvP UHC Minecraft Texture Packs for Minecraft? just look below, we'll provide you with a short tutorial there. This installation guide should work with all Minecraft versions. To see the Official Download Links just scroll down.
After you have seen the instructions we recommend that you first install OptiFine. Also please note that you might have to zip the zipped file twice if ever the zip file contains another zip file. Some packs might have been zipped twice for better compression which is why please be wary of double zipped texture packs to make sure that all the packs run perfectly well without any issues.
Simple 6-step installation below is recommended! 
1. Make sure you have installed Optifine.
2. Download Halloween 256x 1.14.4 PvP UHC Minecraft Texture Packs for Minecraft?  from the official links.
3. Start Minecraft, navigate to "options" then.
4. Navigate from "options" > "Resource Packs" > "Open resource packs folder".
5. Drag and drop the pack into the folder.
6. When you now launch Minecraft you should see the Pack.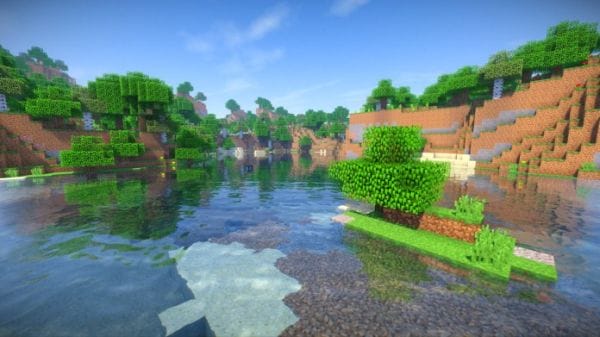 OptiFine for Minecraft 1.14.3 / 1.14.2 / 1.14.1 / 1.14 Resource Packs & Texture Packs
Before Proceeding to download this texture pack and play it like the pro that you are we would like to recommend OptiFine! Please download and install OptiFine to ensure that you will not be having any problems or troubles after downloading this texture pack.
Although texture packs are known to have already altered the resolution and quality of the default looking textures and particles of Minecraft you still can't go wrong with OptiFine. OptiFine will help your game load better with any default texture pack and at the same time ensure the compatibility.
OptiFine can make Minecraft 1.14 combined with texture packs run faster, look better and significantly make the game better all around.
Here are awesome links to help you download OptiFine,
Halloween 256x 1.14.4 PvP UHC Minecraft Texture Packs for Minecraft Download