Dragon Scale V2 PvP Texture Pack [32x] was created by iSparkton. It is the second version of Dragon Scale which was originally created by SuchSpeed. When you talk about Dragons what do you usually think about? Well, it's pretty obvious. Red Dragon Armor with Red Dragon Swords and fire. Lots and lots and lots of red!
This texture pack does not come short when it comes to red and dragon-inspired equipment. It features a bloody red night sky with red items, weapons, and armor. This also includes dragon tools such as the dragon ax and the dragon pick.
Since this is a PvP Texture pack for UHC players this does not replace the entire inventory from vanilla Minecraft. However, as a PvP player, this pack will give you more than enough new custom textures to make you think you are battling with the powers of the Dragons at your side.
If you are a fan of dragon-based and red themed 32x resource packs then you should go ahead and try this out. You can always go to our PvP categories if you love more 1.8.9 pvp texture pack.
If you love this pack and want to have more in the future, you can show your love to iSparkton. You can check his Youtube Channel to support him. You can check more PVP packs over here.
To make sure you get the best game experience possible we strongly recommend using PvP Texture Pack in combination with Optifine. For the best PvP experience, we recommend you use Minecraft version 1.8 or 1.7.
How to install UHC PvP Texture Packs 1.12.2/1.11.2?
If you don't know how to install Dragon Scale V2 [32x] PvP Texture Pack just look below, we'll provide you with a short tutorial there. This installation guide should work with all Minecraft versions. To see the Official Download Links just scroll down.
Simple 6-step installation below is recommended! 
1. Make sure you have installed Optifine.
2. Download the Dragon Scale V2 [32x] PvP Texture Pack from the official links.
3. Start Minecraft, navigate to "options" then.
4. Navigate from "options" > "Resource Packs" > "Open resource packs folder".
5. Drag and drop the pack into the folder.
6. When you now launch Minecraft you should see the Pack.
Dragon Scale V2 [32x] PvP Texture Pack
[embedyt] https://www.youtube.com/watch?v=3nt4I9niQK4[/embedyt]
Dragon Scale V2 [32x] PvP Texture Pack Free Download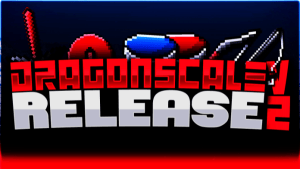 Dragon Scale V2 [32x] PvP Texture Pack customizes Minecraft replacing all weapons and armor with Dragon-based ones. Download it for free here.
Price Currency: USD
Operating System: Windows
Application Category: Game Add-on