DarkPvP Texture Pack 16x UHC PVP 1.8 is a PvP Texture pack created by ItsioZ specifically for PvP gameplay. This texture pack has already been download 50,000 times and it is currently one of the most awesome looking PvP packs for Minecraft 1.8.
This texture pack is heavily loved for UHC PvP Players, KitPvP Players, BedWars players and PvP players in general. This pack features a combination of dark and sharp textures making it truly magnificent looking at the same time remain super fast. Great looks, dark themes, fast FPS, and suitable for PvP, what more could you look for. Download this pack now!
If you love this pack and want to have more in the future, you can show your love to the maker of this amazing texture pack. You can check his Youtube Channel to support him. You can check more PVP packs over here. To stay updated with this pack join the discord channel by clicking here.
To make sure you get the best game experience possible we strongly recommend using PvP Texture Pack in combination with Optifine. For the best PvP experience, we recommend you use Minecraft version 1.8 or 1.7.
How to install DarkPvP Texture Pack 16x UHC PVP 1.8 For Minecraft?
[embedyt] https://www.youtube.com/watch?v=2tGfzCbJ0sU[/embedyt]
If you don't know how to install the Faithful 1.13 64×64 – Steven's Traditional Texture Pack For Minecraft just look below, we'll provide you with a short tutorial there. This installation guide should work with all Minecraft versions. To see the Official Download Links just scroll down.
Simple 6-step installation below is recommended! 
1. Make sure you have installed Optifine.
2. Download the DarkPvP Texture Pack 16x UHC PVP 1.8 For Minecraft from the official links.
3. Start Minecraft, navigate to "options" then.
4. Navigate from "options" > "Resource Packs" > "Open resource packs folder".
5. Drag and drop the pack into the folder.
6. When you now launch Minecraft you should see the Pack.
DarkPvP Texture Pack 16x UHC PVP 1.8 For Minecraft Download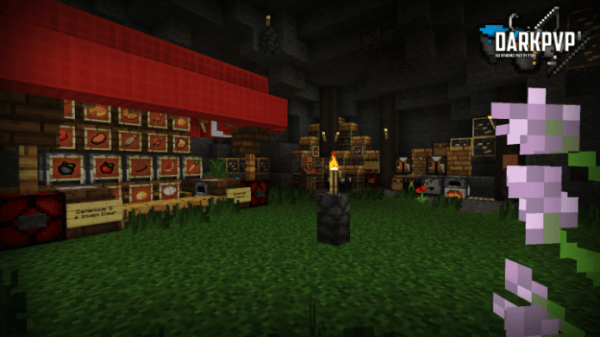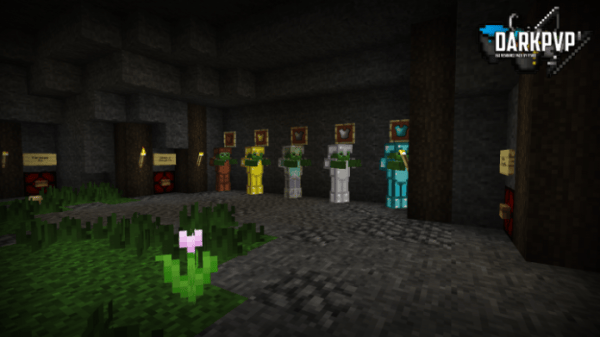 DarkPvP PvP Texture Pack 16x UHC PVP 1.8 For Minecraft Download
Download Links of DarkPvP PvP Texture Pack 16x UHC PVP 1.8 For Minecraft are listed below:
Pack submitted by BrainD34D