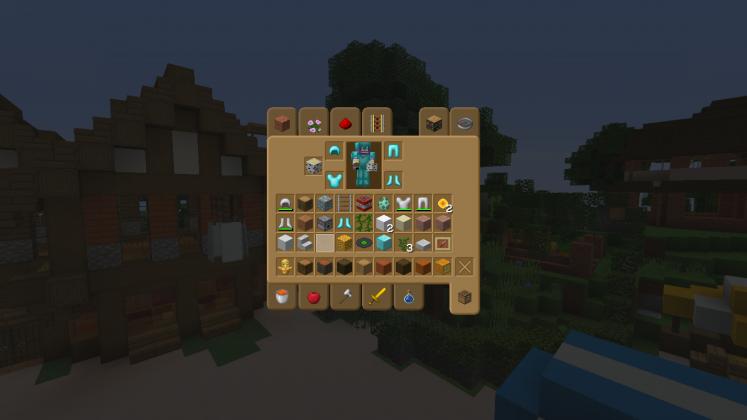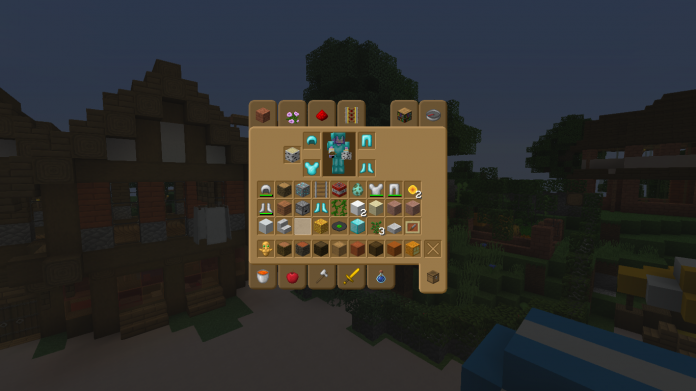 Minecraft 1.15 has only been out for a hot minute and we're already on 1.15.1! So here's our first piece of coverage on a 1.15.1 resource pack. Creator Pack 1.15.1 is a resource pack for Minecraft 1.15.1 that brings a smooth, crisp and overall visually pleasant art style to vanilla Minecraft. Safely in the 'faithful' camp of resource packs, you'll be safe in the hands of this creative creator pack. Let's do this!
What is Creator Pack 1.15.1?
Creator Pack 1.15.1 is a faithful pack that focuses on heightening the overall quality of Minecraft's default textures. Gone away are the murky, boring and somewhat badly-designed textures of vanilla Minecraft. Now we have beautifully designed, cohesive textures that are 32x32 resolution to boot! Possibly one of the most authentically faithful packs I've ever covered, this is a pack you must take a look at.
What is Creator Pack 1.15.1 like to play with?
Everything is Creator Pack 1.15.1 just feels like a natural progression. It's as if you took all the textures from default Minecraft, shoved them into some sort of texture-stretching-device and turned up the dial just a tad to 32x32 texture resolution. The results are very, very impressive and I can safely say this is one of the most, if not the most faithful packs I've ever seen. The textures in this pack are so well designed as step ups from their vanilla originators that every texture almost seems obvious when you look at it.

All of the game is covered here which helps the pack to feel like an overhaul. Everything has a new and updated texture that feels like a natural upgrade from the vanilla textures. What's great is that so much care has been taken into mimicking those textures we all know so well that you never feel lost with the pack installed. In fact, I felt right at home and would even catch myself thinking I hadn't had a pack installed at all! Quite the result there.

Obviously, if you enjoy packs that explicitly aren't faithful, this extremely faithful pack probably isn't your thing. Likewise, if you like packs that make 32x32 resolution look like 8x8, then it might not be your cup of tea either. But I urge all of you to give this pack a try because it is seriously high quality and matches the level of the vanilla textures like many resource packs have failed to do. Highly recommend you try this one out!

What are the pros of Creator Pack 1.15.1?
✔Beautiful texture designs and colours
✔Increased texture resolution to 32x32
✔Very faithful design that is incredibly loyal to base game's aesthetic
What are the cons of Creator Pack 1.15.1?
X Some might not want a pack that is so faithful to the base game
X Not recommended for players who want very high texture resolutions
X Nothing else, really!

How do I install Creator Pack 1.15.1?
Want to remain faithful to Minecraft albeit with a slight upgrade with Creator Pack 1.15.1? Not sure how to install resource packs? Don't fret, check out my handy guide below on resource pack installation for Minecraft 1.15.1 and you'll be up and ready in no time.

The first step is to download Creator Pack 1.15.1 as a zip file. Once the download is complete, but the file aside until later. For now, go to your Minecraft files and open up the folder named 'resourcepacks'. If you don't know where this is, simply go to Minecraft's option menu and go to 'resource packs' and then click 'open resource pack folder', which should open the folder up for you. You can also go through your files outside of Minecraft by using one of the relevant file directories in the following table:
| | |
| --- | --- |
| OS | Location |
| Windows | %APPDATA%\.minecraft |
| macOS | ~/Library/Application Support/minecraft |
| Linux | ~/.minecraft |

Drop the zip file from earlier into the 'resourcepack' folder and, by using the game's resource pack menu, enable Creator Pack 1.15.1 as an active pack.
Creator Pack 1.15.1 Preview
Creator Pack 1.15.1 for Minecraft Download Links
Below is where you can find download links for Creator Pack 1.15.1
At the end of the day, if you want to play Minecraft you first need to download OptiFine! There are millions of players in Minecraft make sure that you are using fair mods which does not disrupt or bother gameplay of other players.
Last Updated on