Chocapic13 Shaders 1.18.1 is a simple-yet-sweet shader pack that transforms the Minecraft world into a beautiful blocky postcard. Read on to get our rundown on one of Minecraft's shader hidden gems.
What is Chocapic Shaders 1.18.1?
Chocapic Shaders 1.18 is a basic and straightforward approach to shader packs. It doesn't aim for the most extreme and over-the-top kind of effect processing, and instead adds a low amount of effects that give Minecraft just enough of a facelift that the pack makes the game feel entirely new.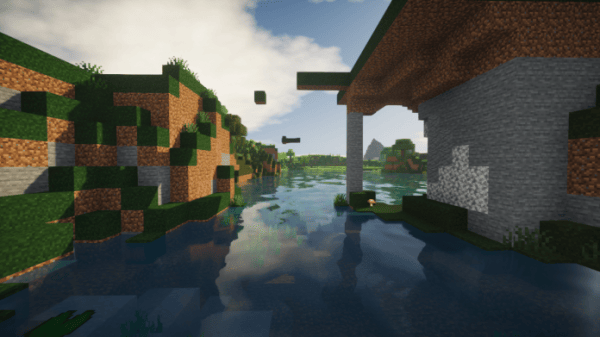 What does Chocapic's Shaders 1.18.1 do?
The effects that Chocapic's pack adds include reflective flowing water, dynamic lighting and color grading. The water effects look great and the reflections of light sources are projected clean and error-free.
Dynamic lighting can always be found in shader packs, and Chocapic's specific lighting is true to life yet dignified, and blends in well with the environment. I also love the coloring of this pack.
I find that many packs like to amp up everything so that you can really sense a difference between the shader and vanilla Minecraft. But with this pack, I found the color effects to be noticeable, but certainly not over the top.
The sky was transformed into a beautiful clear blue gradient, with smooth cumulus clouds dotted across the sky box.
The coloring used in the pack is also very nice. It manages to maintain the simple aesthetic of vanilla Minecraft while rejuvenating it and making it much more aesthetically pleasing.

The lighting is also great. You can see the shadows moving in real time as the sun and moon rise and set. This produces long shadows in the early and late parts of the day, but, unlike other packs, Chocapic's Shaders 1.17.1 doesn't make lighting too intense that it affects general gameplay.
That said darker areas are very dark, even with plenty of high emitting light sources like glow stone or lanterns.

There are a few caveats to take note of however. Since the pack is very light-weight, there aren't too many options within shader pack settings.
This would be a big issue, but since the pack is very conservative in its application of fancy effects, you shouldn't need to tweak anything to get the pack running smoothly.
With that said, if there's any bug bears for you in the pack, you might not be able to toggle them off.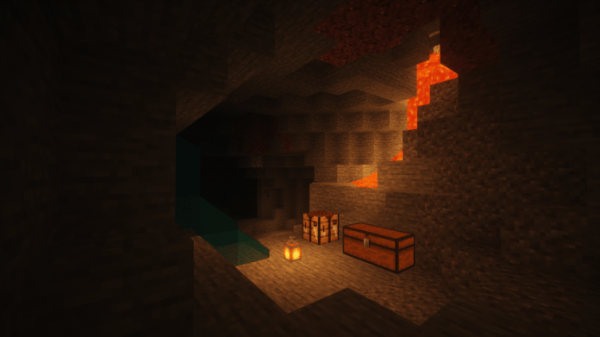 What are the pros of Chocapic Shaders 1.18.1?
✔ Subtle but very pleasant level of effects
✔ Light weight and lower performance requirements
✔ Aesthetically pleasing colour grading

What are the cons of Chocapic Shaders 1.18.1?
X Not many graphical settings
X No animations for swaying plants and foliage
X Dark areas might be a little too dark even with light sources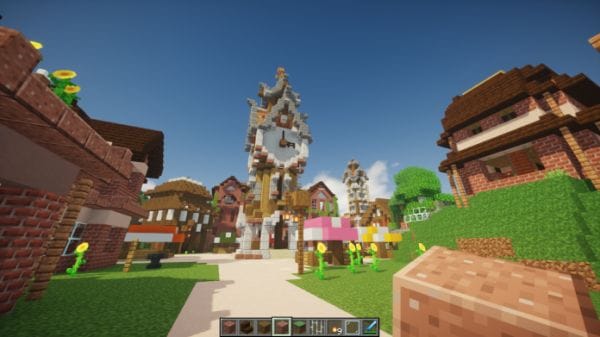 How do you install Chocapic Shaders 1.18.1?
Since Chocapic's Shaders 1.17.1 uses fancy new visual processing, you'll definitely need a good computer to run it consistently. If you don't, you might notice fluctuating fps and graphical errors.

Chocapic's Shaders require Optifine to get running, so make sure you have it installed. To get Optifine running, download it and open the convenient Optifine installer.
This should get Optifine ready for you in your Minecraft Launcher. To test the install has worked, go into the Minecraft Launcher and select the newly created Optifine profile and start the game. You should see "Optifine" in the bottom left-hand corner.
With Minecraft open, now go to options>video>shaders and click "Shaders Folder". The Minecraft shader folder will now open for you.
Then all you have to do is drop your downloaded Chocapic zip into the shader folder and select Chocapic from the in-game Minecraft shader menu. And that's it!
Chocapic13 Shaders 1.18.1 Download Links
Below is where you can find download links for Chocapic13 Shaders 1.18