Minecraft 1.8 Resource Packs
Minecraft Resource Packs 1.8.9/1.8 Welcome to the 1.8 Texture Pack category of Minecraft-Resourcepacks.com – 1.8 Resource Packs Reviews. On this page, you can find a selection of the best 1.8.9/1.8.8/1.8 Texture Packs for Minecraft 1.8. We are always looking for more awesome 1.8 Texture Packs to present them to you!
Minecraft Resource Packs 1.8.9 / 1.8
Minecraft Resource Packs 1.8.9 /1.8 are a sure fire way to ensure that you can get the best of Minecraft. Being an open source game you as a player are given the freedom to customize the way your characters, blocks, textures and even monsters look. By downloading a texture pack it makes the game more immersive depending on your taste or standard.
Before you go and install your texture pack of choice we highly recommend that you first install OptiFine to ensure that your texture pack runs properly and that any HD textures are properly rendered. In return, this will make your game run even smoother and make the graphics look even better than before.
Here are some helpful links for OptiFine.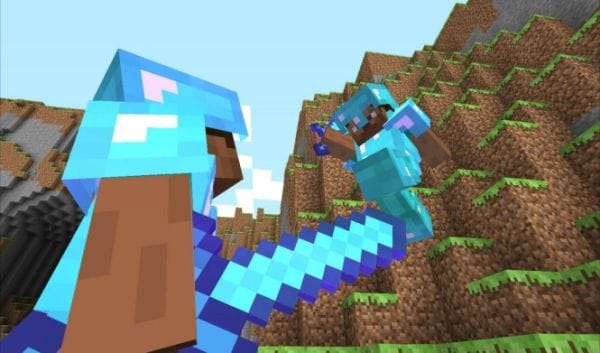 Faithful PvP Texture Packs 1.8.9 / 1.8
Faithful texture packs have always been one of the most demanded texture packs to use in various play style of the game. It includes PvP, creative mode, and survival mode. This is because Faithful packs improve the graphics and performance of Minecraft without removing the essence of vanilla Minecraft. This gives plenty of players satisfaction on how Minecraft is supposed to be played.
We have compiled a huge library of texture packs and resource packs for Minecraft 1.8 / 1.8.9 which are sure to give you more playing hours and a new love for the game.
Here are some helpful links to help you find the most fitting Faithful Texture Pack for you!

Download the best Resource Packs for Minecraft 1.8.9 & 1.8
We make sure to provide you the best and most amazing 1.8.9, 1.8.8, 1.8.6, 1.8.1, 1.8 resource packs for Minecraft. However, the majority of popular resource packs is getting updated by the pack makers every time a new version of the game is being released. Unfortunately, we can't guarantee that all resource Packs in this listing are fully compatible with Minecraft 1.8.9 & 1.8.
Every Resource Pack which is listed on this page comes with a complete guide on how to install and use it. We strongly recommend using Resource Packs in combination with Optifine to get the best game experience possible. If you have any more question don't hesitate to contact us or just ask our community (leave a comment)
1.14 Resource Packs for Minecraft
As soon as the 1.14 version of Minecraft was officially released the demand for Minecraft 1.14 resource packs were suddenly a big trend. This is why plenty of pack makers went to their computer screens and started designing packs, and updating their older packs to make it compatible for Minecraft 1.14
Please click below to reach our collection of Minecraft 1.14 Texture Packs
JoeKer Biden Skin is a really awesome skin that turns your Minecraft character into an epic, super colorful batman...