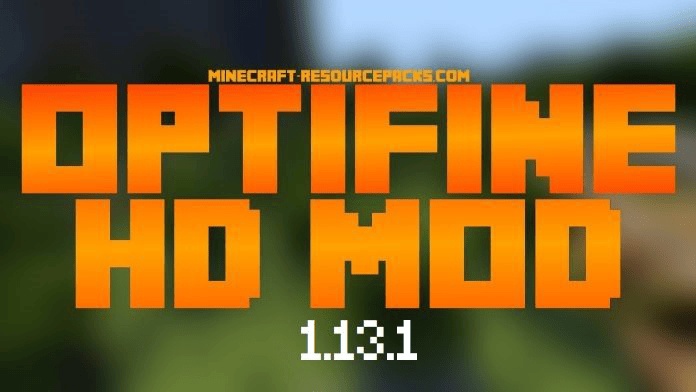 OptiFine 1.13.1 OFFICIAL DOWNLOAD
This version of OptiFine lets players who have recently updated to Minecraft 1.13.1 now use OptiFine. Optifine 1.13.1 reduces lag spikes, graphics distort, and most of all the problems that you had with the vanilla version of Minecraft.
It is compatible with any texture pack and resource pack known to man. It dramatically improves the performance of Minecraft and at the same time, it also takes the game to new heights as it increases graphics and adds more heart to the game.
OptiFine 1.13.1 OFFICIAL DOWNLOAD is recommended for all the players of Minecraft before you download any texture packs or Minecraft Mods.
Alternatively, you can also try out and download optifine 1.17 free.
You can view all versions of OptiFine on THIS PAGE
You might also want to view our TOP 10 PVP TEXTURE PACKS
OptiFine 1.13.1 OFFICIAL DOWNLOAD HD ULTRA E3
- fixed shaders handheld item light value
- added stack trace and rate limit for OpenGL errors
- fixed shaders option sliders
- fixed CEM for block skull
- fixed shaders crash in noise texture upload
- fixed screenshot size with shaders
- fixed custom items non-full models
- fixed custom screenshot size
- fixed custom items model transforms (#1787)
- fixed shaders resource files to be lowercase (us_en.lang)
- fixed shaders block entity mapping
- fixed stem colors, double plant colors
- removed armor colors configuration
- fixed particle.water and spawn egg colors (#1893)
- added shaders entity mapping
- added support for elytra matching the optifine cape
- fixed CTM not initializing on startup (#1851)
- fixed shaders program for breaking animation
- merged FontRenderer (char width, offset bold, custom colors, nbsp)
- moved all configurations from folder "mcpatcher" to folder "optifine" (#1557)
- removed numeric IDs for blocks, items, enchantments and metadata
- shaders block/item mapping is now required for block/item ids
- added shaders item mapping
- added macro processing for shaders properties
- optimized sign and item frame rendering
- fixed world memory leak (#1835)
- removed option Clear Water
- fixed antialiasing and anisotropic filtering
- fixed properties files parsing to ignore trailing spaces
- fixed biome parsing
- fixed zoom key conflict
- fixed crash with custom texture animations
- optimized chunk loading
- fixed default connected textures
- replaced smooth biomes with biome blend radius
- fixed custom animations
- fixed shaders normal/specular animations
- fixed Custom Items
- fixed missing chunks when loading the world
- merged MCPBot mappings
- fixed black horizon on disable shaders
- fixed mipmap type and blending
- fixed load visible chunks (F3+L)
- fixed shaders uniform isEyeInWater for waterlogged blocks
- fixed parsing of shader texture metadata
- fixed shader options sliders
- fixed button Done in GuiMessage
- fixed crash with Java 9+
- removed check for lowercase resource locations
- added native memory info in debug screen
- fixed out of memory crash with shaders
- fixed compatibility with legacy launcher (#1635)
- fixed double scanning default resource pack
- fixed startup logo rescaling
- fixed parsing of full CTM paths (#1700)
- fixed Better Grass for grass path block (#1684)
- fixed CTM log orientation (#1685)
- fixed MultiMC resource loading (#1705)
- fixed leaves having checkerboard pattern with Smooth Biomes OFF
- fixed connected glass panes (#1661)
- fixed cloud height
- fixed crash with block slab using wrong block state (#1717)
- fixed Dynamic Lights to correctly reset on enable/disable (#1680)
- fixed water colormap
- fixed fluid animations with Smart Animations
- fixed rendering of players with non-latin usernames (#1637)
- fixed crash with TIS-3D Rift (#1677)
- fixed Video Settings to save on ESC
- fixed custom lightmap channels
- added Fullscreen Resolution
- fixed crash in Statistics
- fixed Fast Math accuracy
- added shader uniform "fogDensity"
- fixed fog options
- fixed FXAA flipping screen vertically
- updated to 1.13
(18.10.2018)
OptiFine 1.13.1 OFFICIAL DOWNLOAD HD ULTRA E4
- updated natural textures to 1.13
- fixed CIT vanilla model location parsing
- added CEM models for horse, dolphin and drowned
(25.10.2018)